Your advantages of light optimization
Best light, out of
respect for the horse
Correct lighting for every application
Tournament, leisure area, riding room or tack room: we explain which lighting guidelines apply in each case.
Sustainable cost savings thanks to LED
Efficient LED lighting will noticeably reduce the energy costs of your riding facility and stables.
Glare-free for horse and rider
Your horse perceives the world differently and reacts stressed to glare and brightness fluctuations.
An end to tiresome replacement
The old fluorescent tubes are broken again or need to be serviced? Put an end to it, it's easier!
Unsure?
Easy:
Our lighting experts will calculate the best lighting solution for your indoor arena or entire facility. Without any obligation.
| | | tested product suggestions |
| --- | --- | --- |
| | | tailored to your business |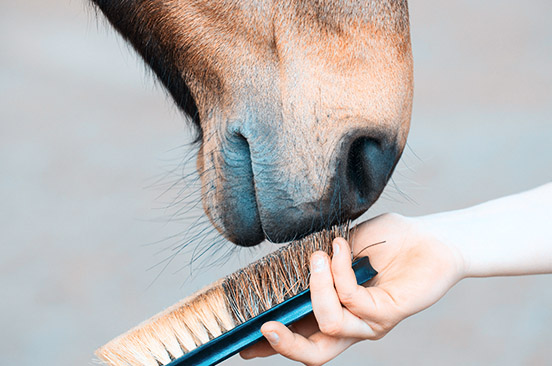 Not convinced yet?
Then take a look at our lighting solutions for other riding arenas
★★★★★
"With the new indoor riding arena lighting from WATT24, training is really enjoyable!"
- Anna Katharina from Solingen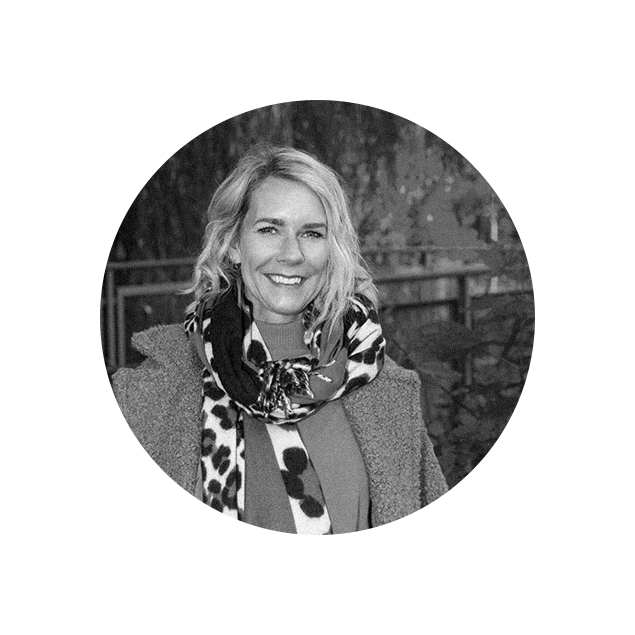 Why searching for so long?
Concentrate on your business, your lighting expert will calculate the optimal combination of devices for you.
So simple.
placement recommendations
product recommendations
standard-copmliant lighting
individual ideas
Business customer
Effortlessly create a perfectly lit work environment for you and your employees
Private customers
Private workshops or do-it-yourself rooms also benefit from excellent light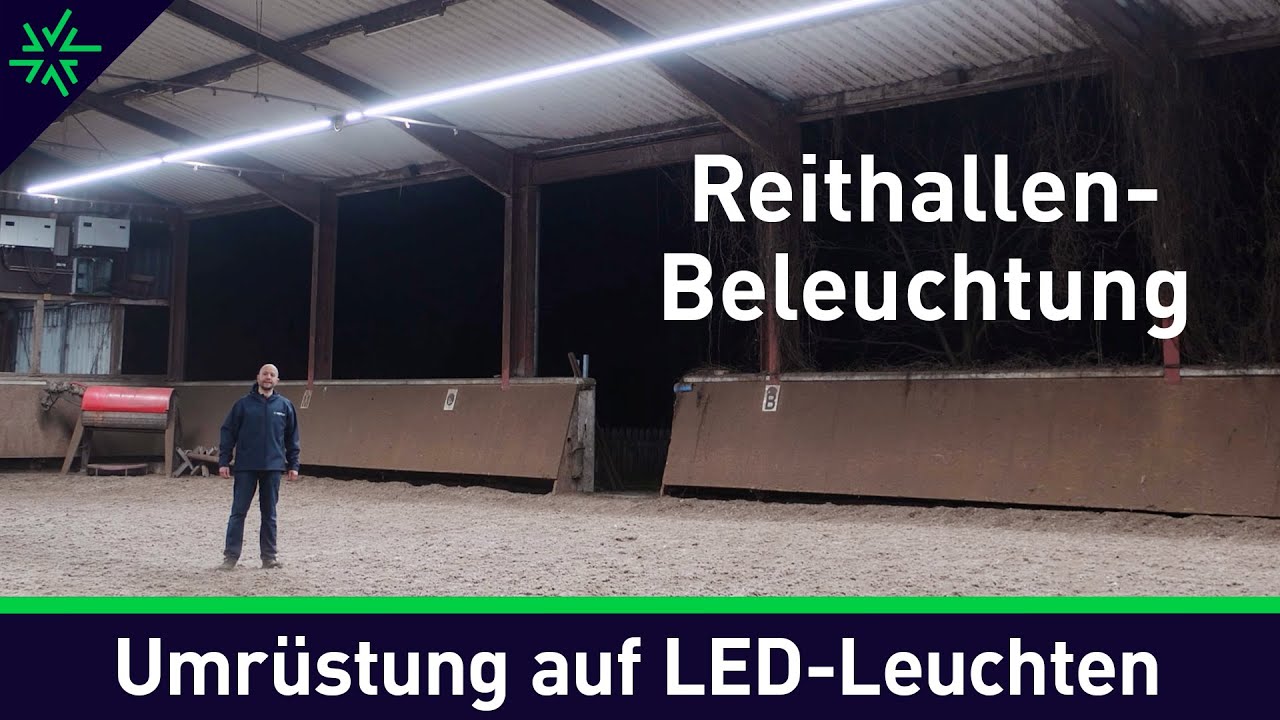 What are the requirements for indoor arena lighting?
Basically, the luminaires in your facility should be robust and efficient to guarantee long-lasting and economical operation.
The Sports Facility Ordinance (DIN EN 12193) also gives recommendations for illuminance. For training, schooling and regional competitions, 500 lux should arrive at the indoor arena floor. International tournaments should be illuminated with at least 500 lux.
Why is glare-free lighting important in the indoor arena?
Horses see quite well at dusk, but they are sensitive to glare or distracting shadows. Uniform, flicker-free lighting is extremely important for pleasant training and the safety of horse and rider - it promotes performance and concentration and reduces the risk of accidents.
What are the advantages of LED indoor arena lighting?
LED lights score with particularly efficient operation and maximum longevity. So you save up to 90% of your electricity costs. In addition, there is no need for maintenance and replacement of old lamps.
What IP protection do the lights in my indoor riding arena need?
The lighting in the indoor riding arena, as well as in the stables or the wash box should have an IP protection of at least IP54. This means that the luminaires are optimally protected against dust and splash water, have a long service life and are easy to clean with water.
Is smart lighting control worthwhile in my riding facility?
In places where many people are active, the light is often forgotten. Especially riding halls, tack rooms or riding rooms suffer from this phenomenon. A smart use of motion detectors and a smart light control, with which you can control the lighting from home, reduce the unnecessary energy consumption enormously.