Interior luminaires
Depending on the application, luminaires have to meet different criteria. Your residential luminaires should be decorative and create a feel-good atmosphere. On the other hand, commercial interior lighting makes demands in terms of legality in combination with personal preferences.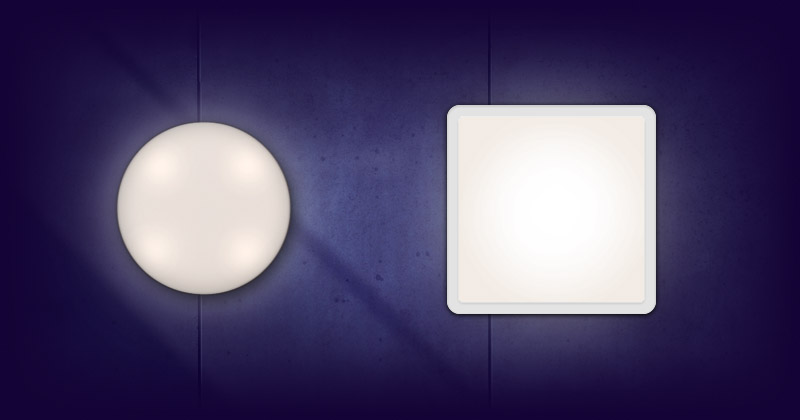 Comprehensive advice & support

over 10,000 articles in the shop
Shipping in 24 hours

thousands of satisfied customers

KATHRIN BRANDT
Employee Purchasing from Troisdorf
Great advice and friendly service. I was helped immediately and competently with any questions. Gladly again.

OMAR NASER
Office Manager from Frankfurt a.M.
Goods are well packaged and arrive safely, which is important to me. My mail was answered immediately.

RAINER SEIDEL
Master carpenter from Wiesbaden
Had to replace a lamp, but it was no longer available. Great advice, found a suitable replacement and delivered it quickly.
Interior luminaires for your home or business
Depending on the application, luminaires must meet different criteria.
Your residential luminaires should be decorative and create a feel-good atmosphere. In contrast, commercial interior lighting has requirements in terms of regulations combined with high energy efficiency.
In our store you will find stylish interior lights for your living rooms, smart LED panels for the ideal office lighting and efficient LED coninuous luminaires or highbays for cost-effective lighting in your workshops.
The perfect residential lighting fixtures
The interior lighting of your home is divided into several areas.
Simple ceiling lights, pendant lights or surface-mounted luminaires provide sufficiently bright and pleasant basic lighting. Spotlights allow you to illuminate specific areas. You can create coziness and decorative character with light accents, for example with LED tape.
You can create dreamlike effects with individual light sources, such as chic wall lights, cleverly positioned floor lamps and table lamps.
There are almost no limits to your creativity.
Which light for which room?
As different as you use the rooms of your home, so different is the selection of the right lights. After all, certain areas should offer enough brightness to do household or office work. Especially in the living room, the interior lighting should radiate a homely atmosphere. So you should decide in which rooms you choose warm white or neutral white interior lamps. Many lamps are dimmable in terms of luminous flux and color temperature. This gives you maximum flexibility for your perfect indoor light.
Interior lighting for your business
For the lighting of commercial halls and businesses there are a lot of things to consider. Often legal requirements must be met, in addition to personal ideas such as design or consumption.
In our store you will find suitable products to illuminate your offices, workshops or warehouses safely and cost-effectively.
Intelligent light inside
Smart Home Systems are becoming more and more established in our homes. This includes intelligent lighting control. Easily controllable via app, your smart lighting provides you with maximum comfort and flexibility.
Smart lighting also scores with high efficiency and increased security for your home or business.
LED interior lights
We advise both our commercial and residential customers to upgrade to LED interior lights. By now, they really deserve to shed their bad reputation regarding light color or potential harm to the eyes. After all, they are not only the most economical light source, but also the most versatile. Almost any light color, a wide variety of wattages and countless functions and designs are available! And as a practical retrofit variant, the lamps are even compatible with your favorite lights.
Our online store offers all variants of stylish and practical interior lights. The WATT24 light experts will be happy to advise you on your purchase.
The right protection for your luminaires
For many indoor luminaires, it is important to pay attention to the correct protection class and protection type. Luminaires in commercial applications in particular are often exposed to dust and moisture. The IP protection class indicates to what extent your lights are suitable for operation under such conditions. Using the table, you can easily find out what IP value the lighting of your application must have.
In some rooms where explosive gases or substances are used, the luminaires must be able to withstand even more. Gas stations or paint shops must be equipped with EX luminaires. These are suitable for operation in potentially explosive atmospheres. If you are not sure what you need to consider for your application and which products are best for you, we can advise you with a free, no-obligation lighting calculation.
Interior lights with motion sensor
Many interior lights are equipped with a sensor. Otherwise, a corresponding retrofit is worthwhile for both private and commercial use of the lights.
Interior lighting with sensor technology has the advantage that the light is not left on "by mistake". This saves a lot of money and also protects the environment.