STEINEL
Founded in 1959 by Heinrich Wolfgang Steinel, STEINEL was initially a pioneer and is now a technology and innovation leader in the field of lighting control and sensor technology. With well thought-out and intelligent solutions, the company succeeds time and again in raising the bar in energy efficiency. STEINEL's success is not only defined by the exceptionally high quality of its products. Many years of experience and innovative inventiveness coupled with technical know-how form the company's recipe for success.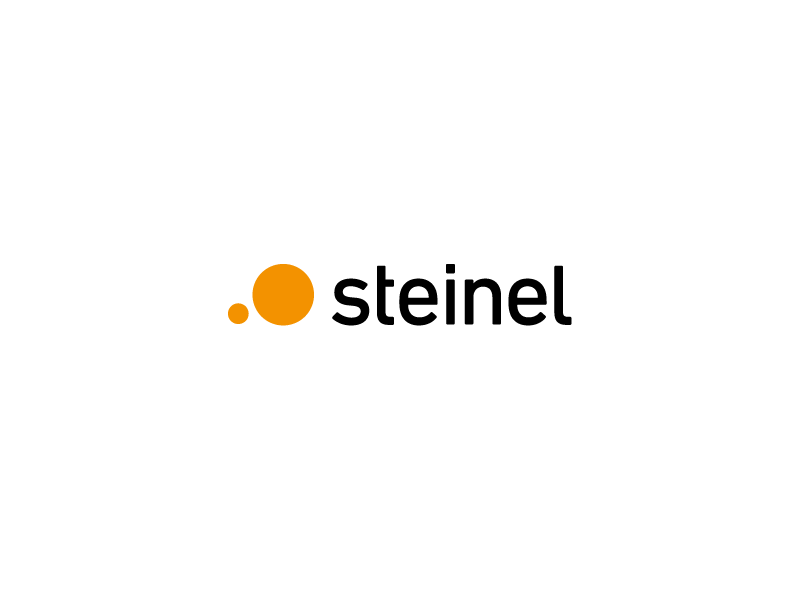 Comprehensive advice & support

Free shipping from 100 € order value
Shipping in 24 hours

thousands of satisfied customers

KATHRIN BRANDT
Employee Purchasing from Troisdorf
Great advice and friendly service. I was helped immediately and competently with any questions. Gladly again.

OMAR NASER
Office Manager from Frankfurt a.M.
Goods are well packaged and arrive safely, which is important to me. My mail was answered immediately.

RAINER SEIDEL
Master carpenter from Wiesbaden
Had to replace a lamp, but it was no longer available. Great advice, found a suitable replacement and delivered it quickly.
STEINEL Luminaires
As the inventor of the SensorLight, STEINEL is regarded as the go-to partner for intelligent lighting solutions. STEINEL lights impress with high-quality workmanship, innovative design and efficient functionality. The STEINEL range covers everything from robust outdoor lights and stylish garden lights to efficient sensor lights for indoors and outdoors. In this way, STEINEL offers the perfect lighting solution for private or commercial areas.
STEINEL outdoor lights
The various outdoor lights from STEINEL are particularly popular. With robust, functional or modern designs, the range covers all outdoor applications. Combined with advanced sensor technology, outdoor lighting from STEINEL gives you maximum convenience and safety. You can choose between lights with intelligent high-frequency sensors or infrared technology. STEINEL solar lights are ideal for courtyards and gardens because they don't need a power connection. The robust lights in the XSolar series work even in difficult weather conditions.
STEINEL motion detectors
Motion detectors from STEINEL are also among the favourites. Thanks to years of experience, the brand manufacturer's sensors score with top quality and the latest technical standards. The company comes up trumps in this segment with exceptional variety. The range offers motion detectors for indoors and outdoors that are simply mounted on walls, ceilings or corners. The manufacturer also offers a choice between flush-mounted and surface-mounted models. So you can enjoy the convenience and safety of modern sensor technology and control various functions around the house or business fully automatically.
STEINEL Interior Lights
Thanks to the development of top-quality sensor technology, STEINEL brings maximum living comfort with maximum efficiency to your interiors. At the same time, STEINEL indoor lights bring outstanding benefits such as stylish design, easy installation and cutting-edge LED technology. Integrated motion sensors ensure that the light is only switched on when you really need it. You'll find high-quality ceiling lights and wall lights for residential and commercial buildings in the range.
STEINEL Camera Lights
With the XLED series of camera lights, STEINEL has created the absolute all-rounder. Optionally, these smart models function as SensorLights combined with intercoms and high-resolution cameras. So you can always keep an eye on guests, both invited and uninvited - even when you're on vacation.
STEINEL PROFESSIONAL
With the PROFESSIONAL series, STEINEL offers intelligent light for professionals. The range includes high-quality sensor lights, motion detectors for indoors and outdoors, twilight switches, smoke alarms, air quality sensors and much more. If you have any questions about STEINEL and the PROFESSIONAL Line, feel free to contact our lighting experts.