Perfect Light for Locksmith's Shops
Robust luminaires defy dust, chips and high temperatures
Bright and uniform light for working on machines
Certified, fire-protected luminaires
Professional lighting design
To the light calculation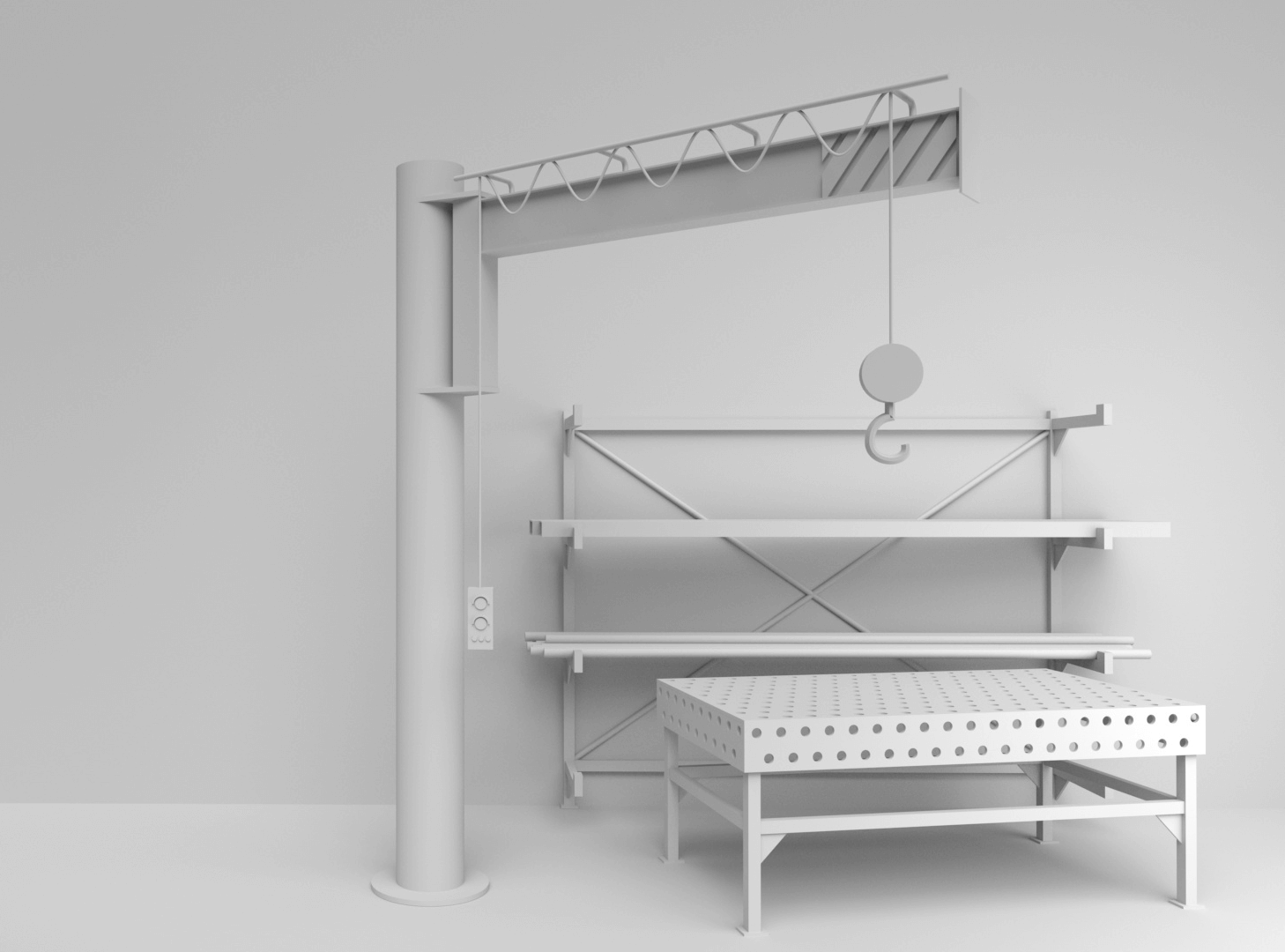 LED lighting for Metalworkers and Locksmiths
---
Companies that process metal, steel and aluminium demand perfect technical properties from the lighting.
Dust and chips are produced during the processing of the materials, and the luminaire must also withstand high temperatures and paints. There are also legal requirements that influence the choice of the right lighting. For example, there are certain protection factors to be observed, as well as the minimum illuminance. But also personal requirements, such as high efficiency or a simple and quick installation option, play a role in the selection of suitable products for your business.
We have selected the relevant criteria so that you can quickly and easily get an overview of the appropriate lighting for your metalworking business.
With a free and non-binding light calculation and planning, we would like to support you in creating an efficient and sustainable working environment.
Matching products
---
We have put together a selection of top products that meet all the legal requirements for your industry.
Free offer
Light­innovator
Get the most out of your workplace - with the perfect lighting solution! We offer professional and non-binding lighting planning and consulting for almost every application. With the help of these, we not only make it clear how much light is needed in different places, but also which luminaires are suitable and the best place to install them. Naturally, we keep the legal requirements in mind and take your personal preferences regarding design and price level into account. Request your professional lighting calculation now and receive your perfect lighting design - within 24 hours.
Free and without obligation
Personalized Lighting suggestions
Optimize your workplace