Your advantages of light optimization
Why you will
profit enormously
Promote concentration and health
With the right light, you increase well-being, health and performance. HCL solutions in particular have become established for effective office lighting.
Standard-compliant
Regulations regarding illuminance apply to different areas in offices. We plan for these standards as a matter of course.
Stylish, practical and flexible
Office lighting must not only fit into your premises in terms of design. Flexible lighting solutions offer the right concept for every type of office, from cellular offices to open spaces.
LED conversion: Save energy costs
With an efficient and long-lasting LED lighting concept, you can noticeably reduce your electricity costs. Not only because of the upcoming ban on fluorescent lamps is a conversion worthwhile.
Your time
is valuable.
You have everything for your light optimization but it remains a time expenditure, which you can use better elsewhere?
| | | tested product suggestions |
| --- | --- | --- |
| | | tailored to your business |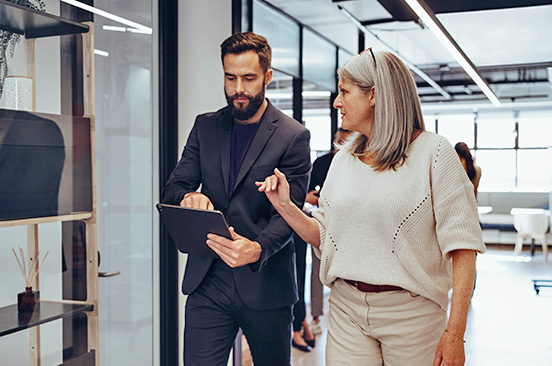 ★★★★★
"We had our entire office building designed by WATT24 and are very pleased with the results."
- Susanne Huber, Dienslaken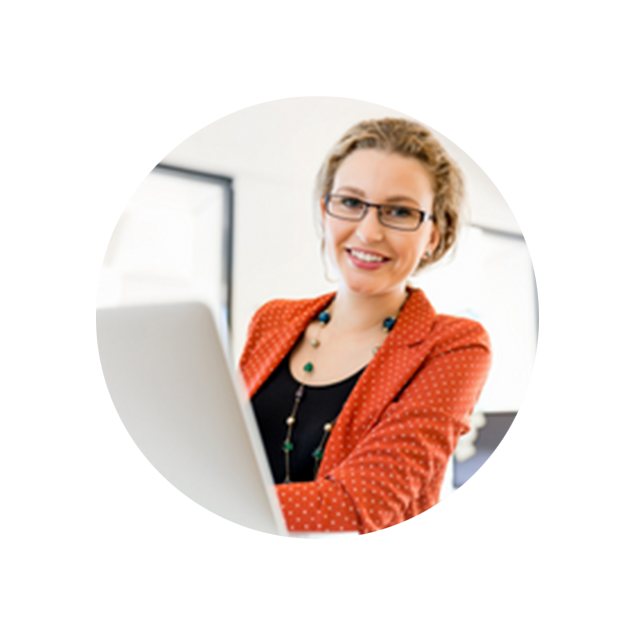 Why searching for so long?
Concentrate on your business, your lighting expert will calculate the optimal combination of devices for you.
So simple.
placement recommendations
product recommendations
standard-copmliant lighting
individual ideas
Business customer
Effortlessly create a perfectly lit work environment for you and your employees
Private customers
Private workshops or do-it-yourself rooms also benefit from excellent light
What should be considered with LED office lighting?
The wrong lighting in the office can, in the worst case, lead to health problems such as headaches or eye damage. Legal requirements must therefore be observed.
Furthermore, it is worthwhile to rely on high-quality LED office lighting. These offer the advantage of high energy efficiency with maximum longevity. In addition, LED offers the possibility of individually reproducing smart light scenes.
What are the specifications for office lighting?
Light in the office must meet specific standards set out in DIN EN 12464 and the Occupational Health and Safety Act. These include, for example, freedom from glare, freedom from flicker or minimum requirements for illuminance levels for different activities:
Archives: 200 lux
Copying work / filing: 300 lux
Reading, writing, data processing: 500 lux
Technical drawing: 750 lux
Generally speaking, a basic illuminance of 500 lux is ideal for most office work.
Which light color for office lighting?
The color temperature plays a major role in the lighting of indoor workplaces. In offices, cool white or daylight white light sources are suitable. These are closest to natural light, and the high blue content promotes concentration and keeps the body alert. The color temperature in the office should therefore be between 4,000 and 6,500 Kelvin.
Tip: HCL recreates the natural course of sunlight and thus has a particularly healthy effect on the human biorhythm.
What is Human Centric Lighting?
HCL is a circadian lighting system that controls the color temperature and luminous intensity of the light sources analogously to the natural light pattern of the sun. Thus, the lighting is warmer and weaker in the morning, and bright and intense at midday, when the sun is also at its highest. In the afternoon and evening, HCL luminaires dim the light down again. Lighting that is adapted to the human biorhythm in this way has a positive effect on well-being, health and performance.
What LED luminaires are suitable for office lighting?
LED panels are excellent for general office lighting. They provide wide-area and uniform illumination without dazzling. Thanks to their flat design, they blend unobtrusively into all design concepts.
Individual workstations can be supplemented with desk luminaires or floor luminaires to suit their own needs or activities. Smart office luminaires offer the possibility of reproducing individual light scenes and thus ensure satisfied and efficient employees.