LEDVANCE
LEDVANCE offers one of the world's largest product portfolios of innovative LED luminaires, HCL and smart lighting solutions, the Vintage 1906 Edition series, electronic lighting components, and traditional or efficient LED lamps. With this and over 100 years of experience in general lighting, the company satisfies both residential and commercial customers.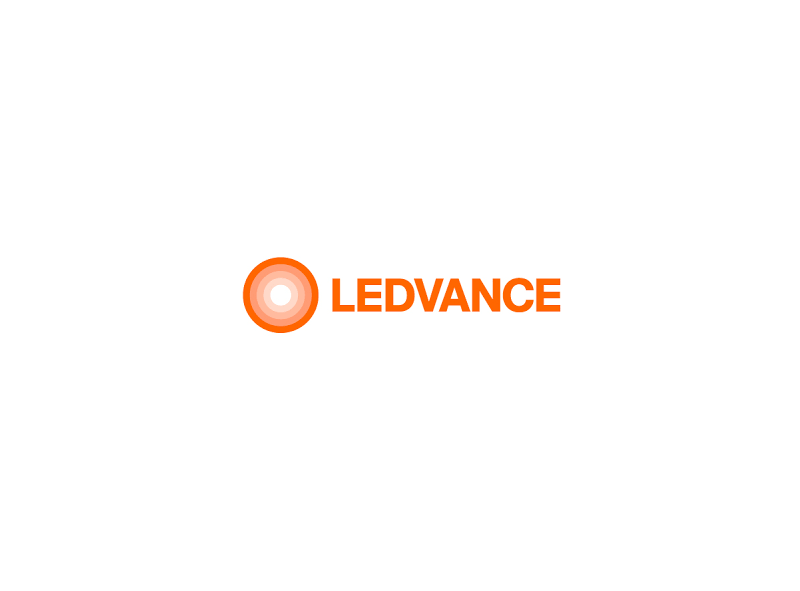 Comprehensive advice & support

over 10,000 articles in the shop
Shipping in 24 hours

thousands of satisfied customers

KATHRIN BRANDT
Employee Purchasing from Troisdorf
Great advice and friendly service. I was helped immediately and competently with any questions. Gladly again.

OMAR NASER
Office Manager from Frankfurt a.M.
Goods are well packaged and arrive safely, which is important to me. My mail was answered immediately.

RAINER SEIDEL
Master carpenter from Wiesbaden
Had to replace a lamp, but the same was no longer available. Great advice, found a suitable replacement and delivered it quickly.
The LEDVANCE brand - light from professionals
Emerging from the general lighting division of the brand manufacturer OSRAM, LEDVANCE is establishing itself as one of the world's leading manufacturers of lighting solutions for professional users and end consumers. The company's comprehensive portfolio ranges from traditional LED lamps to intelligent lighting solutions for smart homes or smart buildings.
In the USA and Canada, the SYLVANIA brand is used by LEDVANCE. In addition, as a spin-off, the company is still authorized to use the OSRAM brand.
The company benefits from decades of experience, a strong distribution network, and excellent global market access resulting from trusting and lasting customer relationships. It relies on 3 core competencies:
Striving for Excellence

Breaking new ground

Winning together
LEDVANCE has offices in over 50 countries and strong business relationships in over 140 countries.

Lighting with LEDVANCE
With lighting components from LEDVANCE you benefit from best quality, functionality and highest technical standards. Thanks to know-how combined with customer orientation, the manufacturer sets new standards in the lighting industry.
The portfolio covers everything you need as an end customer for your optimal lighting.
Lamps from LEDVANCE
In the field of illuminants, the manufacturer offers the highest standards and a wide product portfolio. The LED lamps from LEDVANCE offer the excellent replacement of conventional lamps and incandescent lamps to sustainably reduce energy costs. You will find dimmable LED lamps in the range, as well as lamps that can be easily integrated into your smart home system thanks to Bluetooth of ZigBee.
In addition, you will find a large selection of the popular LEDVANCE LED strips in various designs.
Luminaires from LEDVANCE
LEDVANCE luminaires stand out with their modern design and exceptional functionality. Thanks to its expertise, the company covers diverse lighting solutions for indoor and outdoor areas. The most popular luminaires from LEDVANCE are:
Ceiling lights
Wall lights
Sensor luminaires

LEDVANCE for all application areas
Due to the high diversity of the portfolio, LEDVANCE can cover numerous lighting applications. Private individuals, as well as hotels and restaurants will find modern and timeless design combined with efficiency and durability. The company can also illuminate other commercial sectors, such as stores, offices, training centers or offices, in accordance with standards. In addition, LEDVANCE offers robust luminaires such as damp-proof luminaires for companies, warehouses, parking garages and similar applications.
In all applications, the focus is clearly on suitable design, excellent working conditions and a cost-saving and suitable lighting concept. Energy cost reductions of up to 80% can be achieved when switching to LEDVANCE lighting.
Buy LEDVANCE products at watt24
Our store offers a wide range of LEDVANCE lamps and lights for a small price. Whether outdoor light, lamp or suitable accessories for smart LEDVANCE products, you are sure to find what you are looking for. And if that is not the case, our lighting experts will be happy to help you.