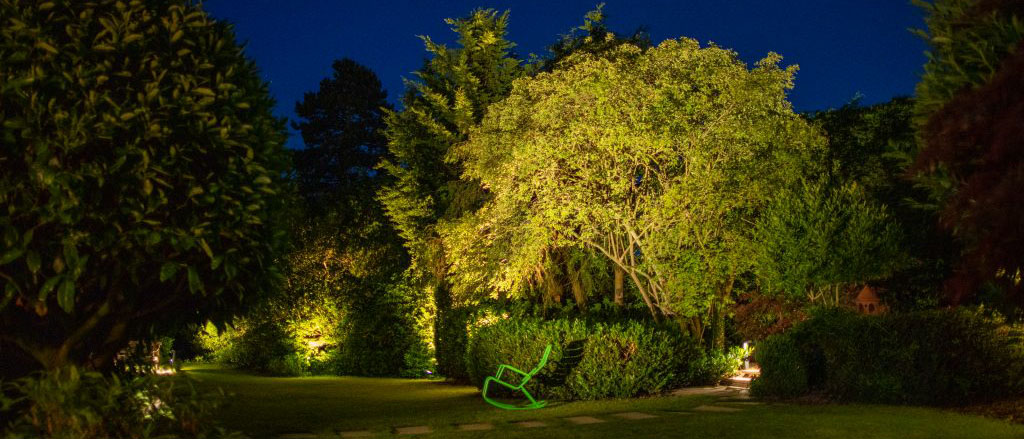 Garden time is the best time to spend at home. In order for you to really enjoy balmy summer nights, the right garden lighting is important. There are some demands on your "garden light": it should be cosy! There must be enough light to illuminate paths and dark corners sufficiently.
We show you a few ideas how to install the perfect outdoor lighting with modern LED lights.
✓ Conversion to efficient LED technology
✓ Laying electricity, but doing it right
✓ Discover outdoor lighting, path lighting, effect lighting and much more
✓Sicherheit and comfort in your outdoor areas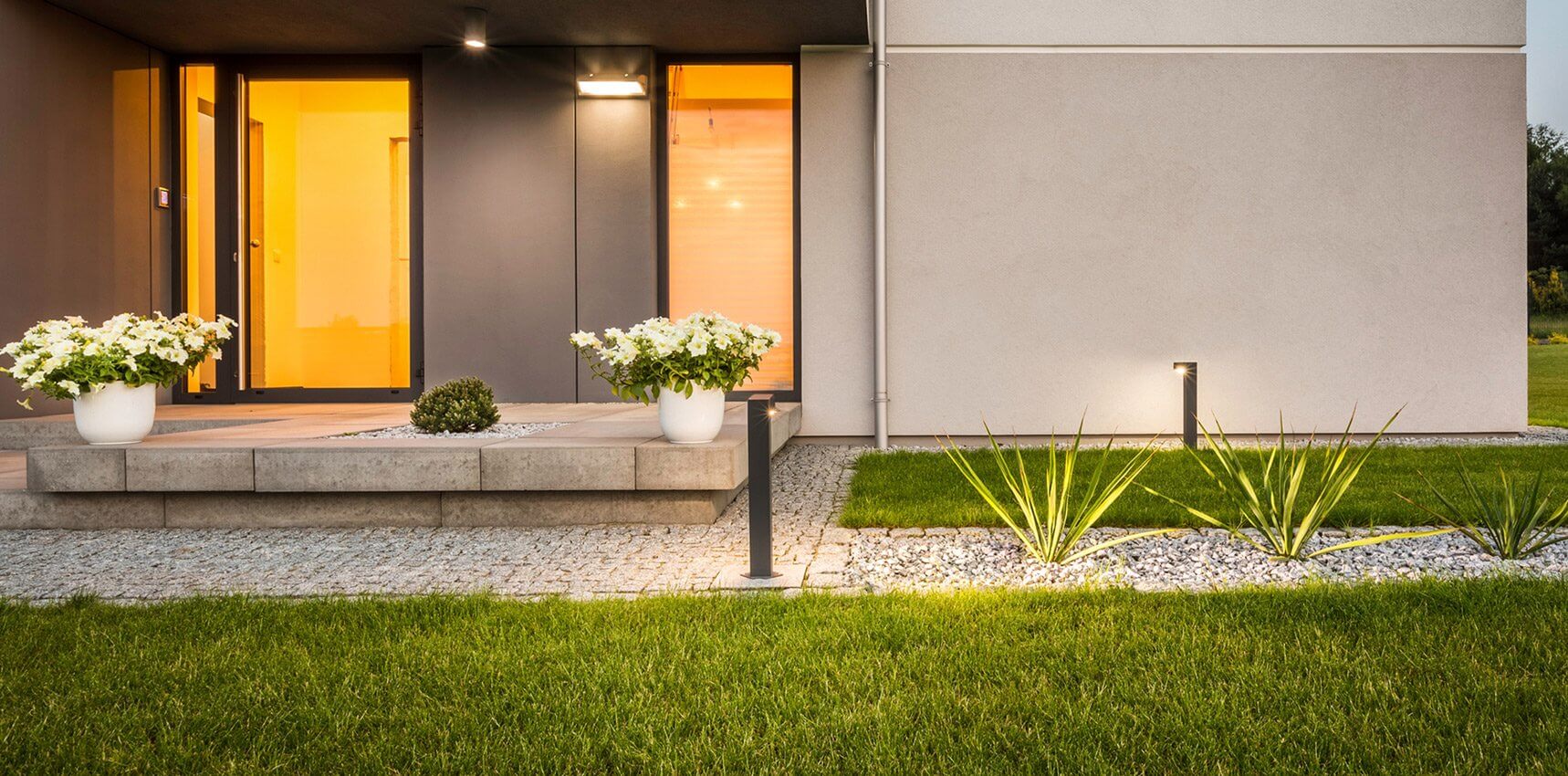 The right path lighting is important so that you can find your way around your garden in the dark and recognise tripping hazards early on! Especially uneven sections and steps should be well lit to reduce the risk of injury. Bollard lights are a nice, efficient and simple way of lighting paths.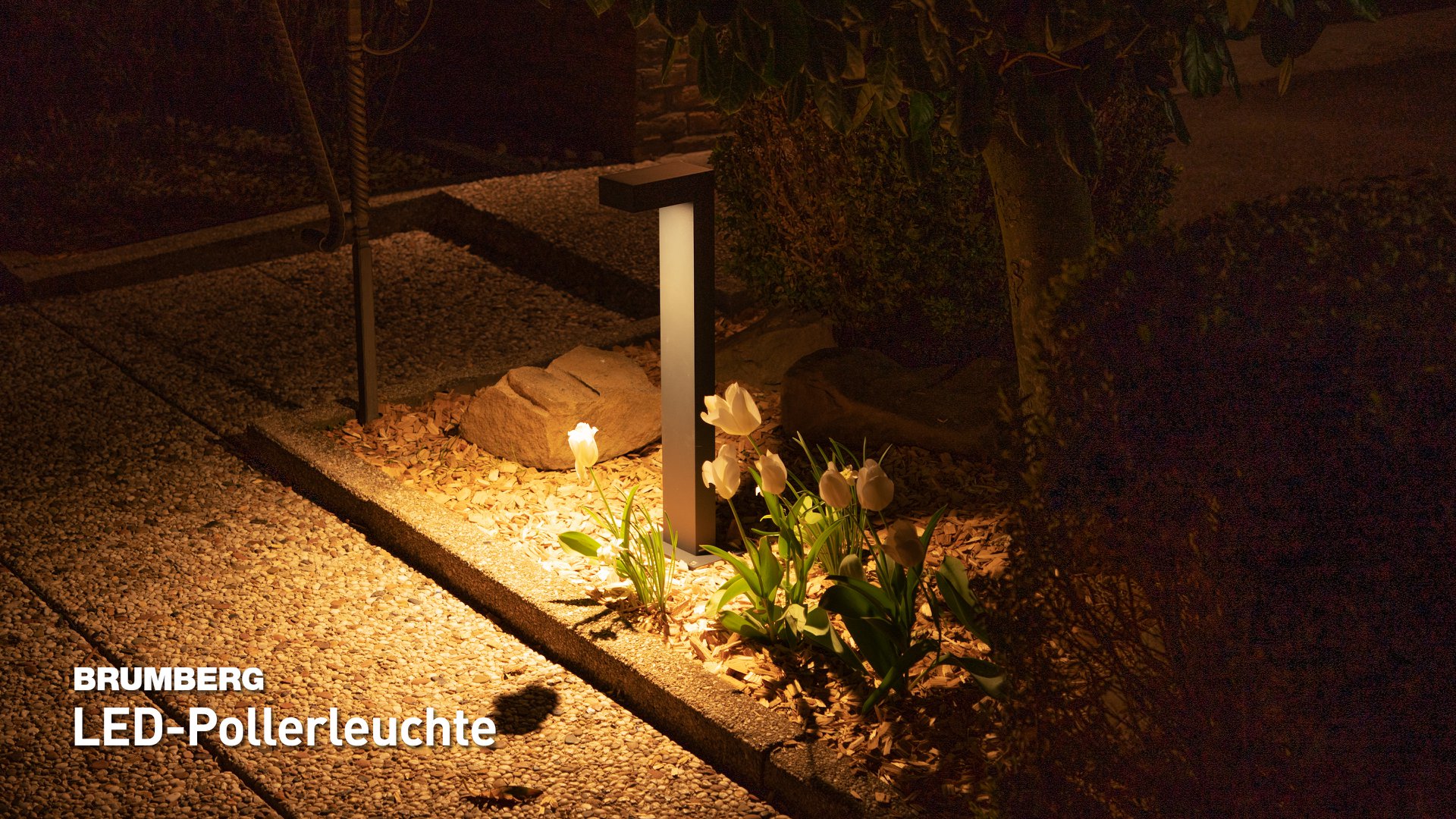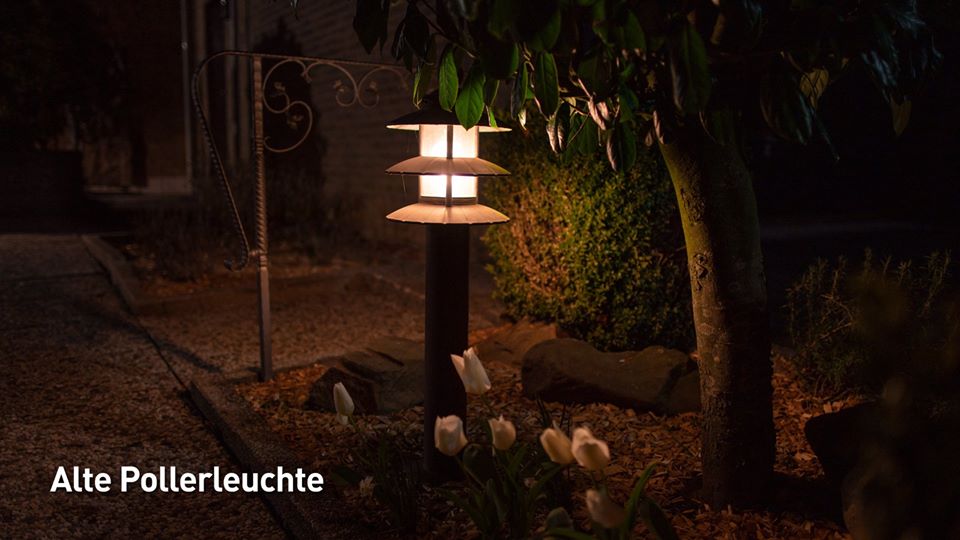 Matching bollard lights and earth spike spotlights for your perfect path lighting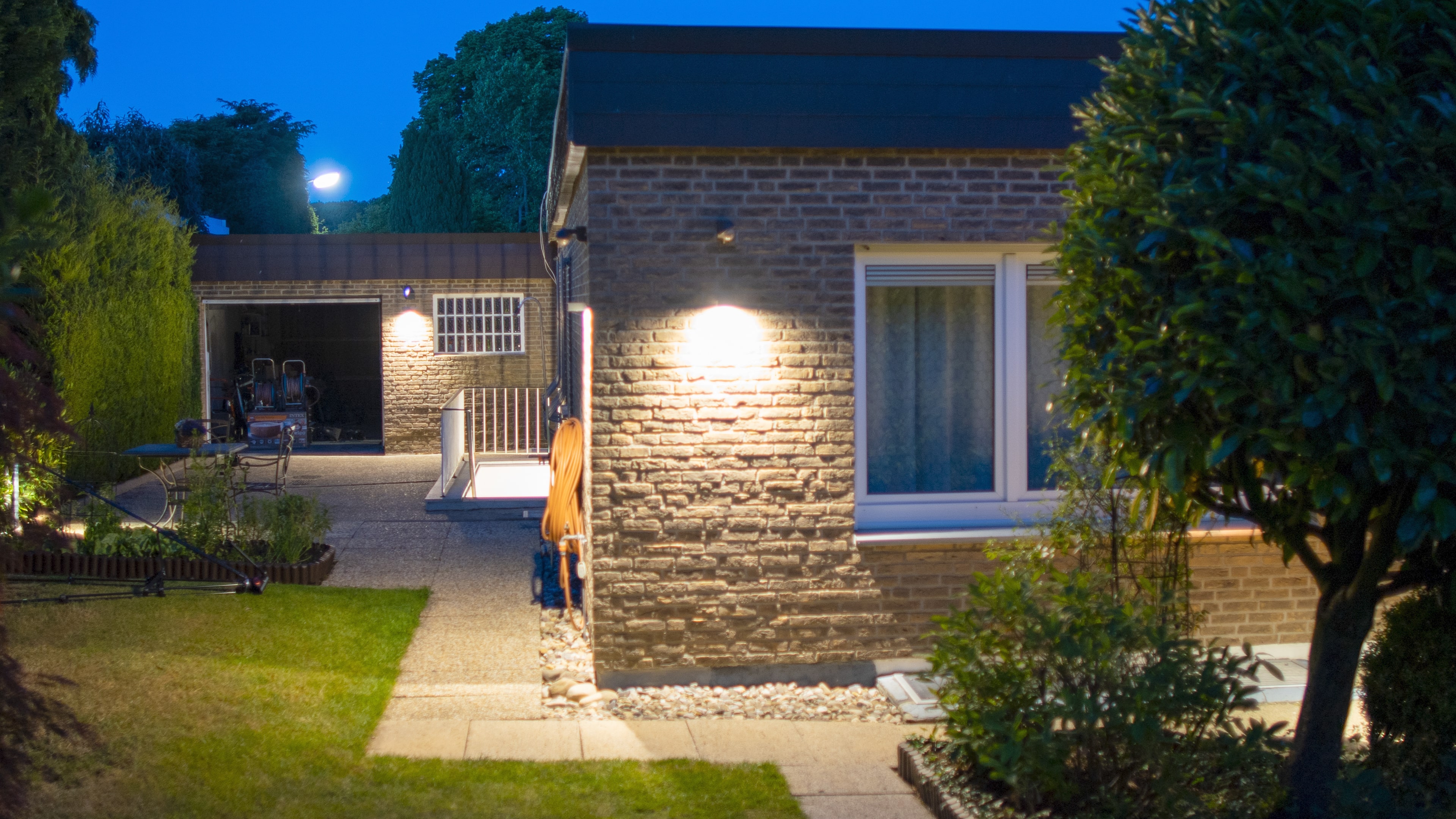 Make your house façade shine - with practical and economical exterior wall lights. This not only looks chic and inviting, it also increases your safety! The paths around your house are optimally illuminated and potential burglars are deterred. We explain how to safely lay and distribute power cables in your garden.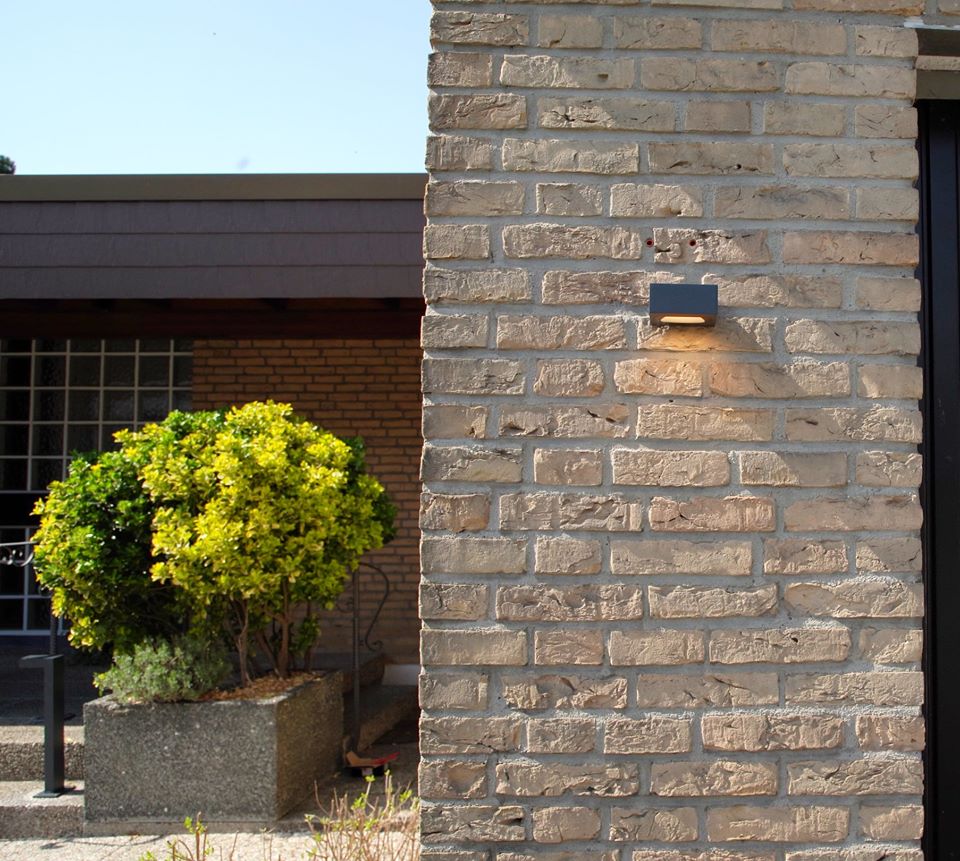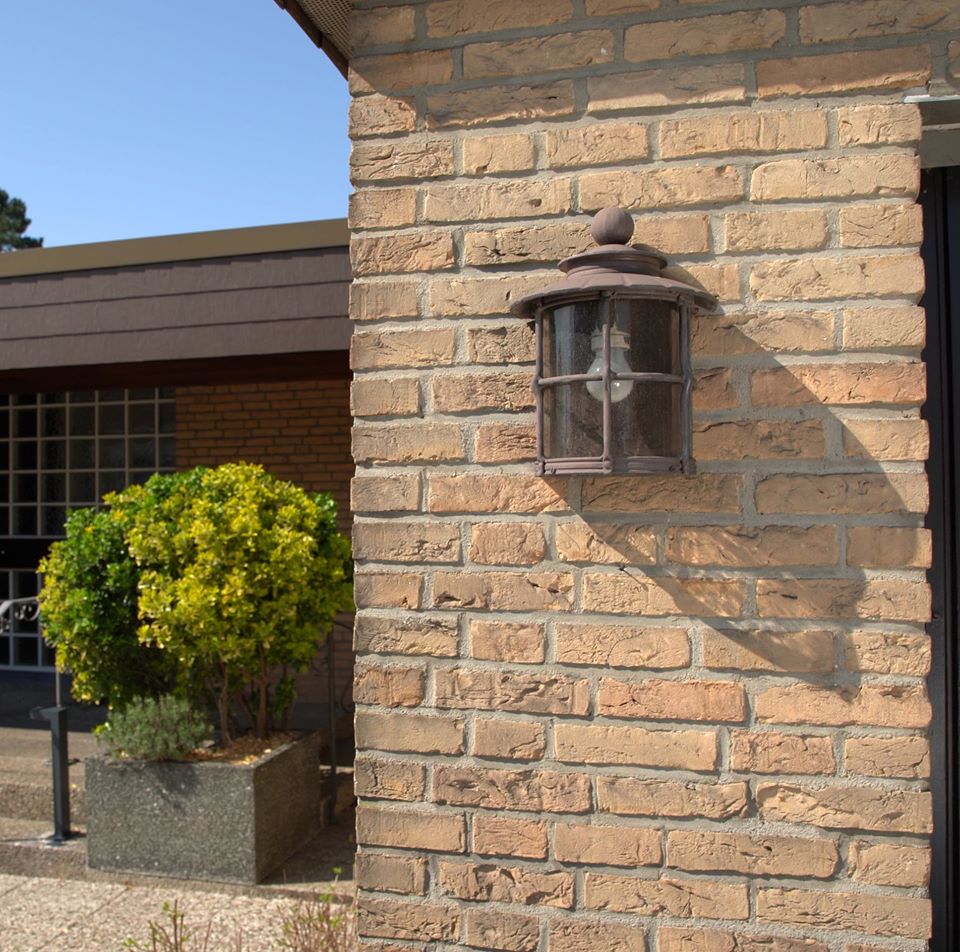 Suitable products for your modern house wall lighting
We have installed modern LED wall mounted lights from BRUMBERG on our house wall. They score with a modern, unobtrusive design and a considerable output of light. Thanks to a protection value of IP65 they easily withstand all weather conditions. For greater efficiency and safety, we have combined our surface-mounted wall lights with a motion detector from STEINEL.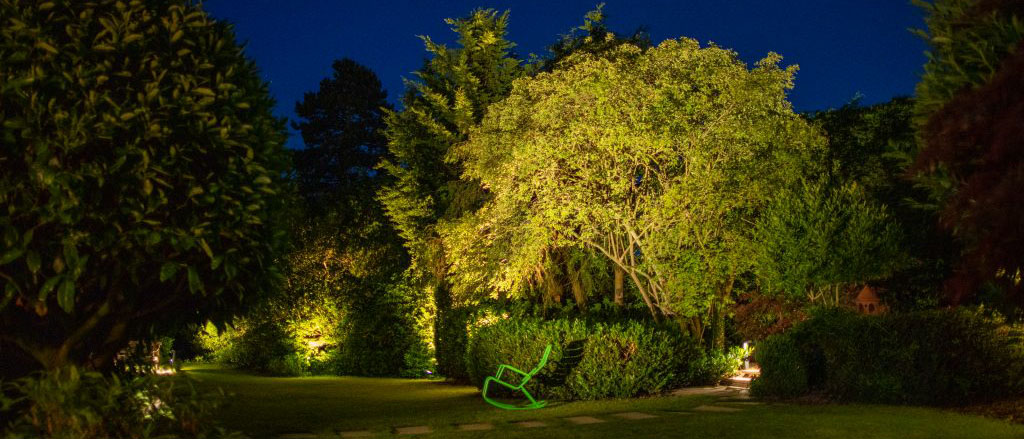 So that your garden lighting does not only have a safety-creating and practical purpose, it is worth creating decorative highlights with light accents. Illuminated garden furniture, illuminated bushes and trees or illuminated beds and ponds turn your garden into a real oasis of well-being.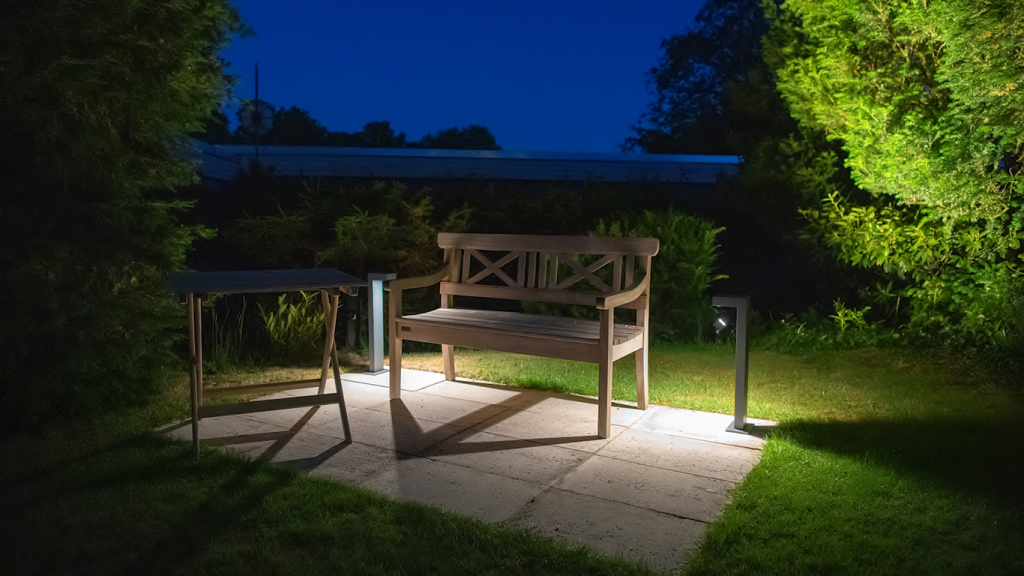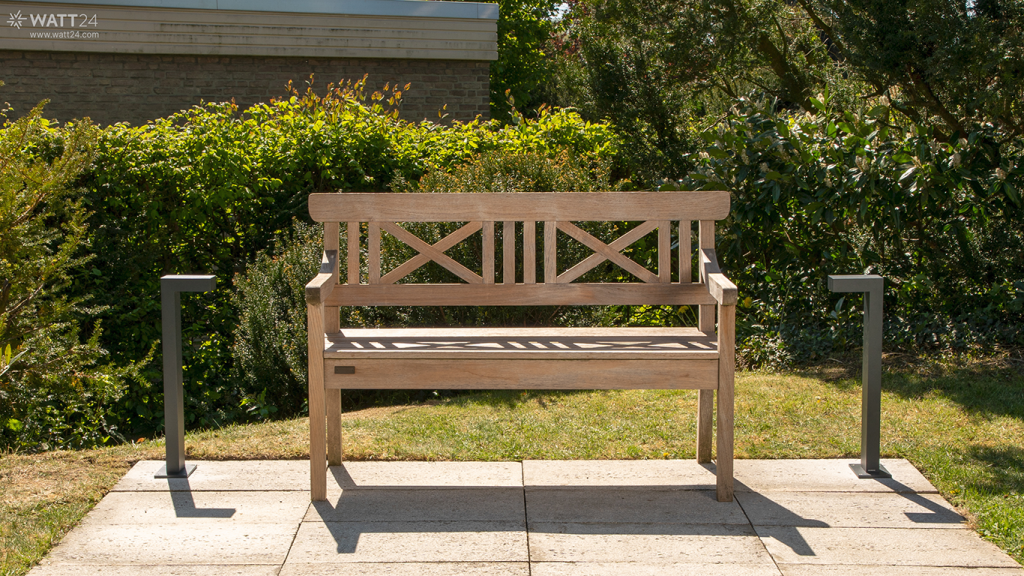 Suitable products for your creative accent lighting
In our garden we installed among other things the LED bollard light LANTERN by Brumberg on washed concrete slabs to illuminate our garden bench decoratively.
The modern design luminaire fits perfectly into the representative concept of our outdoor lighting.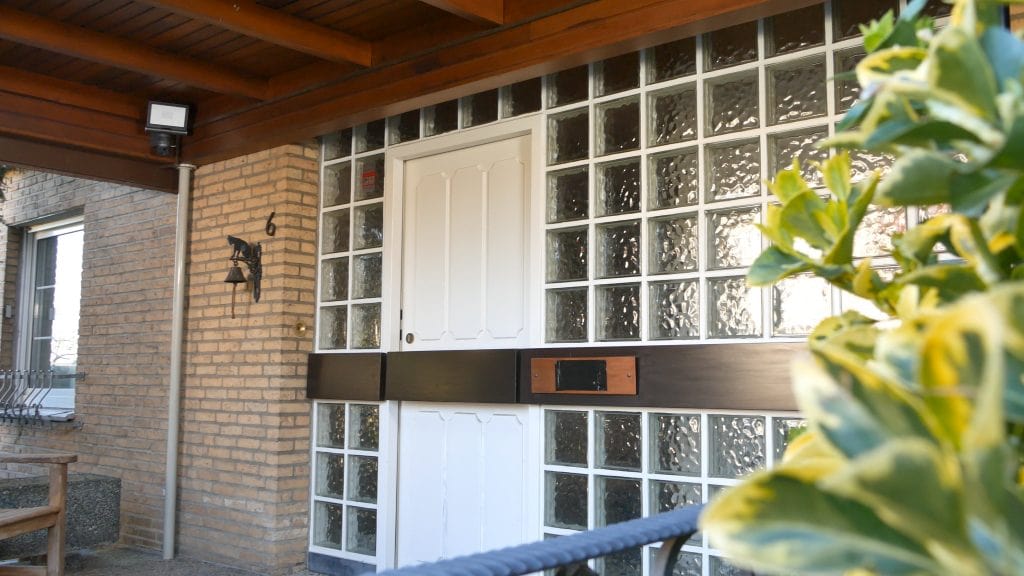 Come home and look for the keyhole forever? Not being sure in your bathrobe who's at the door and whether you'll make a fool of yourself? That was all yesterday!
With modern house entrance lights you ensure maximum comfort and security for your home.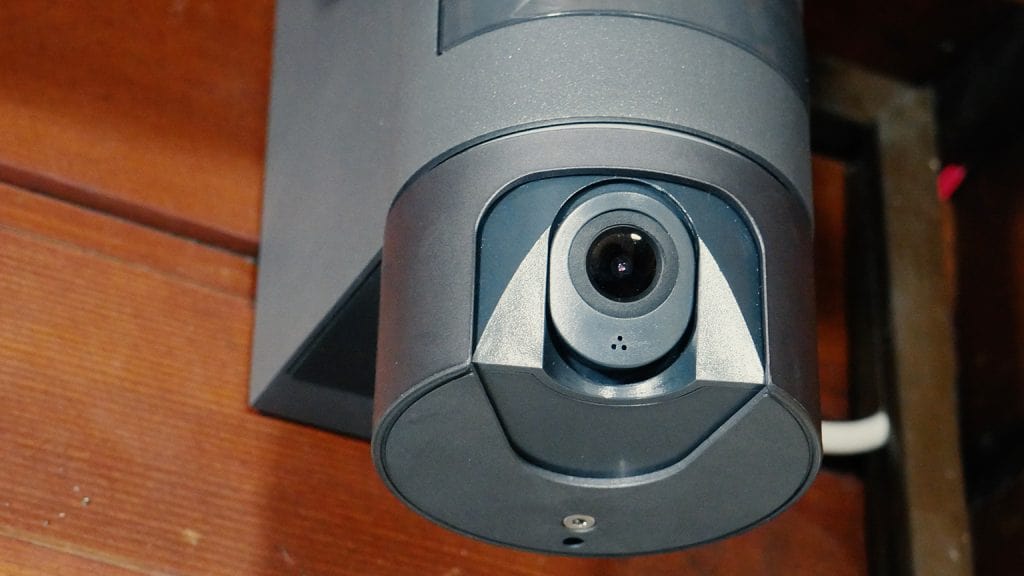 Suitable products for your secure home entrance
Art.-Nr.: 4007841065294
The all-rounder from Steinel: outdoor floodlight, motion detector, surveillance camera an…
Art.-Nr.: 4007841033071
The bestseller. Now even better. Outdoor sensor floodlight XLED home 2 for even more secu…
We have installed the Steinel XLED Cam at the entrance to our building. The multifunctional sensor outdoor light is a real all-rounder: it combines outdoor spotlight, motion detector, intercom and surveillance camera in one product. With the corresponding app, you can always see what is happening in the area of the light.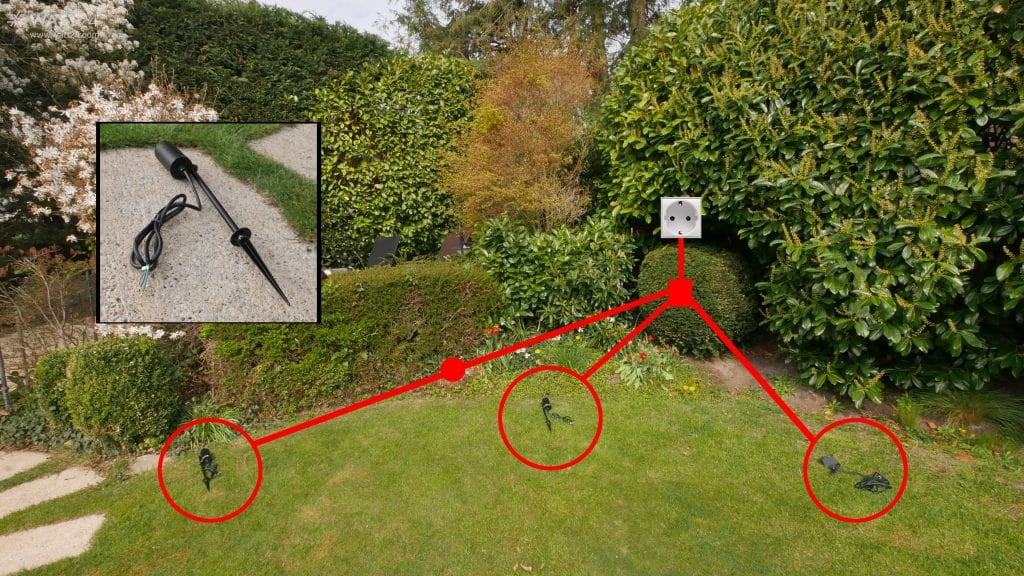 In order to enlighten your garden, you must first ensure a safe power supply to your garden lights. Just like the lights, the components used must be able to withstand different weather conditions. Therefore, make sure that the components have the appropriate IP rating. We explain how to install and distribute power cables in your garden in a safe way.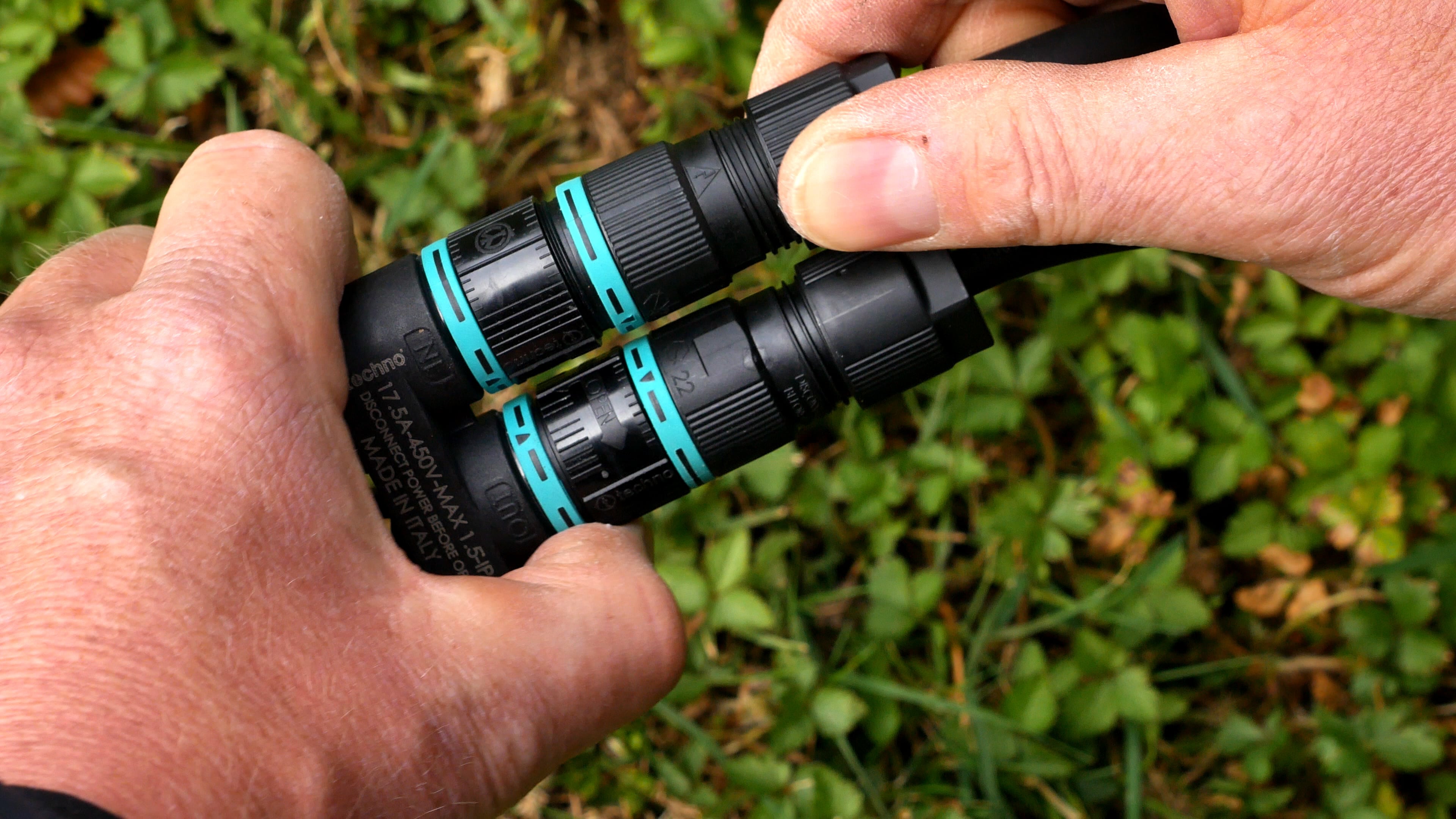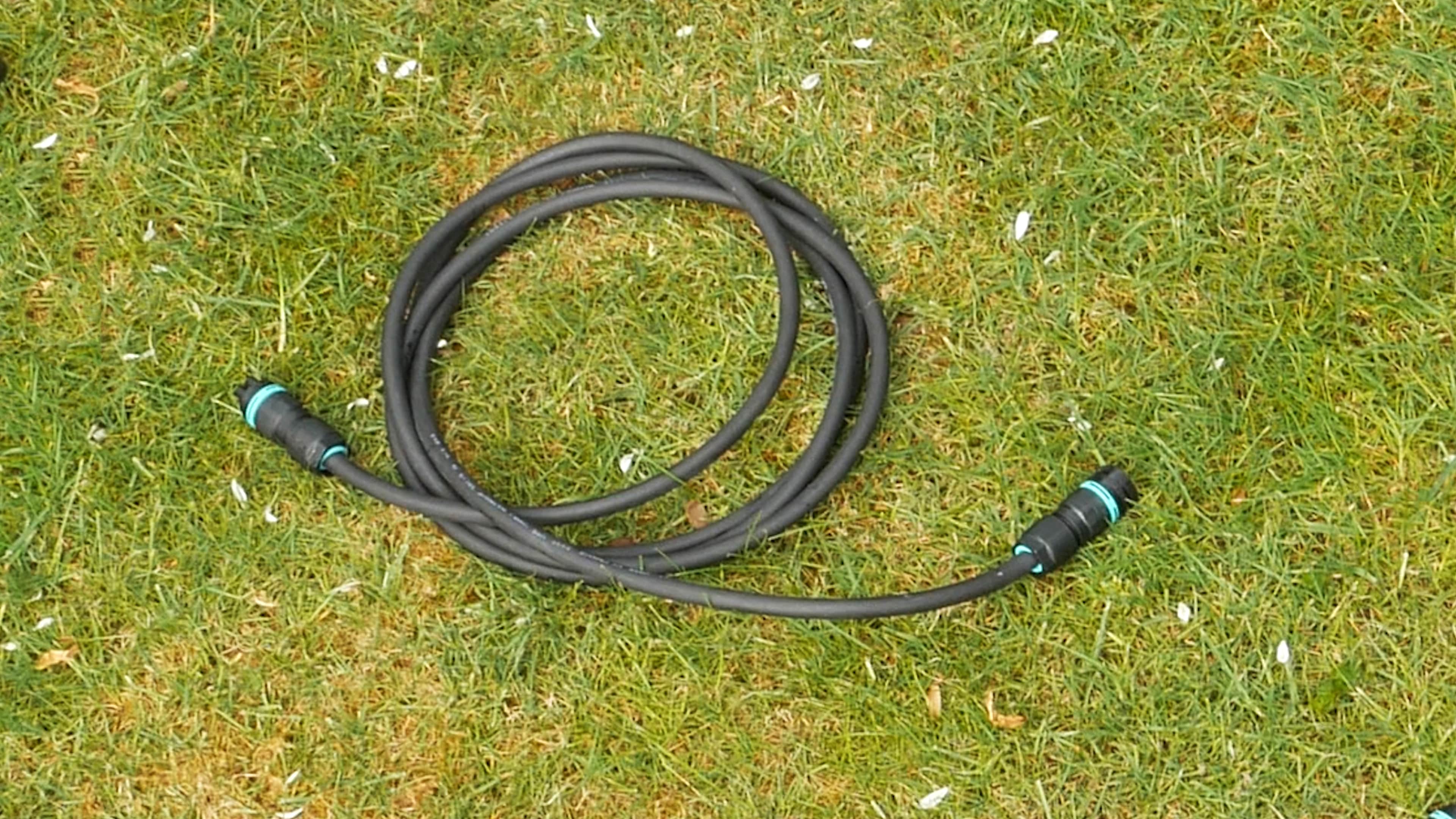 Suitable products to install electricity in your garden
Art.-Nr.: 18881
IP68 protected socket for 3-wire flexible or rigid cores for outdoor use or other harsh e…
Art.-Nr.: 25538
ADELS IP68 distributor 4-pole for circular connector AC 169 compact  Technical speci…
Art.-Nr.: 526203
IP65/66 Rated luminaire connection for 3-pole connection wires with a nominal cross-secti…
In our garden, we have connected three LED garden lights together to an external power outlet. For this we used the waterproof plugs and distributors from ADELS Contact. They are IP68 protected, weatherproof and unbreakable and are perfectly suited for permanent outdoor use. In our step-by-step guide you will learn how to ensure simple, flexible and safe power distribution in your garden and how to connect several lights together to one socket:
Auch im Haus ist es gar nicht schwer für die optimale Beleuchtung zu sorgen. Wohlfühl-Atmosphäre im Wohnzimmer, Gemütlichkeit im Schlafzimmer, oder konzentrationsförderndes Licht im Arbeitszimmer – wie das geht und was du beachten musst, erklärt dir dein Lichtexperte.