Earth spike lights
The easiest way to set light accents in yard and garden! Because earth spike lights can be placed flexibly where you need light - whether for decorative purposes or as a practical work spotlight. Simply plugged into the ground and you are ready to go.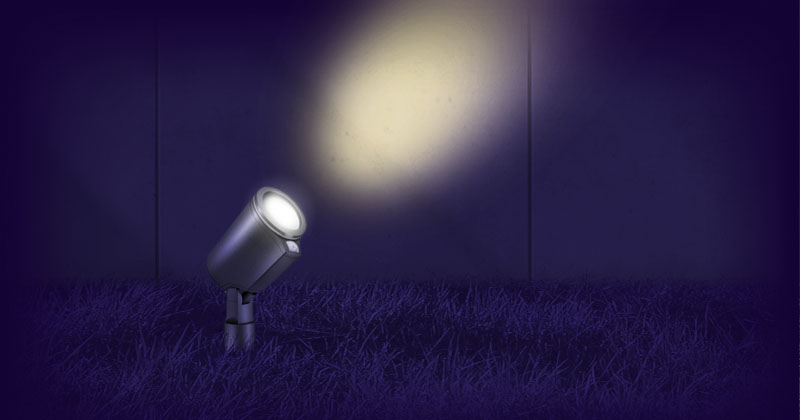 Comprehensive advice & support

over 10,000 articles in the shop
Shipping in 24 hours

thousands of satisfied customers

KATHRIN BRANDT
Employee Purchasing from Troisdorf
Great advice and friendly service. I was helped immediately and competently with any questions. Gladly again.

OMAR NASER
Office Manager from Frankfurt a.M.
Goods are well packaged and arrive safely, which is important to me. My mail was answered immediately.

RAINER SEIDEL
Master carpenter from Wiesbaden
Had to replace a lamp, but the same was no longer available. Great advice, found a suitable replacement and delivered it quickly.
How to install earth spike lights
As already mentioned, the construction of the flexible luminaires is more than simple. They are simply plugged into lawns, beds or gravel areas. However, if you have chosen a model with a power cable, you will have to take care of a secure power supply.
Upgrading a ground spike
For many outdoor luminaires, ground spikes are available separately as accessories. So you have outdoor spotlights and earth spike spotlights in one. This is especially practical when you need free hands when working around the house and yard. Simply put the spotlight on the spike and you're ready to go.
Modern LED lamps make the difference
With LED ground spike lights you not only save energy and maintenance costs. Especially with solar-powered lights, the technology pays off. The batteries charged by the sun last all night. So nothing stands in the way of your extensive garden night. In addition, LED lamps give you the widest choice of light color.
Lighting possibilities with earth spike spotlights
The practical lights are not only suitable as flexible path lights or practical work aids. Cleverly placed, you can create beautiful light accents for trees, bushes or garden pond. There are no limits to your creativity.
The right protection class
To ensure that your earth spike lamps will give you pleasure for a long time, you should make sure that they are prepared for use in wind and weather. You can see this from the IP protection class. With a value of at least IP65, your lights are absolutely suitable for use in uncovered outdoor areas.
Even easier with solar technology
If you choose modern garden spotlights with solar, the installation is even easier. In addition you get maximum variability. A spontaneous garden party? No problem, your path lighting is set up in no time and guides your guests safely through your outdoor areas. Combined with LED and motion detector, you have light as soon as you need it.