Continuous Line Luminaires
LED continuous line luminaires from our manufacturers TRILUX, WASCO and Philips are of the highest quality and can be used in many different ways - in living rooms, cellars, warehouses, production halls or even in joineries and riding halls or similar sports facilities. Continuous line systems are becoming increasingly more popular, offering uniform illumination but also energy efficiency and simple and quick installation.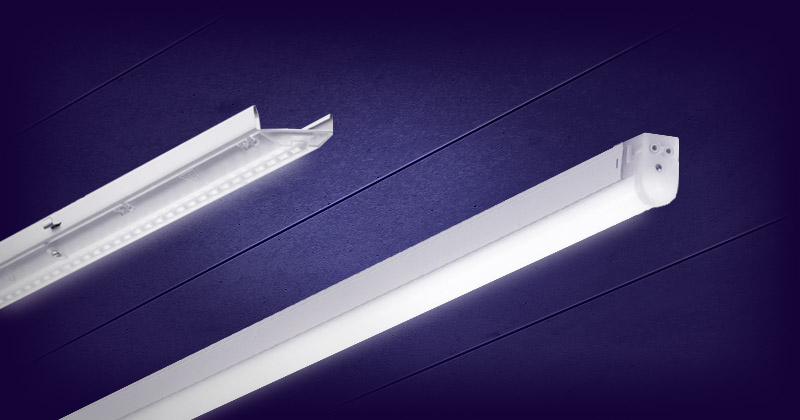 Comprehensive advice & support

over 10,000 articles in the shop
Shipping in 24 hours

thousands of satisfied customers

KATHRIN BRANDT
Employee Purchasing from Troisdorf
Great advice and friendly service. I was helped immediately and competently with any questions. Gladly again.

OMAR NASER
Office Manager from Frankfurt a.M.
Goods are well packaged and arrive safely, which is important to me. My mail was answered immediately.

RAINER SEIDEL
Master carpenter from Wiesbaden
Had to replace a lamp, but the same was no longer available. Great advice, found a suitable replacement and delivered it quickly.
LED-Continiuous Line Luminaires - perfect hall lighting
The LED continuous line luminaires and trunking systems from our manufacturers TRILUX, WASCO and Philips / Signify convince with highest quality and can be used in many ways - whether in production and industrial halls, warehouses, workshops or also in various sports facilities. Continuous row systems are becoming increasingly popular, scoring points with uniform illumination, high energy efficiency and simple and fast installation.
Standard-compliant illumination with continuous row systems: At some workplaces, there are standardized guideline values for workplace lighting. LED continuous-row systems are an excellent way of complying with these specifications. This not only guarantees uniformly bright and glare-free illumination of your workstations, they also score points with maximum efficiency and service life.
The right light distribution for your application
With continuous row systems, you have a choice of different beam angles. We explain which light distribution is suitable for your purpose.
A wide beam angle, i.e. a broad light distribution, is particularly suitable for illuminating workshops, logistics and industrial halls or stores. The light is distributed evenly, without glare or shadows.
Low-beam continuous line luminaires are optimal for rooms and halls with high ceilings, such as high-bay warehouses. The narrow beam angle of the luminaires ensures that the light reaches the floor evenly between the shelves.
Furthermore, there are continuous row systems with an asymmetrical beam angle. This oblique light distribution is ideal for illuminating walls, shelves or advertising images.
Advantages of trunking systems:
bright, uniform, but glare-free illumination of all workplaces highly efficient longevity and almost maintenance-free operation
through-wiring
optimal protection for your use under adverse conditions or in outdoor areas (protection class, IP protection, ball impact resistance, splinter protection and UV resistance)
easy installation (necessary accessories like mounting rails or connectors are already supplied with our strip lights)
quick installation without tools (plug and play)
possibility of automatic control
possibility of dimming (DALI bus included)
possibility to integrate emergency lighting
Moreover, our products offer an extraordinary choice in terms of dimensions, lengths, power spectra and luminous flux (lm), so we can surely help you out with the right strip light solution for your project.

LED light strips in different color temperatures
Depending on the area of application, the right light color of your lighting is enormously important. For example, neutral white light is recommended for areas where concentrated work is required. This is most similar to daylight. Warm white light with 3,000 Kelvin, on the other hand, is suitable for pleasant lighting in stores, for corridors or underneath cabinets.
If you are planning a new building or a retrofit, we would be happy to help you find your perfect lighting concept with our free, no-obligation light calculation.