Your advantages of light optimization
Why you will
profit enormously
More concentration, more output
Light improves well-being and work performance and makes e.g. machine work safer
Save cocts with LED conversion
Efficient LED lighting reduces your energy costs enormously. The initial costs are amortized in no time.
What goes around comes around
Standard-compliant: Often annoying and intransparent. We tell you how to do it right. Set up professionally today and work stress-free in the long term.
An end to tedious exchacnging
Dragged fluorescent tubes out of the basement again? LED is long-lasting, easier to replace and still available in the future.
Your time
is valuable.
You have everything for your light optimization but it remains a time expenditure, which you can use better elsewhere?
| | tested product suggestions |
| --- | --- |
| | tailored to your business |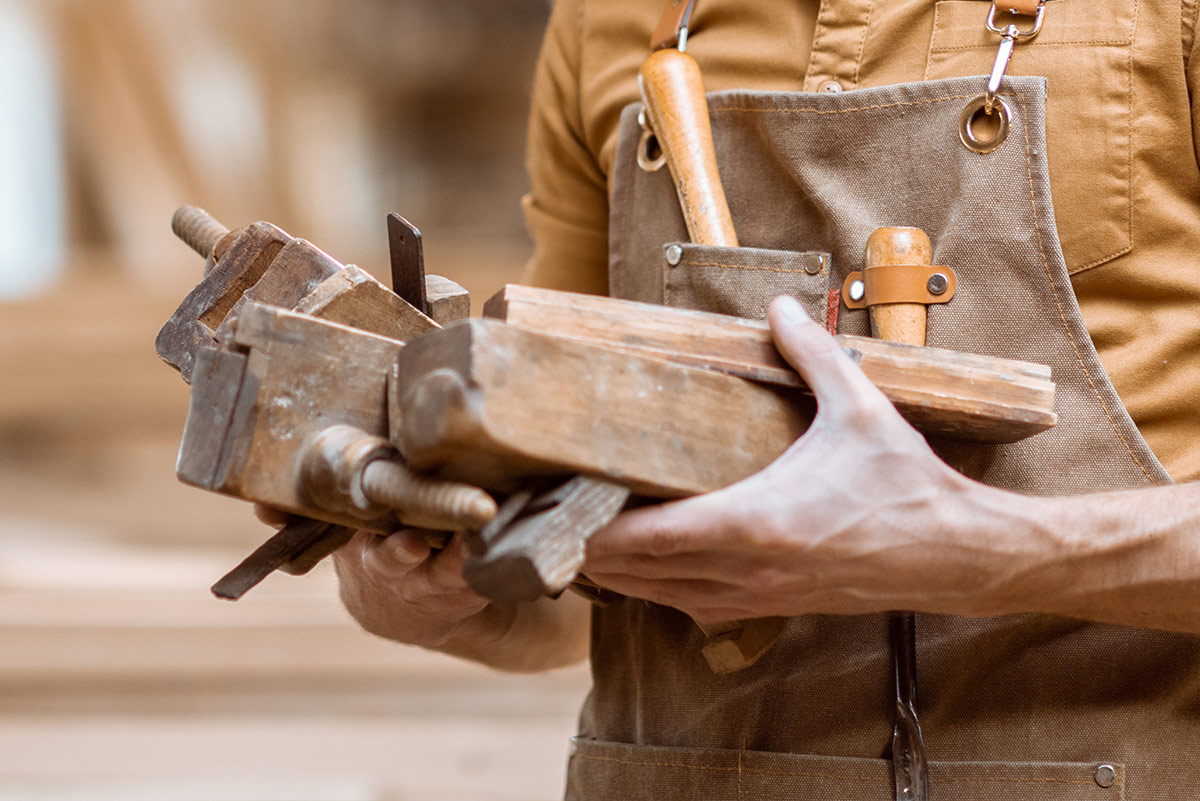 ★★★★★
"WATT24 gave me competent advice on the new lighting and even found me an electrician to install it"
- Meinolf Eder from Füssen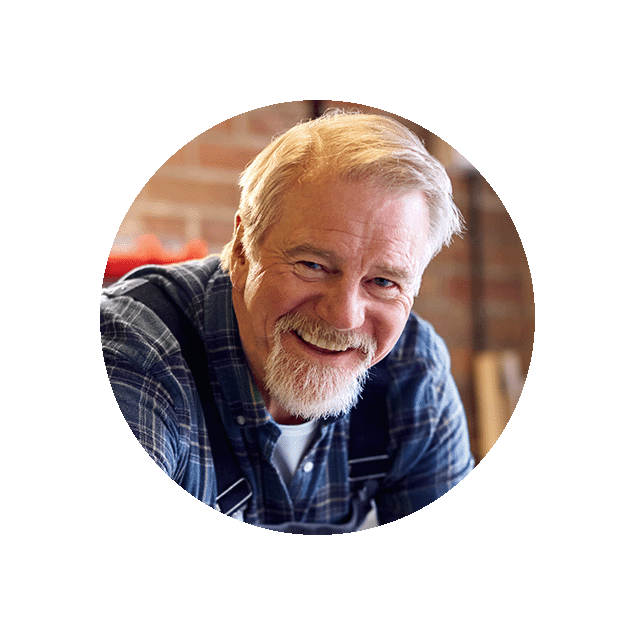 Why searching for so long?
Concentrate on your business, your lighting expert will calculate the optimal combination of devices for you.
So simple.
placement recommendations
product recommendations
standard-copmliant lighting
individual ideas
Business customer
Effortlessly create a perfectly lit work environment for you and your employees
Private customers
Private workshops or do-it-yourself rooms also benefit from excellent light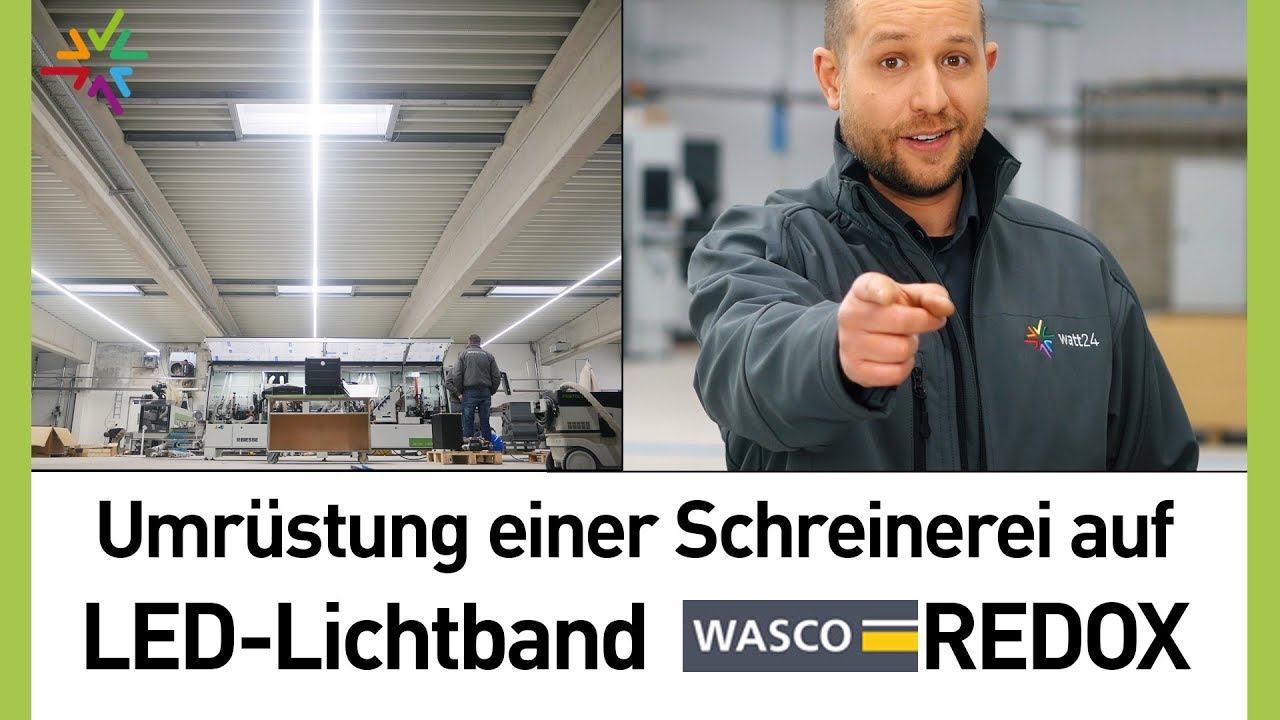 What are the legal requirements for lighting in joineries?
Special legal requirements apply to woodworking companies, which are specified in the European standard DIN EN 12646-1. This concerns the illuminance, measured in the unit lux. Different minimum values apply for different activities in the joinery:
Gluing, assembly: 300 lux
Working on machines (sawing, turning, milling, cutting, planing): 500 lux
Sanding, joinery, wood selection, inlay work: 750 lux
Quality control: 1000 lux
Is it worthwhile to focus on LED lighting for joineries?
Modern LED lighting is worthwhile not only because of its energy efficiency. LED lights have a long service life, so there are no costs for frequent maintenance or replacement of lighting. In addition, LED technology provides the best light. Especially in joineries, excellent color rendering and a suitable color temperature are important to achieve excellent results.
What do I need to consider for carpentry lighting?
Safe and clean work is only possible with reasonable light. The lighting in a carpentry shop should therefore have excellent photometric data. This includes the right light color, a high color rendering index and sufficient illuminance. In addition, the light must not dazzle or disturb under any circumstances. Otherwise, errors or even accidents will quickly occur.
Which luminaires are suitable for use in woodworking plants?
Carpenter shops and joineries should be equipped with sufficiently IP-protected luminaires due to increased dust levels. For larger assembly halls, LED strip lighting systems are suitable for wide-area and uniform illumination. Highbay luminaires also offer an excellent choice for lighting woodworking workshops.
What IP protection do the lights in my cabinet shop need?
Since fine dust is sometimes encountered in woodworking plants, we recommend an IP protection class of at least IP54 for operating equipment. This means that the electronics are not damaged and there is no risk of explosion. In addition, luminaires with the corresponding protection class are splash-proof and can thus be cleaned of dirt and dust without any problems.
Is lighting control worth it for my cabinet shop?
A smart lighting control system ensures maximum comfort and energy efficiency in your joinery. With sensor technology, the lighting only switches on when and where it is needed. Controllable via remote control or smartphone, you always have control over your light. This also prevents the lights from being left on accidentally.