Perfect light for joineries
Economical light thanks to LED technology
Individual adaptation through free lighting design
Dust-, water- and fire-proof luminaires
Smart control via wireless switch or smartphone
To the light calculation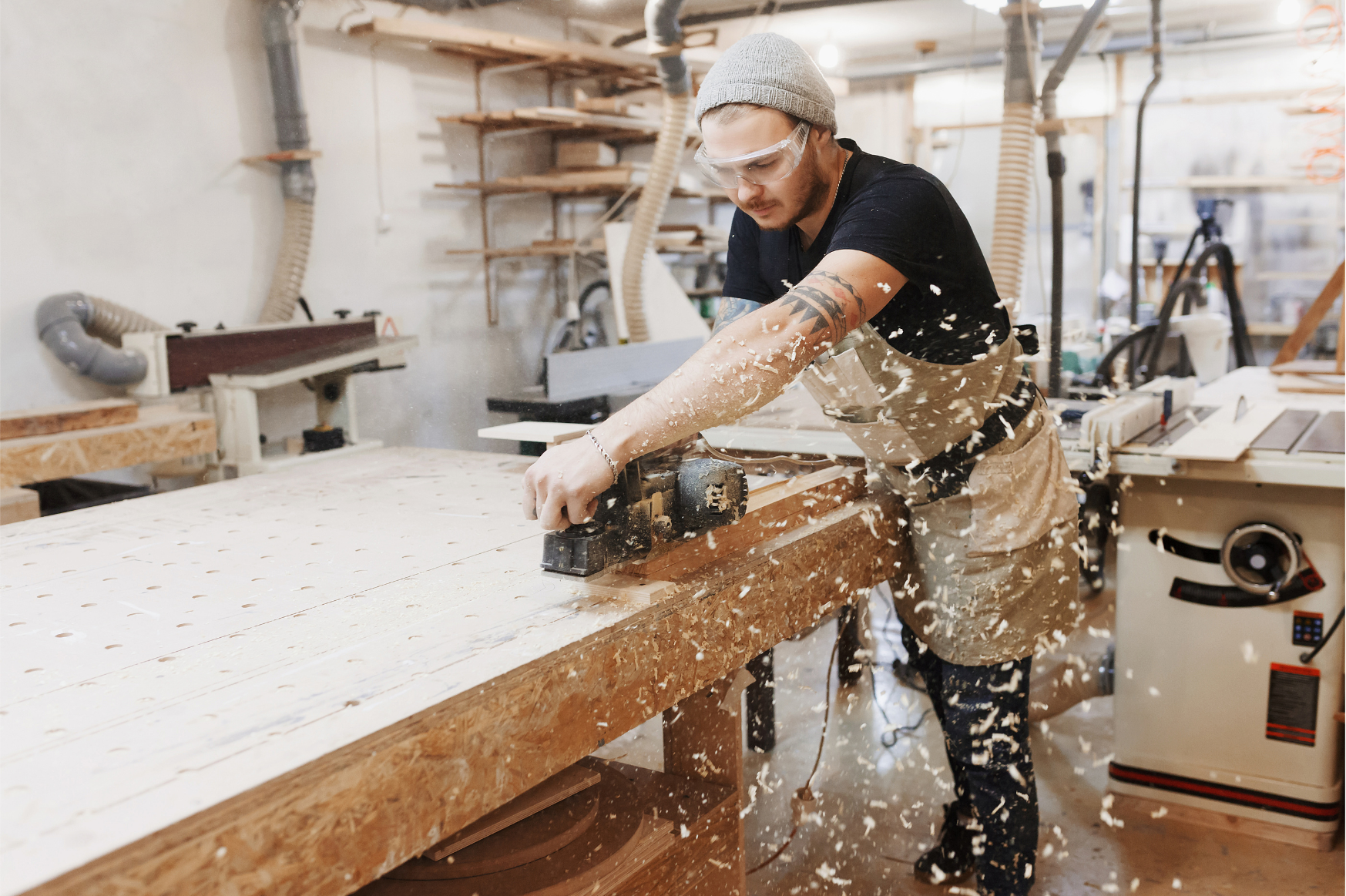 When it comes to the lighting of woodworking plants, assembly halls and workshops, several aspects have to be taken into account at once.<
On the one hand, there are legal requirements that influence the choice of the right luminaires. For example, certain protection factors and minimum illuminance levels must be observed.
But also personal requirements, such as high efficiency or a simple and fast installation option play a role in the selection of suitable products for your business.
Therefore, professional lighting consulting and planning is mandatory to create an efficient working environment. We would like to support you in this process.
We have converted a joinery to efficient LED technology:
Lighting in joineries and woodworking stores is exposed to a high level of dust. Especially fine dust in combination with electronics provides a high risk of explosion. Therefore, all luminaires must have suitable IP protection. Furthermore, excellent photometric values are important so that the joinery lighting is bright enough, but at the same time glare-free.
Continuous line or highbay luminaires are ideal for bright and robust illumination of workshops and workplaces in carpentry. Combined with a lighting control system, your lighting system will operate with maximum efficiency and safety.
Our product advantages at a glance:
Top brands
outstanding quality
highest efficiency
Art.-Nr.: 30134603
IP66-protected 5000K LED light strip set against moisture and dust for cold stores, outdo…
Art.-Nr.: 10170846
47W surface mounted LED waterproof luminaire The surface-mounted LED waterproof lumi…
Art.-Nr.: 6574740
The wide-area LED high bay luminaire TRILUX Ondo T LED 10000-840 ET 03 for suspended moun…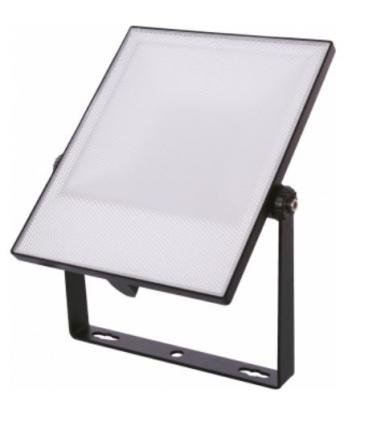 Art.-Nr.: EKFL50-5K-T3
With the Floodlight, EiKO offers an IP65-protected LED spotlight for outdoor lighting wit…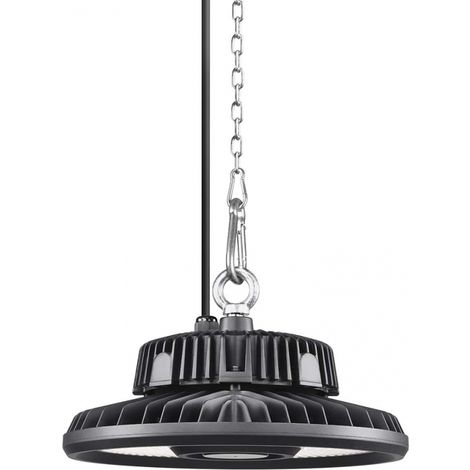 Art.-Nr.: 7630840
The 2380 LED is a highbay luminaire for trade fair and exhibition halls, production facil…
Art.-Nr.: 30134315
Deep-radiating LED light band with 30,000 lm - Complete set, consisting of ready-to-…
Free offer
Light­innovator
Get the most out of your workplace - with the perfect lighting solution! We offer professional and non-binding lighting planning and consulting for almost every application.
With the help of these, we not only make it clear how much light is needed in different places, but also which luminaires are suitable and the best place to install them.
Naturally, we keep the legal requirements in mind and take your personal preferences regarding design and price level into account.
Request your professional lighting calculation now and receive your perfect lighting design - within 24 hours.
Schreinerei Kämpfe was equipped with a robust lighting strip from WASCO and a smart lighting control system from OSRAM.


At Tischlerei Knoche, we have also chosen the popular REDOX continuous row system from WASCO to illuminate the workshops brightly, safely and efficiently.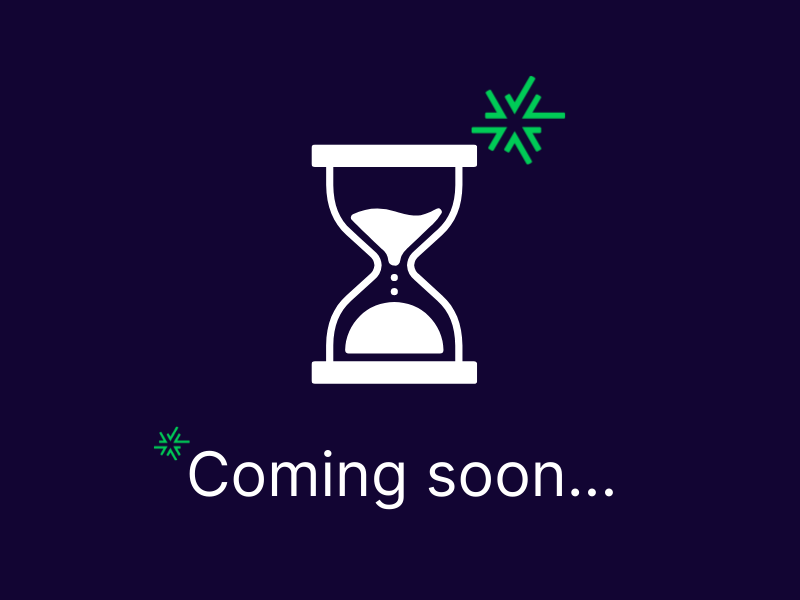 Further references and demonstration projects will follow shortly.
What are the legal requirements for lighting in joineries?
Special legal requirements apply to woodworking stores, which are specified in the European standard DIN EN 12646-1. This relates to illuminance, measured in the unit lux. Different minimum values apply for different activities in the joinery:
Gluing, assembly: 300 lux
Working on machines (sawing, turning, milling, cutting, planing): 500 lux
Sanding, joinery, wood selection, inlay work: 750 lux
Quality control: 1000 lux
Is it worthwhile to rely on LED lighting for joineries?
Modern LED lighting is worthwhile not only because of its energy efficiency. LED lights have a long lifespan, so there are no costs for frequent maintenance or lighting replacement. In addition, LED technology provides the best light. Especially in carpentry shops, excellent color rendering and a suitable color temperature are important to achieve excellent results.
What do I need to consider with carpentry lighting?
Safe and clean work is only possible with reasonable light. The lighting in a carpenter's workshop should therefore have excellent technical lighting data. This includes the right light color, a high color rendering index and sufficient illuminance. In addition, the light must not dazzle or disturb under any circumstances. Otherwise, mistakes or even accidents can quickly occur.
Which luminaires are suitable for use in woodworking stores?
Carpentry and joinery shops should be equipped with sufficiently IP-protected luminaires due to increased dust levels. For larger assembly halls, LED strip lighting systems are suitable for wide-area and uniform illumination.
Highbay luminaires also offer an excellent choice for lighting woodworking shops.
What IP protection do the luminaires in my woodworking shop need?
Since woodworking stores sometimes have the finest dust, we recommend an IP rating of at least IP54 for operating equipment. In this way, the electronics are not damaged and there is no risk of explosion. In addition, luminaires with the appropriate degree of protection are splash-proof and can thus be easily cleaned of dirt and dust.
Is a lighting control system worthwhile for my joinery?
A smart lighting control system provides maximum convenience and energy efficiency in your carpentry shop. With sensor technology, the lighting only switches on when and where it is needed. Controllable via remote control or smartphone, you always have control over your light. This also prevents the lights from being left on accidentally.

Request your free, no-obligation lighting calculation now and discover what's possible in terms of lighting in your woodworking store.