E27 Light Sources
At first glance, modern LED E27 lamps look like conventional incandescent lamps. But this impression is deceptive: unlike the classic incandescent bulb, energy-saving lamp or halogen lamp, LEDs are very economical, durable and flexible. Therefore, it makes sense to replace all old bulbs with contemporary lamps with E27 screw base. Find out now where the term E27 comes from, what modern E27 bulbs can do and which model best suits your application.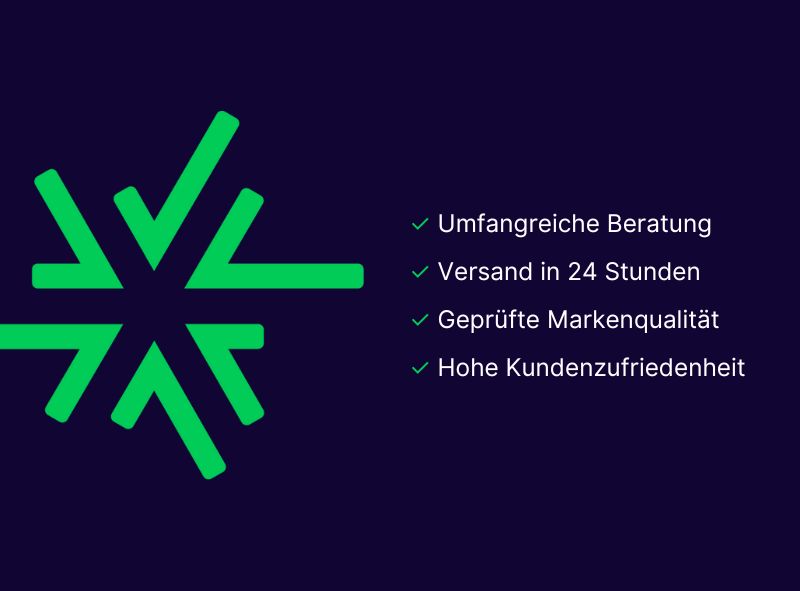 Comprehensive advice & support

Free shipping from 50 € order value
Shipping in 24 hours

thousands of satisfied customers

KATHRIN BRANDT
Employee Purchasing from Troisdorf
Great advice and friendly service. I was helped immediately and competently with any questions. Gladly again.

OMAR NASER
Office Manager from Frankfurt a.M.
Goods are well packaged and arrive safely, which is important to me. My mail was answered immediately.

RAINER SEIDEL
Master carpenter from Wiesbaden
Had to replace a lamp, but it was no longer available. Great advice, found a suitable replacement and delivered it quickly.
E27 - history and designation
The letter "E" refers to the inventor of the incandescent lamp, Thomas Edison. The "27" refers to the diameter of the screw thread - 27 millimeters.
In October 1879, Edison succeeded for the first time in causing the tungsten wire inside the glass bulb to glow by means of electrical energy. After Edison acquired a patent for his development, the light bulb, which initially had a service life of only 40 hours, was optimized.
Lampshades were also developed to enhance the naked appearance of the lamp. Both - illuminant and luminaire - are constantly being improved and developed to this day.
And so efficient E27 LED light bulbs are now increasingly replacing conventional incandescent bulbs or energy-saving lamps. The light is generated by light-emitting diodes instead of filament or mercury. The power classes of E27 LEDs range from one to 200 watts.
Which LED bulbs with E27 base are available?
E27 LED bulbs are now offered in all kinds of varieties, shapes and technologies. The best known and most popular is still the bulb shape.
You can find the following shapes of E27 LED bulbs:
in bulb form: resembles the classic incandescent bulb and thus offers the excellent replacement for many conventional lamps
in globe shape: large, roundish design. Due to the size, you should check if the bulb is suitable for your light fixture before you buy it
in rod or tube shape: thin, elongated design that looks stylish even without a lampshade
in drop or sphere shape: especially compact and therefore the ideal choice for small indoor or outdoor luminaires
Thanks to modern LED technology, all these E27 LEDs offer even more flexibility compared to the good old incandescent bulb. Many bulbs are dimmable, offer variance in color temperature or light color, and are even smart and easily controllable.

Features of modern E27 LED bulbs
In addition to great choice in terms of shape, many E27 bulbs offer other practical advantages and features due to modern LED technology. In the past, it was also possible to dim lamps, but the choice of color temperature or light color usually had to be specified in advance.
E27 LED bulbs come with the simplest dimmability as an option. The brightness can be freely selected at any time depending on the mood or application. Whether your new lamp is dimmable, you can find out in the technical data sheet or in the product description.
In addition, many lamps with E27 base offer the possibility to flexibly adjust the color temperature from warm white to cool white. In addition, there are models that even produce changing colored light.
Retrofit E27 bulbs
You are looking for LED lamps that are simply screwed into the socket of your favorite lamp or that spread a touch of nostalgia? Then you can find suitable retrofit models in our online store, which you simply screw into your E27 socket. Visually, they are hardly distinguishable from the popular incandescent bulbs. Even a filament is visible. So they are a visual highlight even without a luminaire.
At the same time, the modern filament lamps are efficient, long-lasting and offer free choice in terms of technical features such as power, brightness or color temperature.
Smart E27 lamps
Smart E27 lamps offer a particularly practical solution for any application. Simply screwed into the socket, they can be easily controlled via app, remote control or voice and, depending on the model and programming, integrate into your existing smart home system. In addition, smart E27 bulbs can be easily networked with other lamps and lights in the house.
This way, you can easily make your old light fixture with matching E27 socket smart and flexible without much prior knowledge and benefit from convenience and variety in your application.
Buy E27 bulbs at watt24
In our store you will find a wide selection of different bulbs with E27 base from well-known manufacturers such as Philips, Ledvance, Osram, Farluma, Narva and many more.
If you have any questions about the product you are looking for or can't find what you are looking for, our lighting experts will be happy to help you.