Philips Xitanium
Philipx Xitanium LED drivers are available in many different variations in terms of wattage. We also carry products that are dimmable and/or designed for specific lamps. All drivers have a protection level of IP20 in common.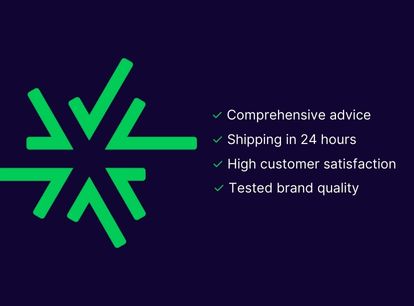 Comprehensive advice & support

over 10,000 articles in the shop
Shipping in 24 hours

thousands of satisfied customers

KATHRIN BRANDT
Employee Purchasing from Troisdorf
Great advice and friendly service. I was helped immediately and competently with any questions. Gladly again.

OMAR NASER
Office Manager from Frankfurt a.M.
Goods are well packaged and arrive safely, which is important to me. My mail was answered immediately.

RAINER SEIDEL
Master carpenter from Wiesbaden
Had to replace a lamp, but the same was no longer available. Great advice, found a suitable replacement and delivered it quickly.
Light expert info
Xitanium from Philips - LED drivers for all applications
Xitanium drivers are designed for maximum performance, reliability and configuration options, providing an efficient way to drive LED modules for general lighting applications. Application-oriented control windows provide the flexibility needed to ensure stable light output and high light quality.
Thanks to adjustable output current, Xitanium LED drivers have high variability in luminaire design and are compatible with LED systems from a wide range of manufacturers. Many models are also suitable for use in industrial applications due to their robustness. You benefit from high efficiency and long life, reducing power and maintenance costs.
Xitanium - advantages & features
Energy savings through high efficiency (and multiple dimming)
Low maintenance costs
Long lifetime
Simple design
High overvoltage protection
Fully programmable
Multiple control interfaces
Input voltage range: 220-240 V
Xitanium - different versions
15 Watt
20 Watt
25 watt
36 watt
40 watt
44 watt
75 watt