E14 Light Sources
The narrow socket: The E14 base and the corresponding E14 socket are, along with the E27 variant, among the standard bases for illuminants in Germany. Accordingly, the selection of different illuminants with E14 screw thread is large. They are used in a wide variety of small lamps and chandeliers. Learn everything you need to know about E14 bulbs: Read more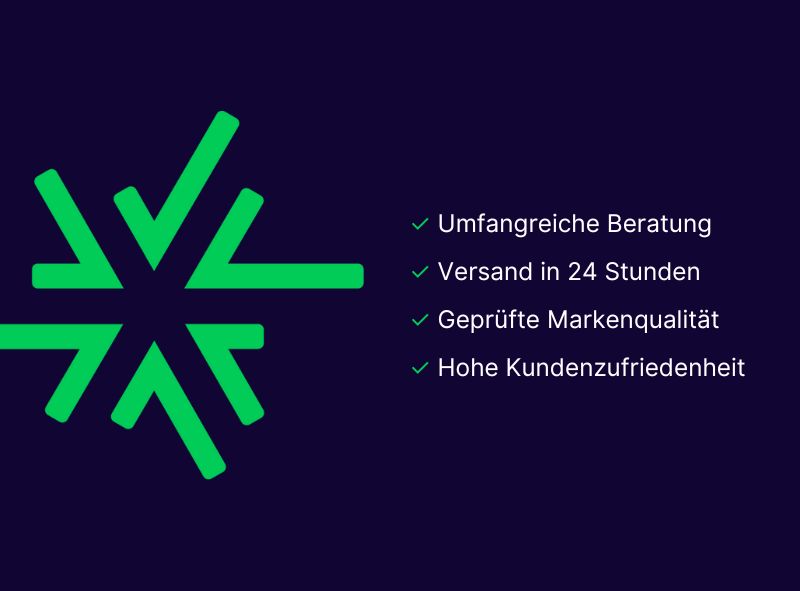 Comprehensive advice & support

Free shipping from 50 € order value
Shipping in 24 hours

thousands of satisfied customers

KATHRIN BRANDT
Employee Purchasing from Troisdorf
Great advice and friendly service. I was helped immediately and competently with any questions. Gladly again.

OMAR NASER
Office Manager from Frankfurt a.M.
Goods are well packaged and arrive safely, which is important to me. My mail was answered immediately.

RAINER SEIDEL
Master carpenter from Wiesbaden
Had to replace a lamp, but it was no longer available. Great advice, found a suitable replacement and delivered it quickly.
Two types of lamp threads are particularly common in this country: E27 and E14. E14 describes the narrower screw base. Bulbs with E14 bases are mainly used in smaller, filigree luminaires. Since E14 is a standard base, you will find countless different versions of suitable lamps for your E14 socket.
By the way, the letter "E" stands neither for "energy" nor for "electric". It simply refers to the inventor of the light bulb: Thomas Edison. The "14" describes the diameter of the lamp base: 14 millimeters. However, only rounded up, because strictly speaking, the diameter ranges between 13.6 and 13.9 mm.
Use and designs of E14 lamps
A bulb with E14 thread requires a corresponding E14 socket at the respective light fixture. Due to the popularity, you can find all types of lamps with the small base:
E14 incandescent lamps
E14 halogen lamps
E14 energy saving lamps
E14 fluorescent lamps
E14 LEDs
Advantages of E14 LEDs
LED is on the rise - and not without reason. Of all the technologies, LEDs are the most economical and durable option. The somewhat higher purchase costs are amortized very quickly thanks to the high energy efficiency and long shelf life.
So, a conversion to E14 LEDs is worth it. Thanks to the many different shapes and the interesting features, you are sure to find your suitable LED replacement.
Typical shapes of E14 bulbs
By far the most common shape of E14 LED is the candle shape. This shape is comparatively thin and tapers towards the front, which is why it can be a decorative element in itself. In this design, all power ranges from 1 watt to 7 watts are covered.
Also widespread is the spherical or teardrop shape, which strongly resemble a conventional light bulb. In some models, the LEDs are arranged in such a way that they trace the course of a filament of a classic light bulb and thus look very similar to them.
Finally, the reflector design should also be mentioned. In these models, a reflector mirror is mounted in the housing, which means that the light emitted is not scattered as much in the room. On the other hand, reflectors allow the light cone to be positioned precisely.
Features of modern E14 LED bulbs
LED bulbs are at the highest level of technological development. So bring a lot of practical features:
Dimmability: In the days of the good old incandescent bulb, everything was a little easier. If you had a dimmer, you could dim or brighten the bulb as you wished. With LED lamps, however, this is not always possible. However, you don't have to buy on the off chance, because whether a lamp is dimmable or not can be seen on the packaging or in the product description.
Color temperature: While in the past the choice regarding the light color had to be determined in advance, many modern E14 LEDs can be easily dimmed from warm white to cool white or daylight white. Multicolour E14 LEDs even create any color you want - to suit your purpose and mood.
Retrofit E14 LED
You want to reduce your power consumption but don't want to give up your old favorite lamp? No problem with E14 Retrofit. You simply screw them into your candle socket. Thanks to the visible filament, especially the candle lamps look great.
In addition, many of these filament lamps have other practical features, such as flexibility in brightness (lumens) or color temperature (Kelvin).
Smart E14 lamps
Dimming, color changing and fascinating lighting effects at the touch of a button are possible with smart E14 lamps. Suitable models can be easily integrated into your existing smart home system and controlled via app, remote control or voice command.
This means that nothing stands in the way of maximum comfort and safety when it comes to lighting in and around your home.
Buy E14 bulbs at watt24
In our online store you will find a huge selection of different E14 bulbs. In our assortment we only have branded products of well-known manufacturers like Osram, Ledvance, Narva and many more.
If you have any questions or can't find what you are looking for, our lighting experts will be happy to help you.