Metal halide lamps
As a further development of the mercury lamp, metal halide lamps belong to the group of high-pressure gas discharge lamps. Compared with their "relatives", metal halide lamps score with a wide spectrum of color temperature, excellent colour rendering and high luminous efficacy. Added to this are the affordable purchase costs. This makes them an efficient and popular light source.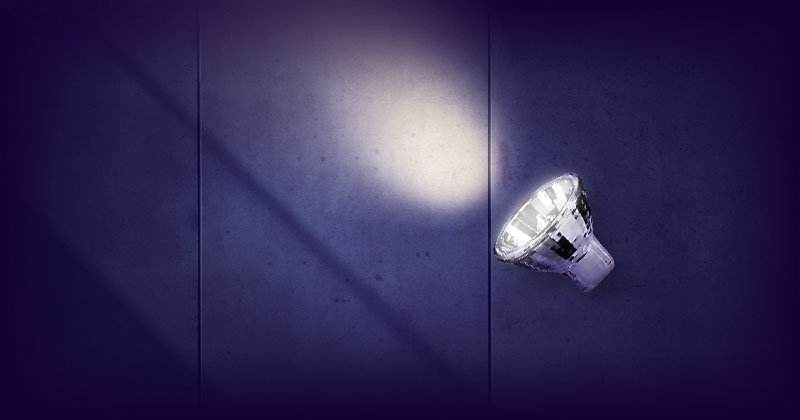 Art.-Nr.: 928183305125
Single-ended, very high-efficiency, long-life Ceramic Metal Halide discharge lamp produci…
Comprehensive advice & support

over 10,000 articles in the shop
Shipping in 24 hours

thousands of satisfied customers

KATHRIN BRANDT
Employee Purchasing from Troisdorf
Great advice and friendly service. I was helped immediately and competently with any questions. Gladly again.

OMAR NASER
Office Manager from Frankfurt a.M.
Goods are well packaged and arrive safely, which is important to me. My mail was answered immediately.

RAINER SEIDEL
Master carpenter from Wiesbaden
Had to replace a lamp, but the same was no longer available. Great advice, found a suitable replacement and delivered it quickly.
Applications of metal halide lamps
The lamps create conditions similar to daylight with low heat loss. This makes them ideal for various applications. Since metal halide lamps generally require some lead time to achieve full light generation but then provide brilliant white light, they are often used in areas where longer operating times and ideal lighting conditions are required. This applies to exhibitions or shops as well as certain businesses. Their excellent colour rendition even makes them popular in the film business. In addition, metal halide lamps are used in "biological" lighting because of their light properties. This applies to aquariums, terrariums and plant lighting.
Metal halide lamps and ballasts
As with all gas discharge lamps, operation without ballast does not work. The current must be limited to a constant value to ensure that the lamp can be operated without damage. We recommend electronic ballasts, which are the fastest and most gentle way of raising the lamp, thus considerably extending its life. In addition, they provide flicker-free light and all this with the best efficiency. Above all, flicker-free operation is extremely advantageous for use in offices, surgeries or similar businesses.
Tip: some ECGs even allow the lamps to be dimmed.