We converted the indoor riding arena of Pferdefreunde Steinfurt in Münsterland to modern LED technology. The riding school excels in curative riding, so it was close to our hearts to support the facility with new, safe lighting. After all, converting to LED lights has a lot of advantages: the energy efficiency of LED lights, for example, is significantly higher than that of conventional light sources. Thus, the new system usually pays for itself in just a few years. But not only that: the quality of light as well as the brightness is significantly better with modern lighting, so that the safety and well-being of horse and rider are increased. For the indoor riding arena of Pferdefreunde Steinfurt, we used the Wasco continuous row lighting system. It scores with bright, even and above all flicker-free illumination.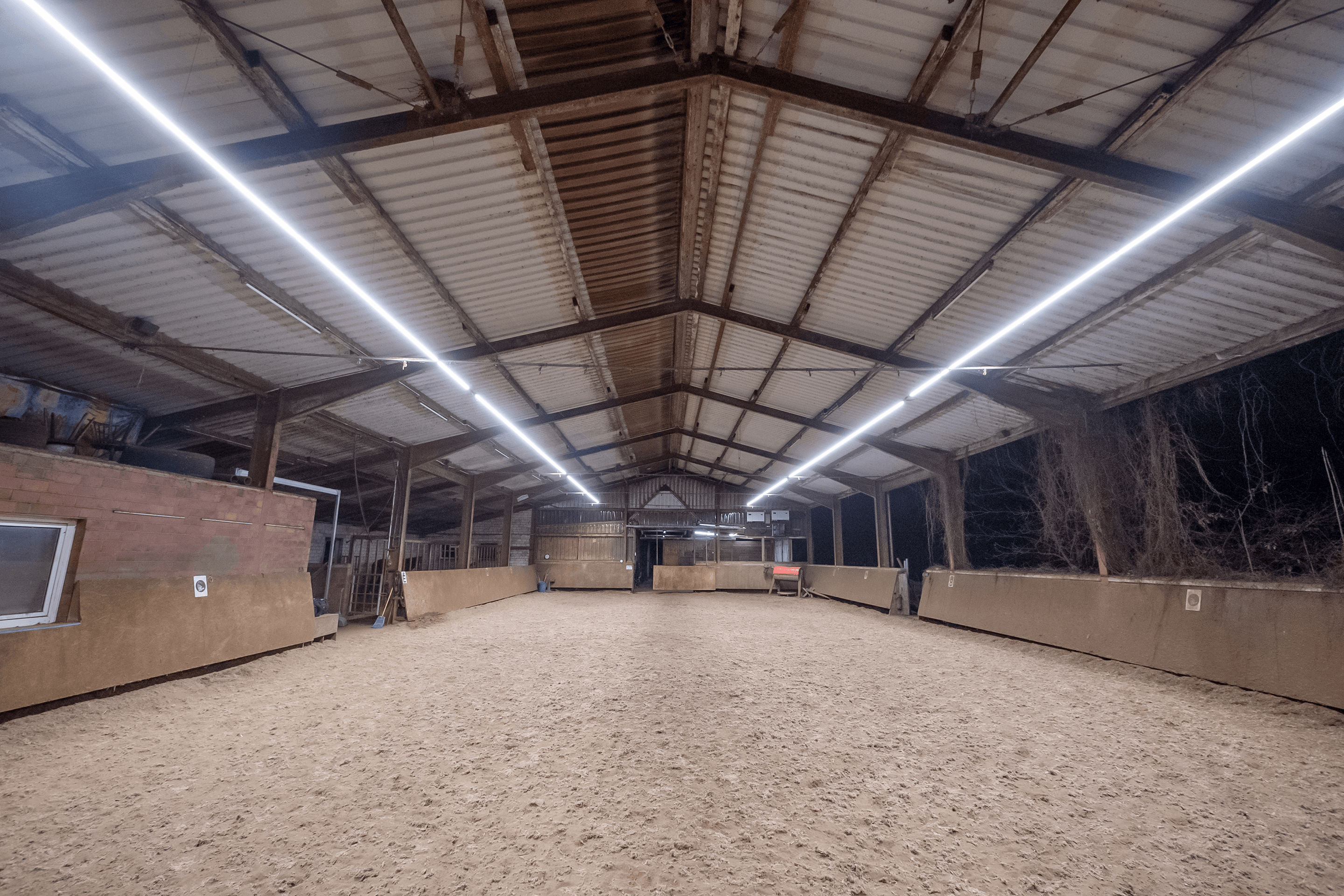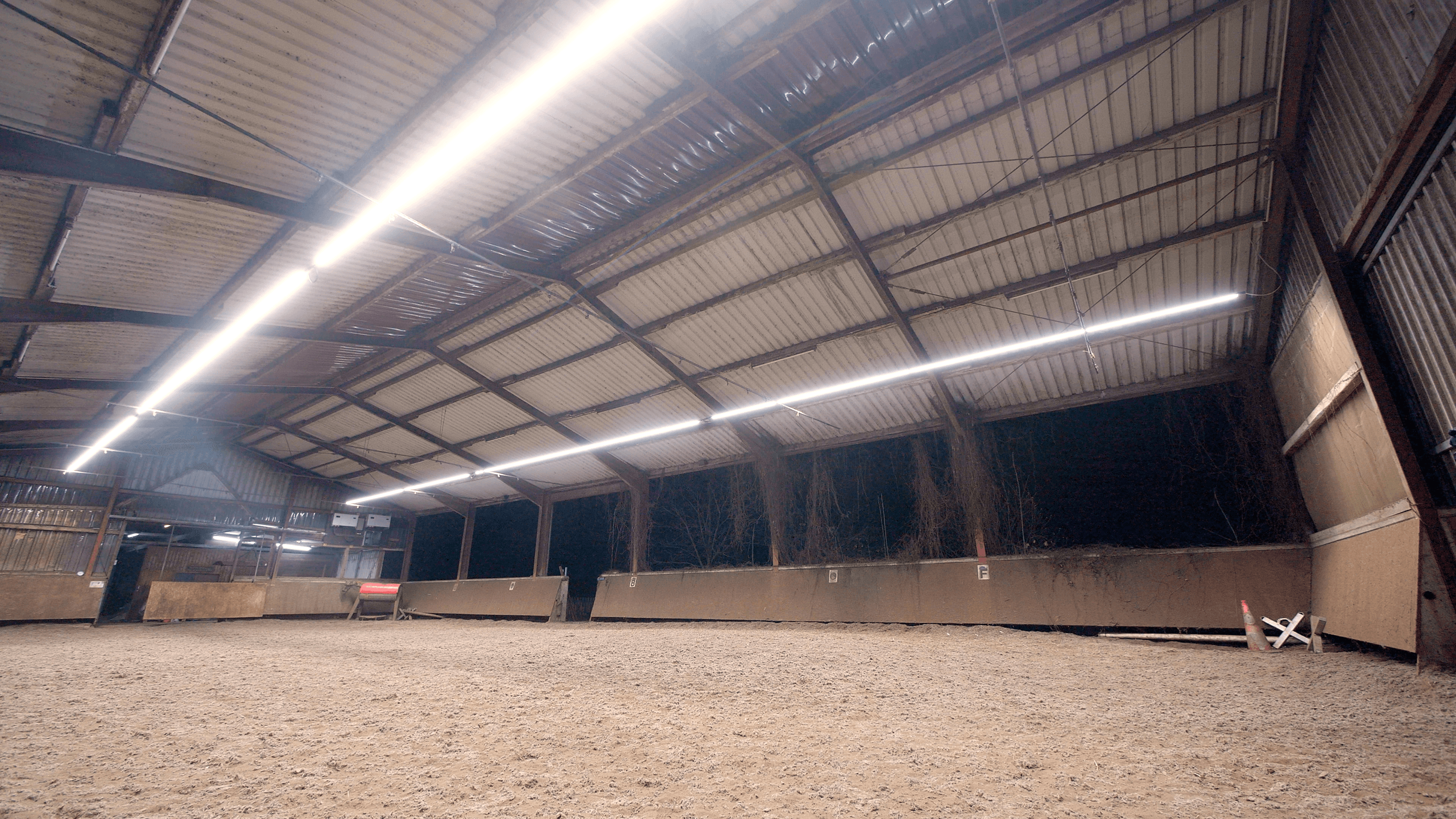 Free offer
Light­innovator
Get the most out of your workplace - with the perfect lighting solution! We offer professional and non-binding lighting planning and consulting for almost every application.
With the help of these, we not only make it clear how much light is needed in different places, but also which luminaires are suitable and the best place to install them.
Naturally, we keep the legal requirements in mind and take your personal preferences regarding design and price level into account.
Request your professional lighting calculation now and receive your perfect lighting design - within 24 hours.