The difference between lamp and luminaire easily explained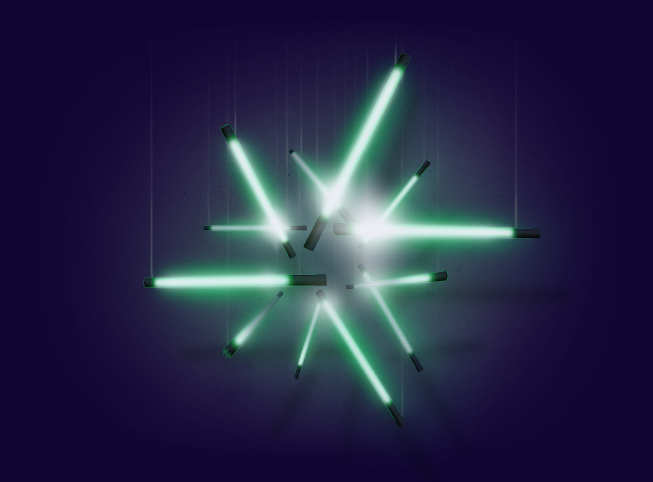 The difference between a lamp and a luminaire is not clear to many people. In common parlance, they sometimes use the terms synonymously. Although interlocutors know what you mean, confusion can lead to problems. This happens, for example, when you order lamps online. If you receive a selection of light sources instead, the confusion is great.
To prevent this from happening, we'll explain the differences between "lamp", "luminaire" and "illuminant".
Simple mnemonic bridges help to correctly assign the terms in the future.
Lamp or luminaire - what's the difference?
Especially with the term "lamp" the danger of confusion shows up high. Colloquially you use the word as a synonym for "luminaire". A lamp is a component of a luminaire. In technical language, the term refers to the actual light source. To help you remember the meaning, a simple mnemonic will help you. The incandescent lamp, colloquially known as a light bulb, already has the word "lamp" in its name.
In contrast, a luminaire is the construction around the light source. It is made up of various components:
Fixture
reflector
as well as shade or glass cover.
In the case of luminaires, several types differ. Examples consist in wall luminaires or ceiling luminaires. Likewise, the bedside lamp known in common parlance is, according to the correct definition, a bedside lamp. The difference between lamp and luminaire has been clarified. However, another question arises:
What is the illuminant?
The illuminant, the light source, is located in the luminaire. The incandescent lamp, which was mainly used in the past, belongs to this category. Since the ban on incandescent lamps on September 1, 2009, energy-saving light sources became widespread. The lighting technology LED increasingly prevailed. For these, the word "lamp" is too general.
To specify the lighting technology used, the term illuminant in combination with the respective technology is suitable. So that your lamp gives light, you equip it for example with a halogen bulb or LED bulb. When searching for the appropriate socket, you can use the description "LED bulb E27".
Based on the definition, it would be possible to use lamp and illuminant as synonyms. In general usage, this has not yet been accepted.
The majority of people use the terms lamp and luminaire synonymously. Misunderstandings rarely arise because the terms became established colloquially.
In the past, luminaire and lamp meant the same thing. Oil-powered lamps provided a comfortable light. They therefore functioned as luminaires at the same time. Likewise, the incandescent lamp is partly to blame for the frequent confusion.
Although it is the illuminant, many use the term for the entire construction of lighting.
You can avoid the mistake with another simple mnemonic. Remember that the modern luminaire illuminates a room. In contrast, there is no way to "light up" a room.
In some cases, lighting specialists also use the terms colloquially. If you would like to use the terms correctly in the future, hopefully our explanation will shed some light on it for you. 💡