Your advantages of light optimization
Why you should upgrade
your application
Save energy
High quality LED lighting is very energy efficient and durable. Electricity costs and effort will be noticeably reduced.
Light quality
LED delivers outstanding light quality and flexibility. No annoying flickering and that with the best, freely selectable light values.
Eco-friendly
The better energy balance protects the environment and resources. In addition, old LEDs can be recycled for the most part.
RoHS Directive
The 2023 ban on fluorescent lamps makes conversion to modern LED technology unavoidable.
Many paths to the goal
We help you find the best renovation solution
for your business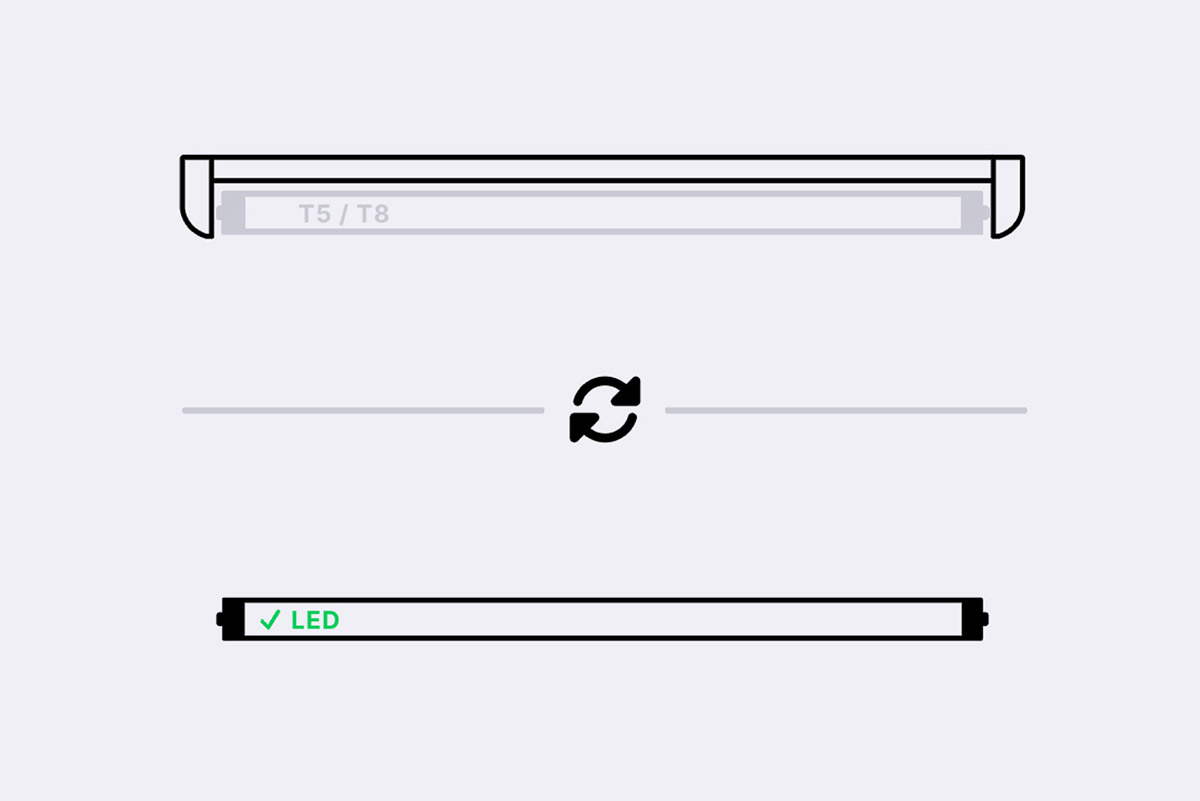 Refurbish existing lighting system
Convert with LED-retrofit
In most cases, the existing lighting system can be easily converted to LED by means of retrofit. When choosing the right components, ballast (ECG, VVG, KVG) or the existing AC wiring play a role. Our lighting experts will help you find the right solution!
Luminaire in luminaire
New electrical system with LED-Retrofit
If direct replacement is not possible or the luminaire is in need of refurbishment, it can be converted to LED using the innovative Magnetic Batten. We will be happy to advise you on this lighting refurbishment option.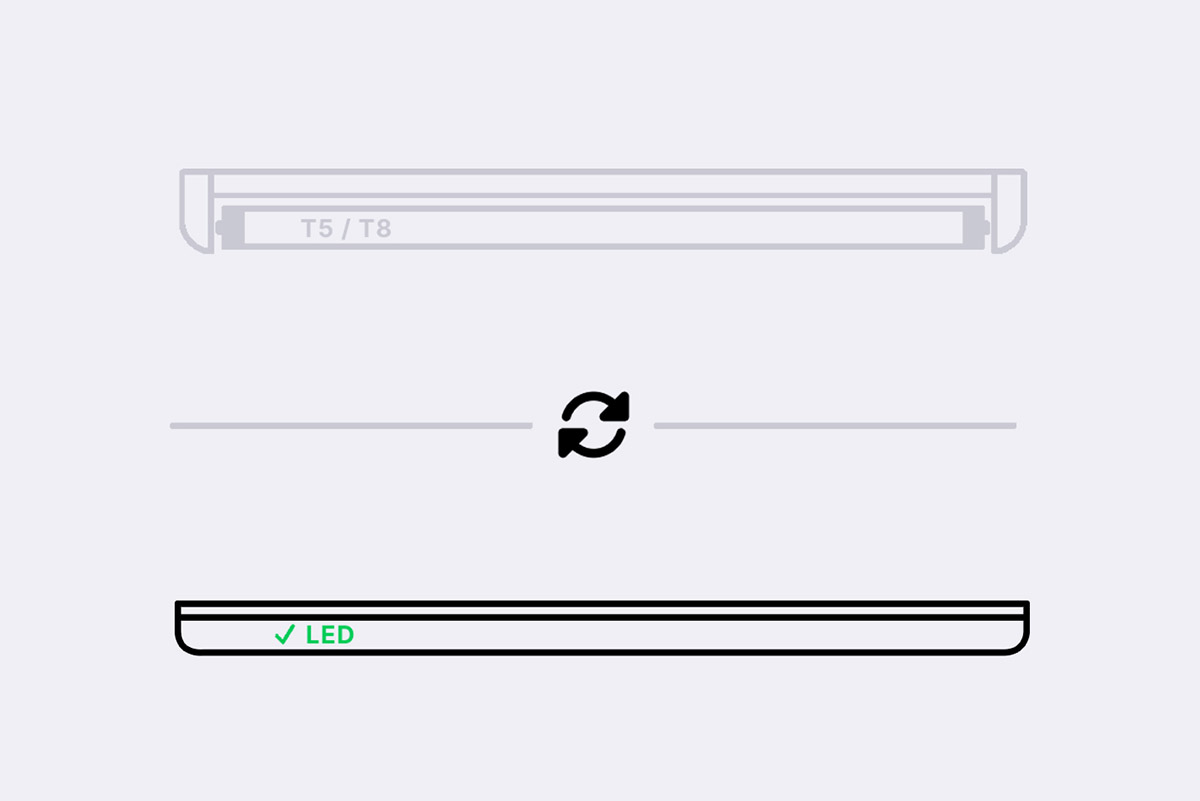 All-around
New LED lighting system
In some cases, it is worth replacing the entire lighting system. New LED lights are visually modern and often score with innovative features. Our lighting experts can help you with this option as well.
Expert tip
Unfortunately, there is no universal refurbishment solution. We will help you find the best variant for the LED conversion of your application. Simply fill out the form and together we will find the best way to an efficient and long-lasting LED lighting system.
Your time
is valuable.
You have everything for your light optimization but it remains a time expenditure, which you can use better elsewhere?
| | |
| --- | --- |
| | tailored to your business |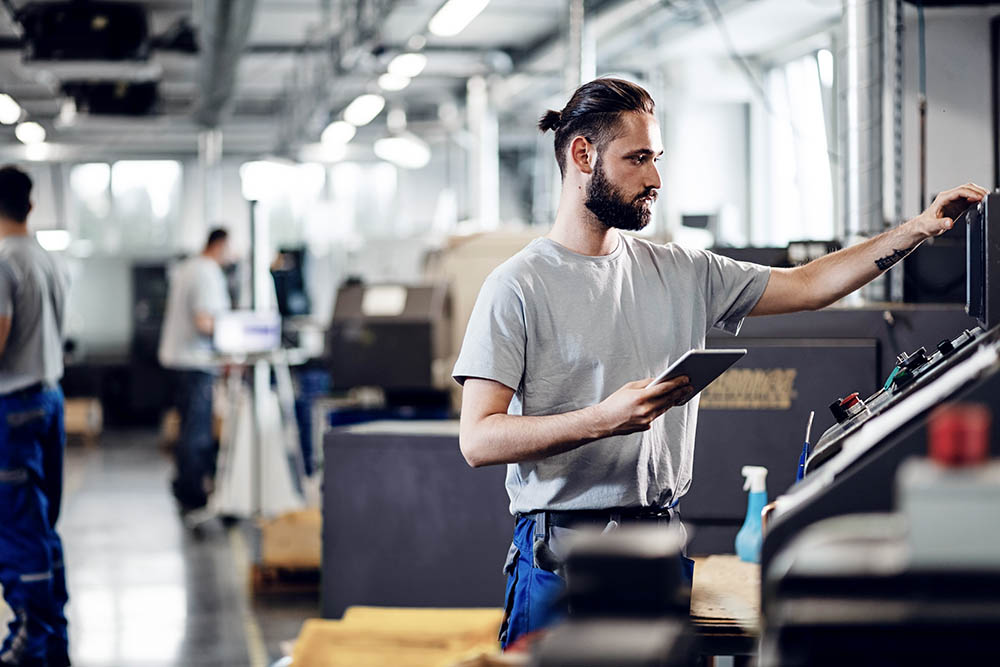 ★★★★★
"WATT24 provided me with competent advice for my renovation and even found me an electrician for installation"
- Karl Schröder, Bremen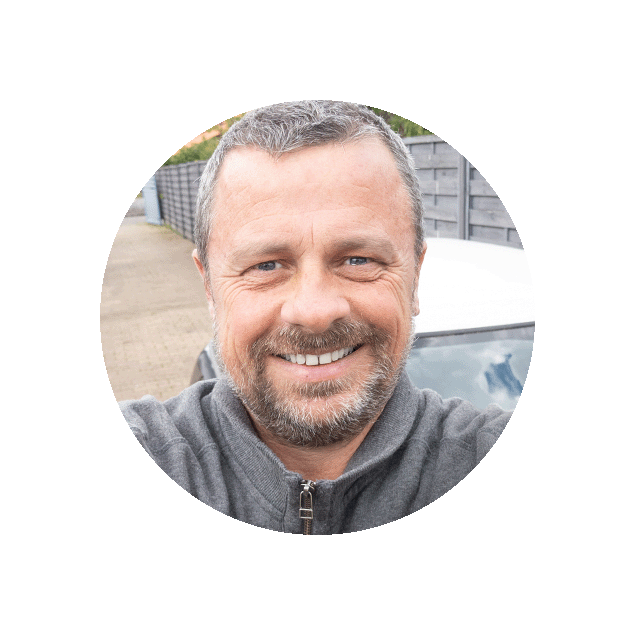 Why searching for so long?
Concentrate on your business,
your lighting expert plans the optimal
refurbishment solution for you.
So simple.
ideal, individual LED solution
product recommendations
standard-copmliant lighting
personal ideas
Why should companies upgrade to LED?
LED-Beleuchtung bringt viele Vorteile mit sich. Unternehmen können mit LED die bisherigen Energie- und Instandhaltungskosten deutlich senken, sodass sich die Kosten der Sanierung schnell amortisieren. Außerdem profitieren Anwendungen mit LED-Beleuchtungssystemen von exzellenter Lichtqualität. Nicht zuletzt werden mit hochwertigem LED-Licht das Wohlbefinden und die Produktivität der Mitarbeiter gesteigert.
Who should upgrade to LED lighting?
In principle, refurbishing existing, outdated lighting systems is always worthwhile. LED retrofitting is particularly profitable for companies that:
operate luminaires with old light sources (halogen / HQL / T5 / T8 / compact fluorescent lamp)
have applications with long lighting times (>8h)
operate high-maintenance lighting systems with a short service life
have little daylight incidence
Is the existing lighting system suitable for LED conversion?
Most lights can be easily converted to LED. LED retrofits offer the easiest replacement for your conventional lighting system. However, when replacing, you need to pay attention to the type of control gear: while CCG and CCG usually allow for a simple replacement of the tube and starter, the ECG usually requires rewiring.
Furthermore, the lighting can be renewed by means of a new electrical device. In this case, the old luminaire body is retained and a new, efficient LED luminaire is placed in it.
Finally, there is the possibility of converting the entire lighting system to LED. We will be happy to advise you in choosing the perfect renovation solution for you.
LED conversion or new lighting system?
The decision as to whether the lighting system is merely retrofitted or completely renewed is highly individual and depends on the desired objectives. Energy savings are already achieved when the old luminaires are retrofitted. In addition, this option is the most cost-effective. However, if you want to improve the illumination of your facility or if your old luminaires are already getting on in years, we recommend the complete renewal of the lighting system.
We will be happy to help you choose the right sawing method for your application.