LED continuous row lighting was installed in the company's new production hall. This scores not only with the highest efficiency and durability. The continuous row can be switched individually and thus provides flexible lighting conditions for different activities.
The homogeneous and shadow-free illumination of the workshop enables precise and concentrated work and perfect quality control of the injection molded articles produced.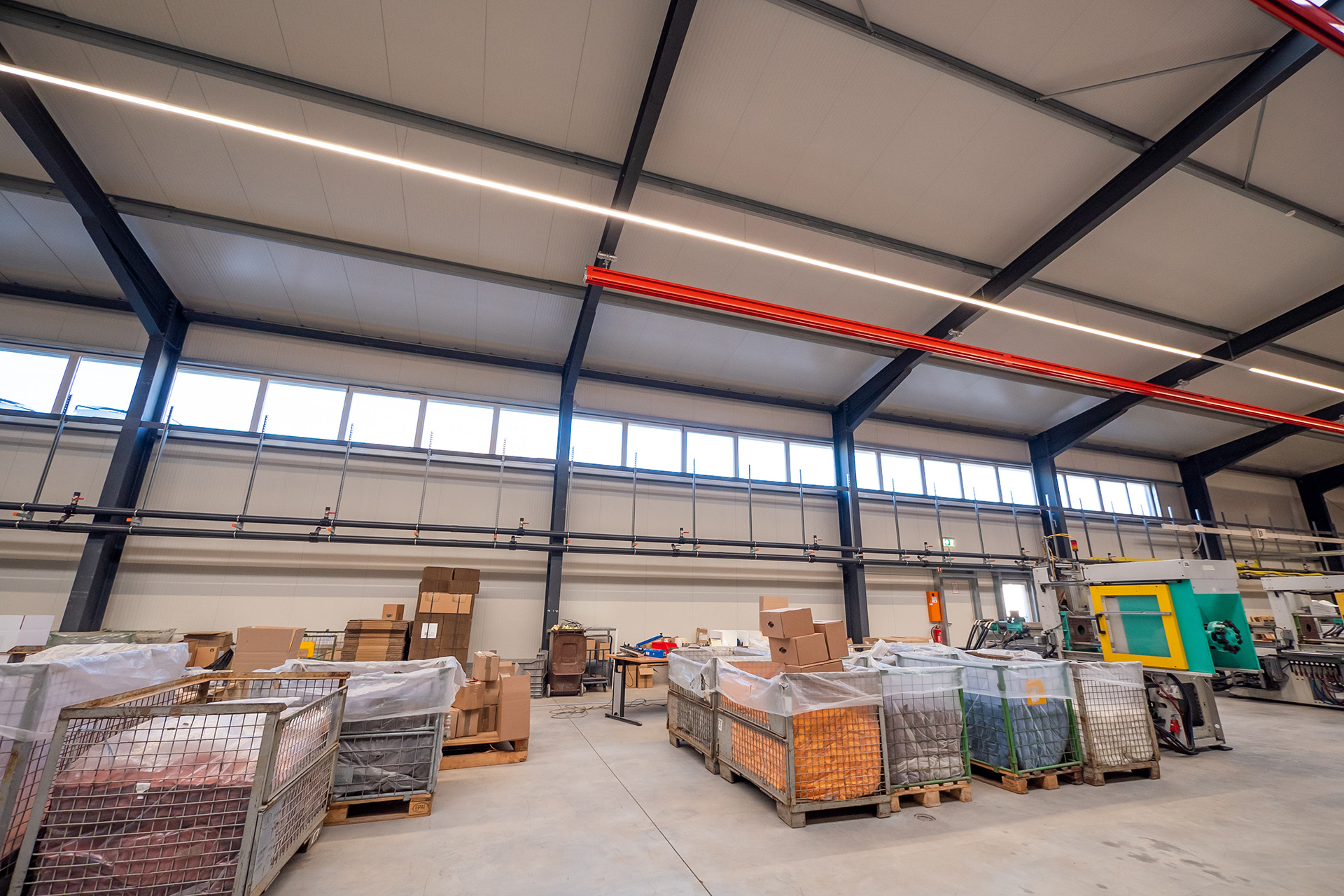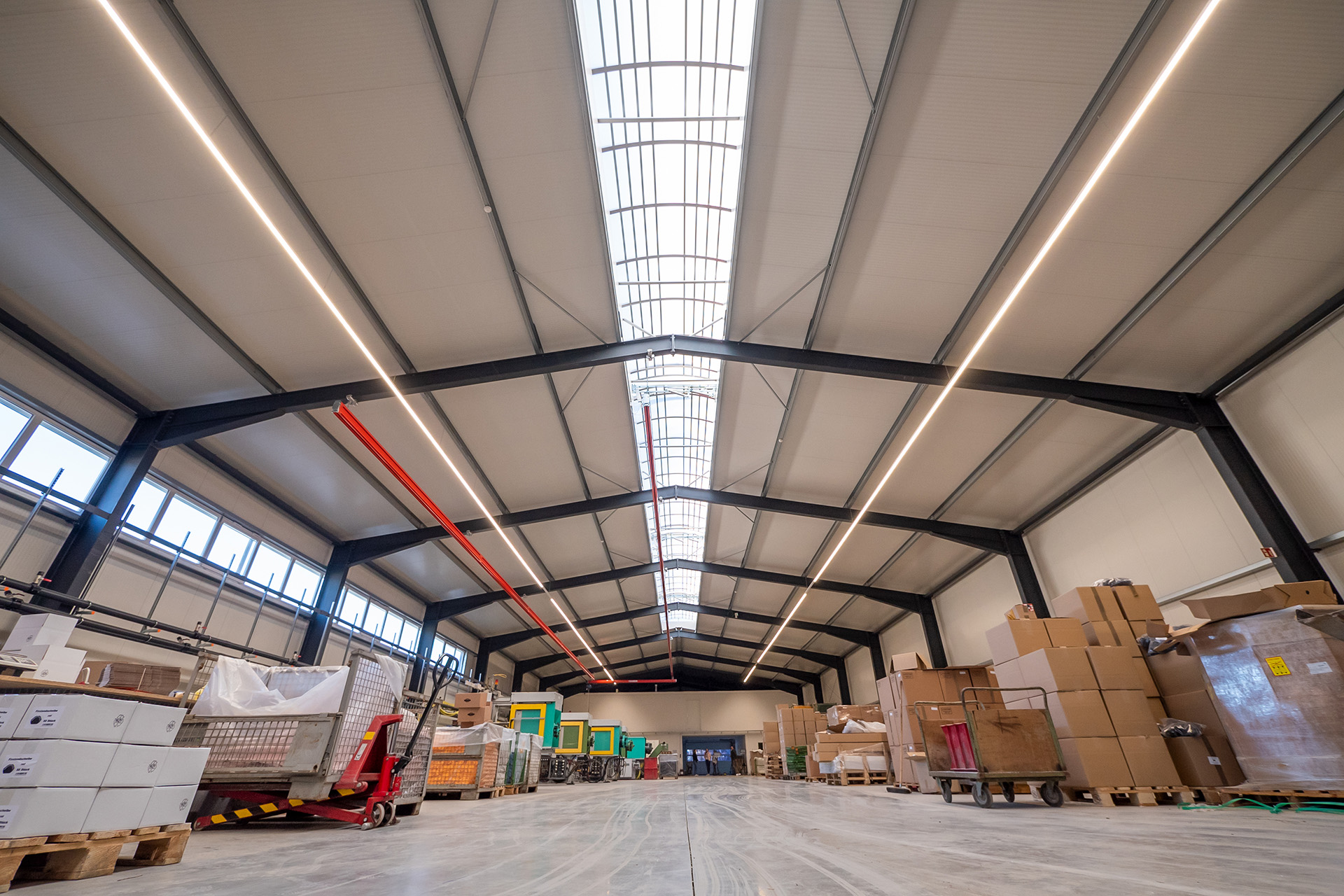 In the company's offices and training rooms, LED WELOOM panels with adjustable rated luminous flux, a high CRI and natural color rendering ensure a perfectly illuminated working environment.
The modern panels blend unobtrusively into the spatial concept of the new building. Concentrated working, teaching and learning in the office and training complex is ideally supported by optimal lighting conditions.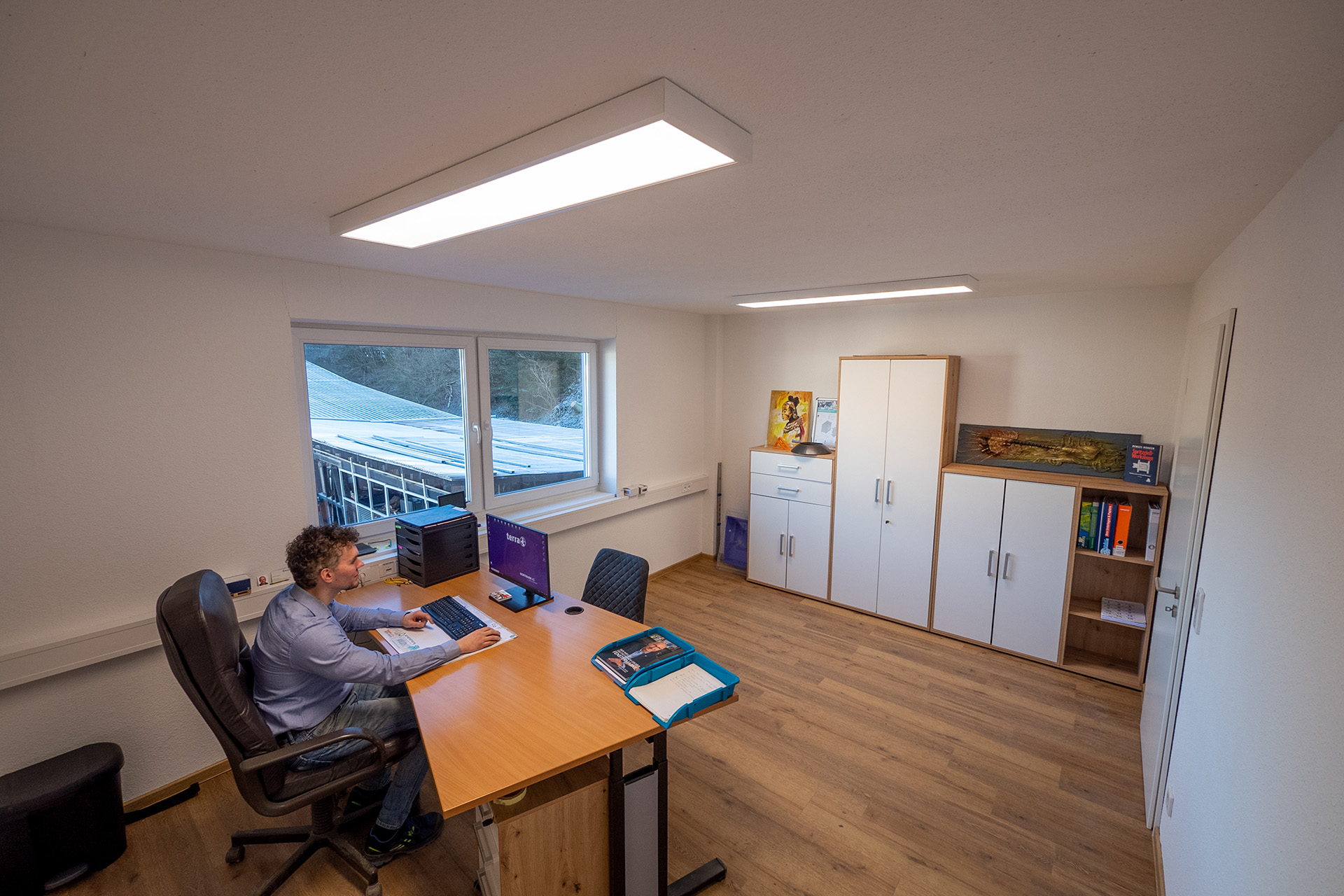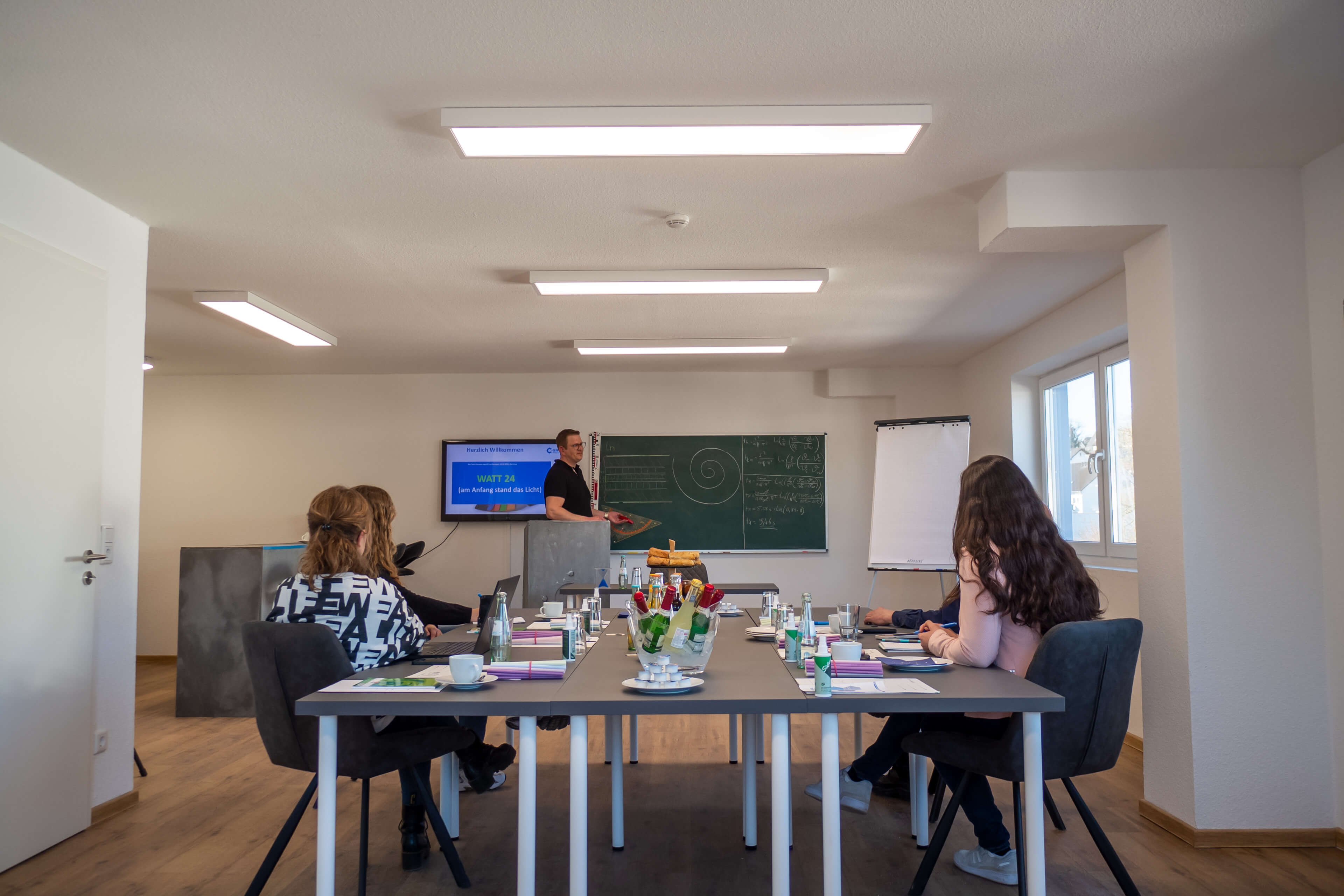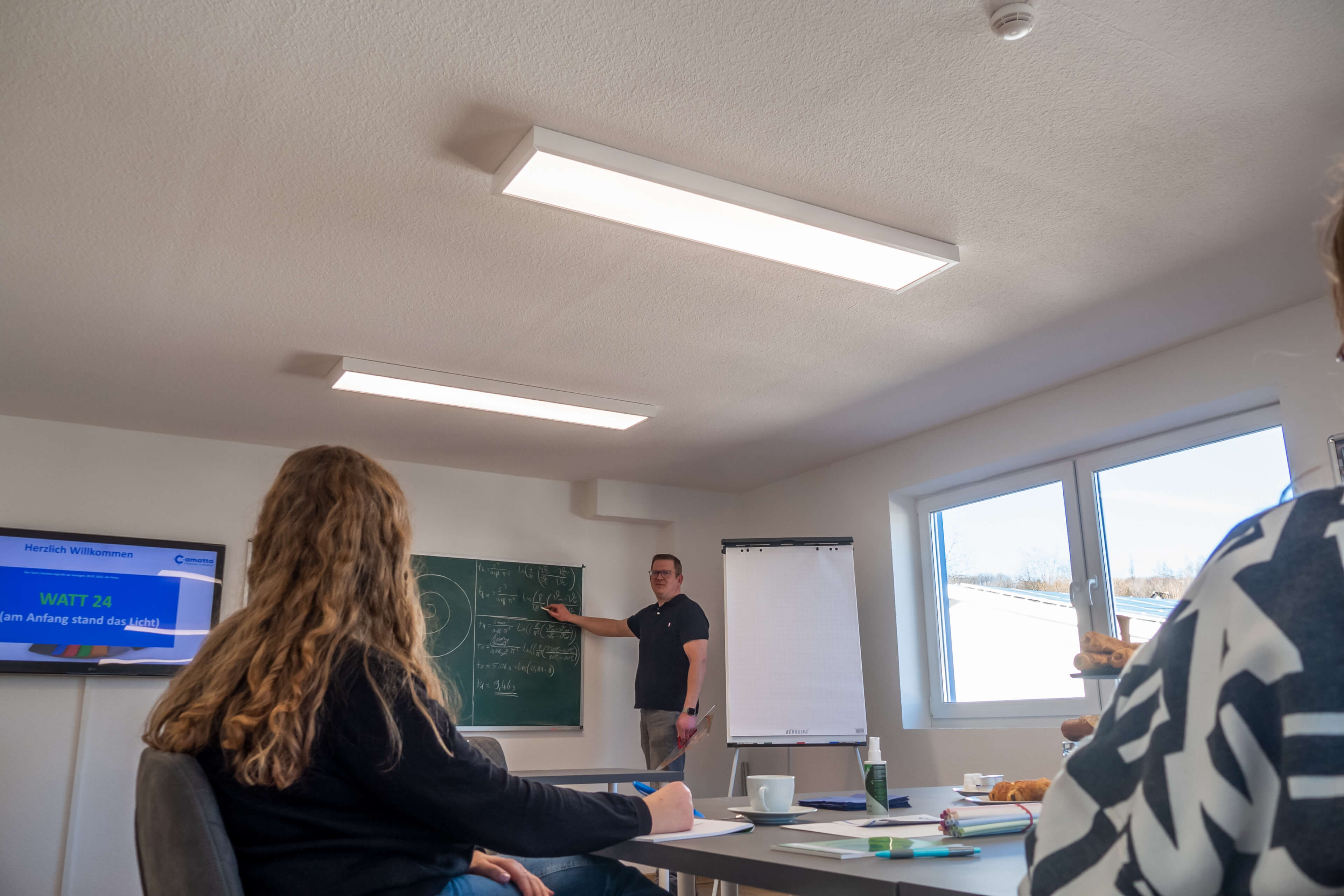 LED BulkHeads from WELOOM provide pleasant and bright light in passageways so that employees can get from A to B safely.
The integrated sensor technology creates additional efficiency and eliminates the need to search for the light switch. The lighting only switches on when and where it is needed.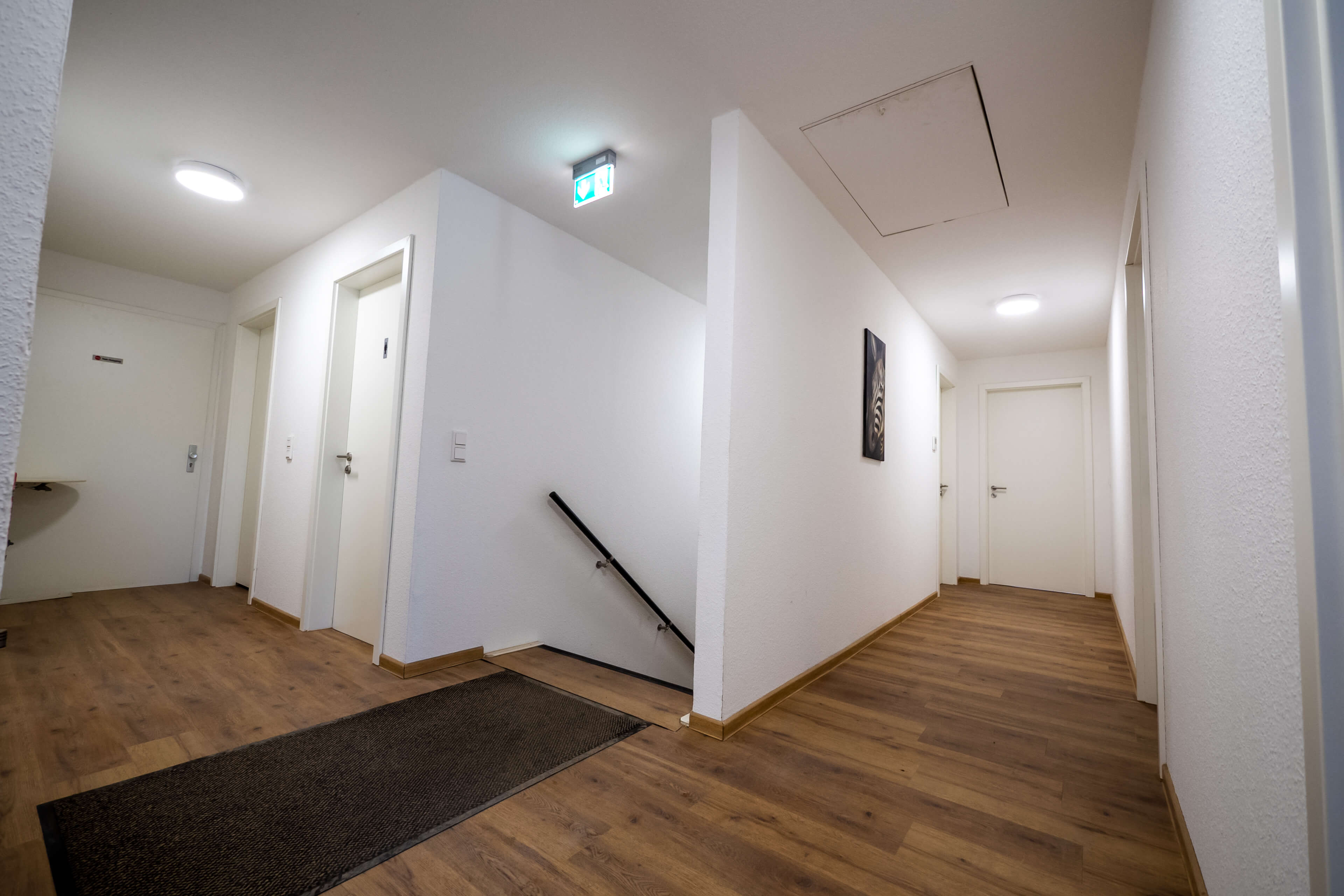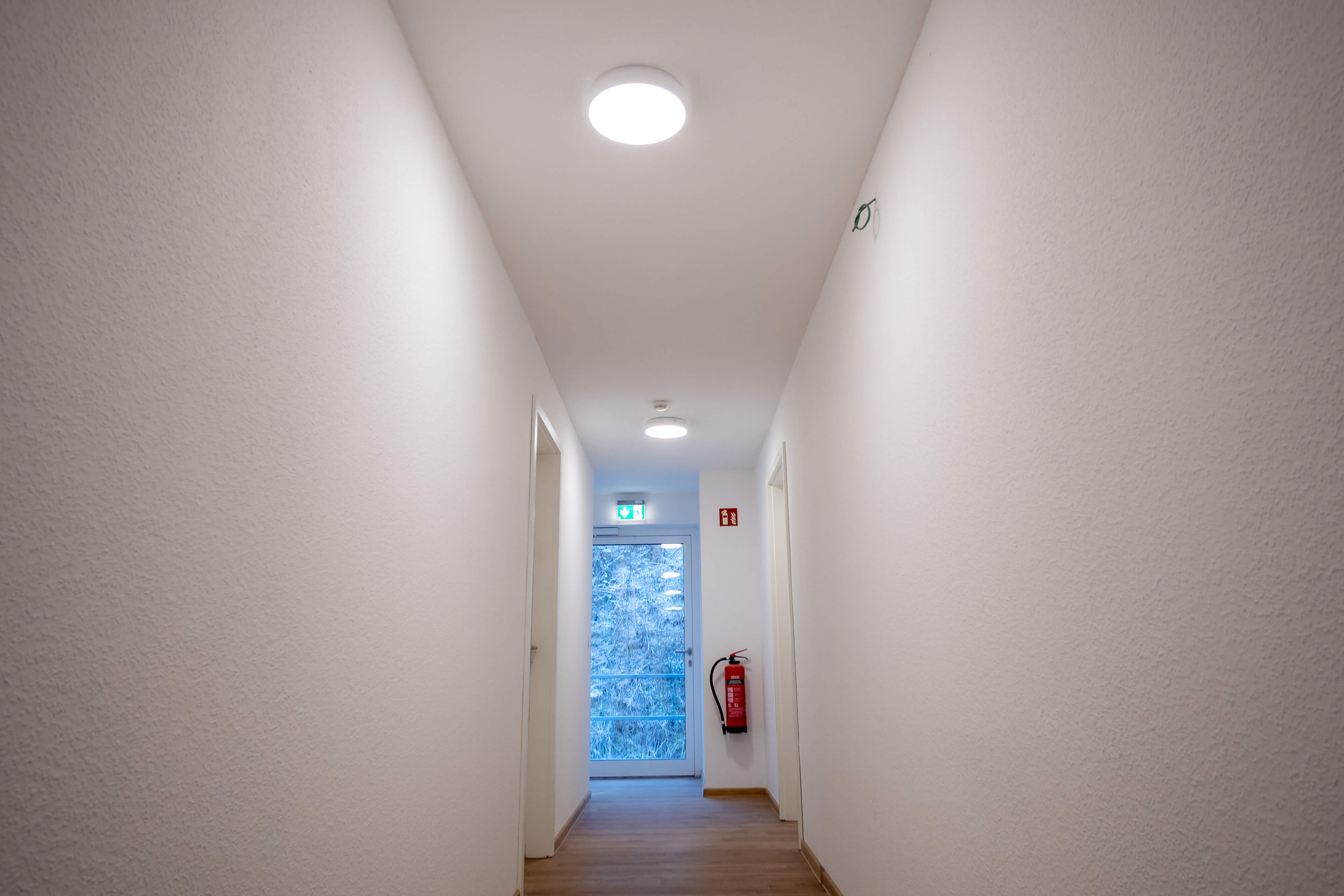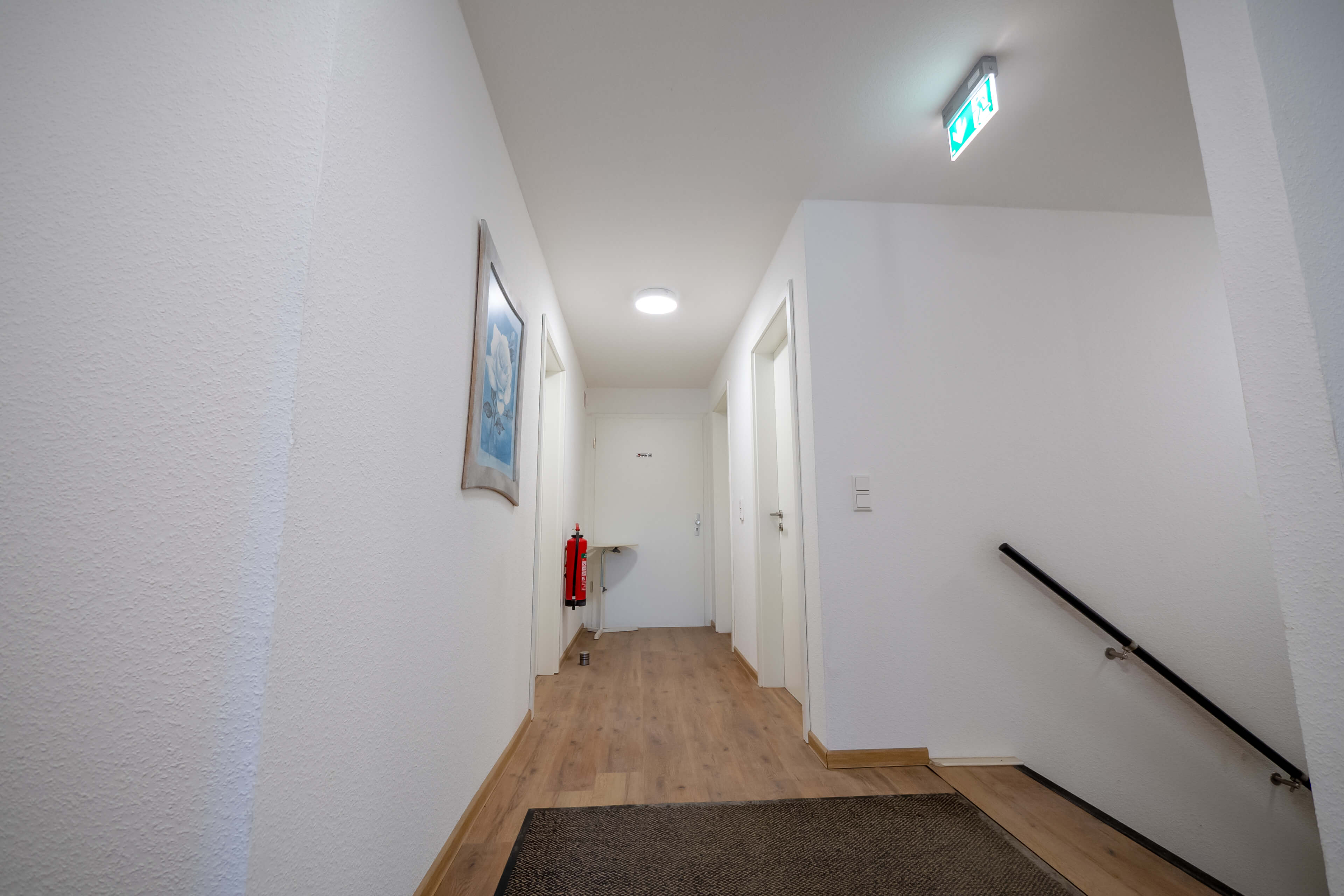 In our video we show you the overall result of Camatta's lighting installation in Sauerland.
See for yourself the efficient and practical lighting solutions for the production hall, office and training rooms and for all the company's transit areas.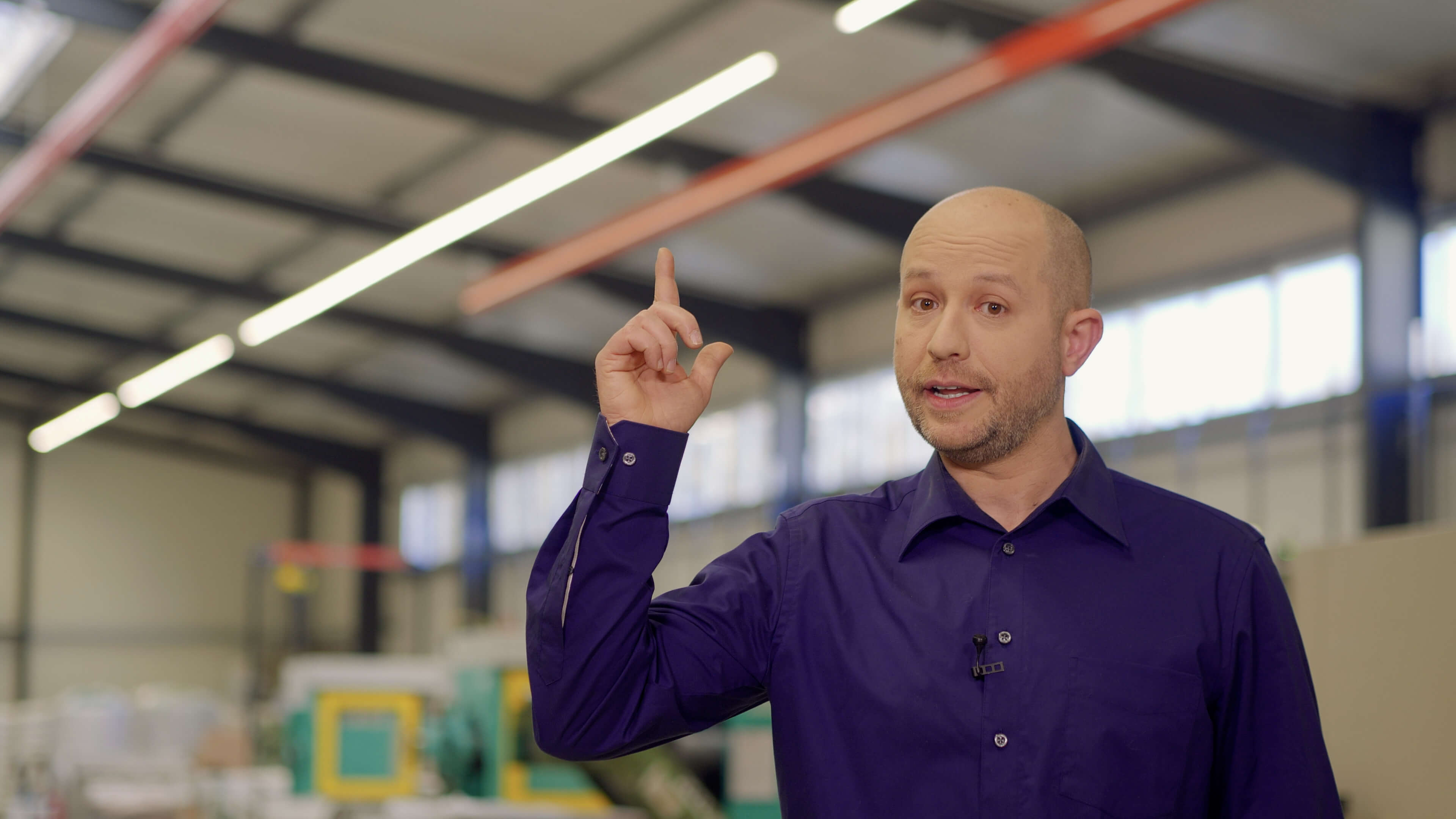 Free offer
Light­innovator
Get the most out of your workplace - with the perfect lighting solution! We offer professional and non-binding lighting planning and consulting for almost every application.
With the help of these, we not only make it clear how much light is needed in different places, but also which luminaires are suitable and the best place to install them.
Naturally, we keep the legal requirements in mind and take your personal preferences regarding design and price level into account.
Request your professional lighting calculation now and receive your perfect lighting design - within 24 hours.