Why RGBW LED-Tape is better than RGB LED-Tape
Your lighting expert explains: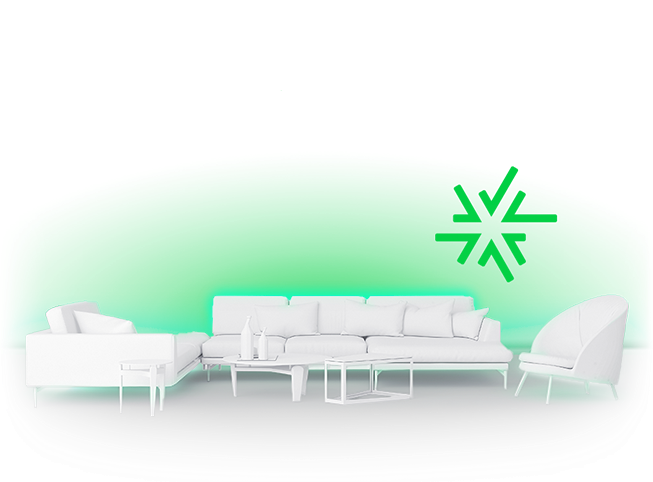 RGB LED tapes have been providing an incredibly versatile and flexible lighting solution for all kinds of applications for some time now. With the RGBW LED tapes a new colleague mixes into the world of LED lighting.
Where exactly the difference lies and why this further development is really better, you can find out from us.
What is the difference between RGB and RGBW LED strips?
The standard RGB LED strips combine three individual LED chips in one package - and, as the name suggests, in red, green and blue. Depending on how much current flows through the individual LED chips, their brightness changes.
This provides the human eye with a wide range of colours. If all three LED chips light up with full brightness, the result is white.
But white is not always white!
We humans perceive the light of the sun as perfect. Sunlight is composed of a certain mix of colours - comparable to a rainbow. And in a rainbow there is not only red, green and blue, but all shades of colour with smooth transitions. If you fan out the sunlight, which a rainbow does in principle, you get the following picture: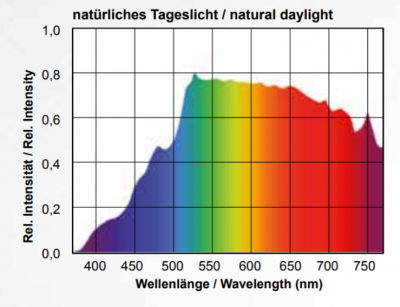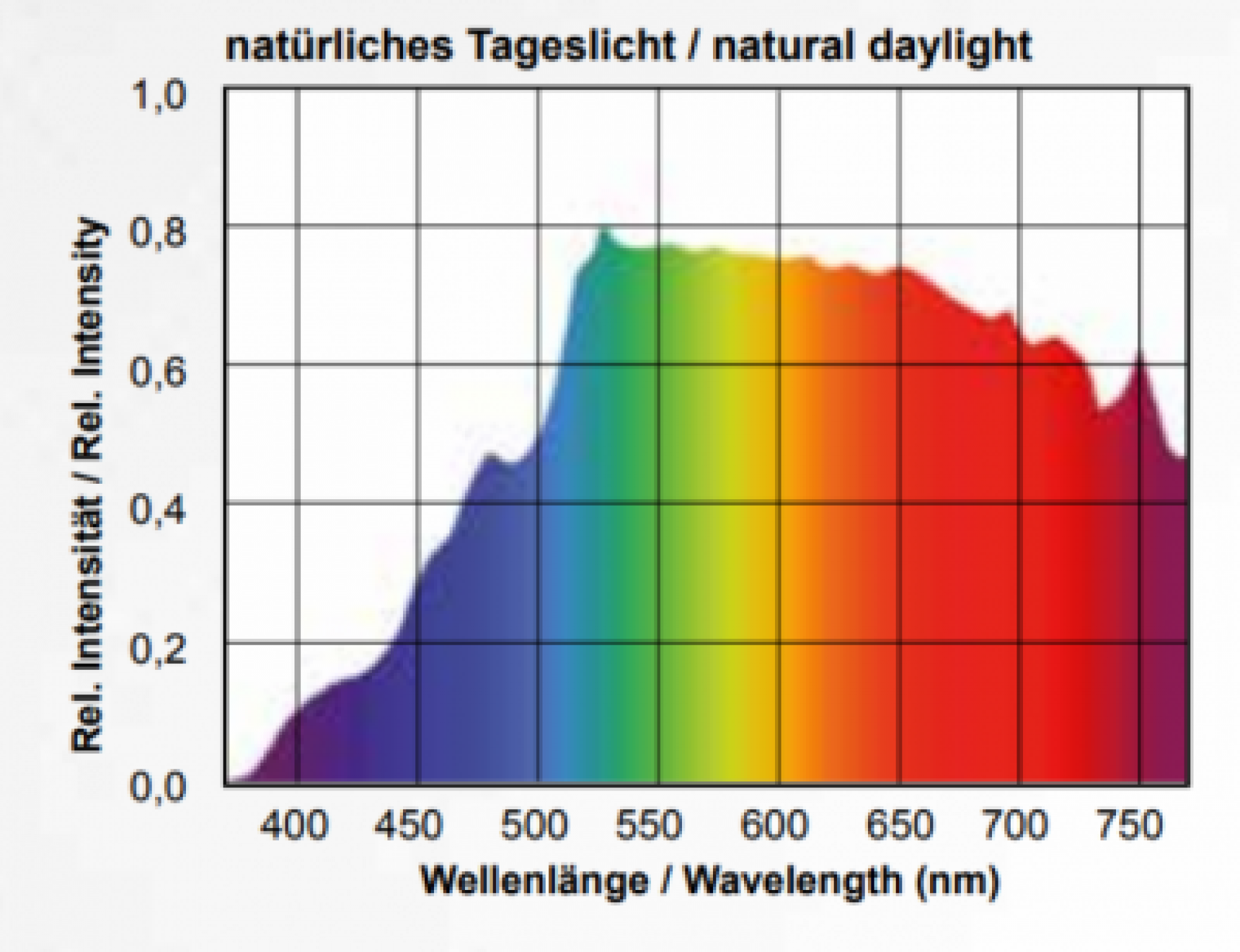 The values are given in nanometers (nm), the length of the wave range of light. You can clearly see that there are many colour gradients and different intensities. From these we get our perfect white. The quality of white light is indicated in the CRI (color rendering index). The maximum value of CRI 100 corresponds to the light of the sun.
For pleasant white light, a CRI of at least 80 should be used.
However, RGB cannot achieve such a value. Theoretically, a white is the result of the full luminosity of the three LED chips. In practice, however, this usually looks strange or wrong, since RGB LEDs have a strong color cast.
What is better about RGBW LED tapes?
RGBW LED tapes score points with an additionally applied LED chip that emits white. RGBW thus offers even more flexibility with regard to the colour spectrum offered. Above all, however, it enables "real" white light to be produced in different colour temperatures (Kelvin) depending on requirements and purpose. And that saves energy, because not all LED chips have to go full throttle to produce white light.
Thus, especially with workplace lighting and the like, attention must be paid to this "extra chip".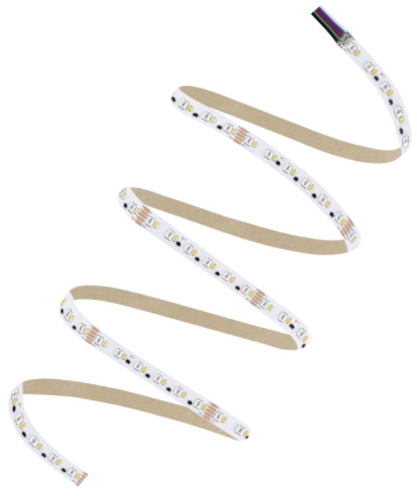 You can see a comparison of different LED tapes in this video:
Is RGBW more difficult to install?
No, the extra LED chip makes no difference. Only the operation may differ slightly due to the additional function. Tip: You can choose the right driver for your LED strips based on the power per meter. If you have any questions, please feel free to contact us. Our WELOOM® RGBW-LED-Tape can be connected to the Casambi PWM4 and can be controlled easily and comfortably from anywhere via app.