Everything you need to know about Zigbee
If you're into smart home technologies, there's no getting around ZigBee. But what exactly is behind this name and how does the popular technology work?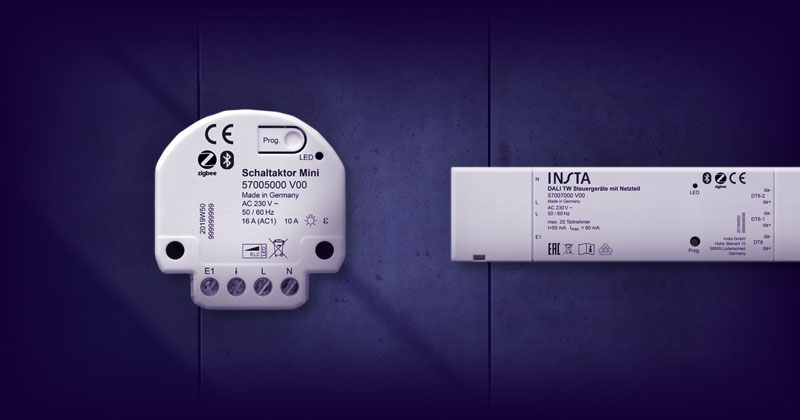 What is ZigBee?
The ZigBee protocol is widely regarded as an alternative to Wi-Fi and Bluetooth in the IoT space - especially for low-power devices that don't require a lot of bandwidth. With ZigBee, you can connect smart devices like lights, outlets, locks, and switches within your smart home network. 
For these devices from different manufacturers to work together on a single network, they need to speak a common language. That's where ZigBee comes in.
How does ZigBee work? 
ZigBee devices communicate with each other via a central ZigBee hub (gateway) that is connected to the Internet.
In addition, the controller, i.e. your ZigBee app, is connected to the gateway. This allows you to control your smart home devices from virtually anywhere.
Protocol and
Range
ZigBee works with the IEEE 802.15.4 protocol over 2.4 GHz. The radio protocol was developed and ratified back in 2003 specifically for low-cost, battery-powered devices. 
In contrast to WLAN, for example, the ZigBee range is somewhat smaller at 10-100 meters indoors because it consumes less power. This allows battery-powered devices to run longer . However, the smaller range is basically irrelevant. The devices form a so-called mesh network. This means that each node passes on the signal. This makes a range of several 100 meters possible.
Communication via mesh networks
Unlike Bluetooth, ZigBee does not rely on point-to-point communication, but communicates via a mesh network. Here, several devices take on the role of a ZigBee router or ZigBee repeater. They therefore not only send the signals back to the sender, but also repeat and forward them to the other devices in the vicinity.
As a result, mesh networks have a greater range and higher reliability than conventional star networks.
What products or devices do I need to use ZigBee?
Setting up a ZigBee network for your smart home is simple and straightforward.
You only need three types of products:
a gateway (hub)
a smartphone or tablet
ZigBee-compatible end devices
It's important that all components use the same IoT language.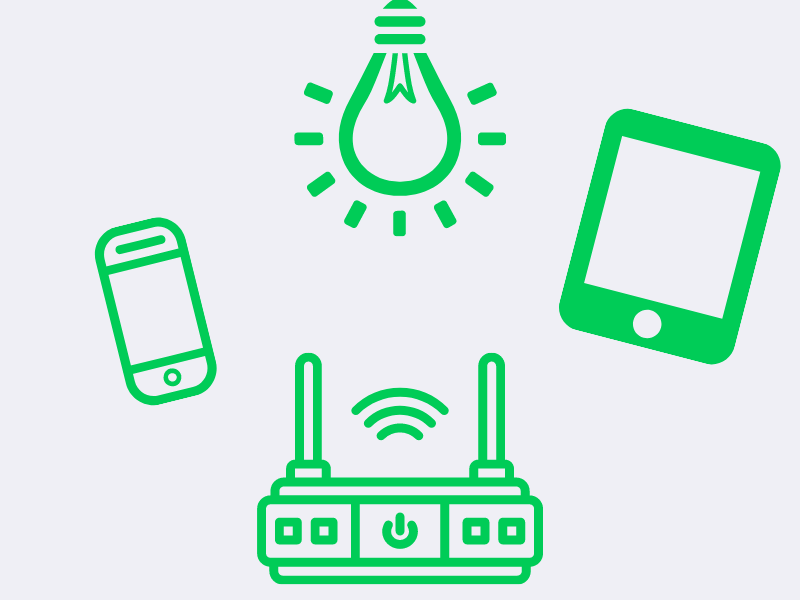 ZigBee-Gateway
A gateway (also known as a hub or bridge) is the control center of a smart home network that connects all participating end devices, the Internet and your ZigBee app via radio.
You connect the gateway to the Internet via cable or WLAN.
You can choose between three different types:
Specific hubs, such as the Samsung SmartThings Hub, automate and control devices from as many brands as possible, but do not have any additional functions.
Multi-purpose hubs, such as the Amazon Echo Plus automate and control devices while performing another function, such as a smart speaker.
Bridges, such as the Philips Hue Bridge, help products from a single brand or type of product, such as a smart lamp, connect to the Internet and mobile devices.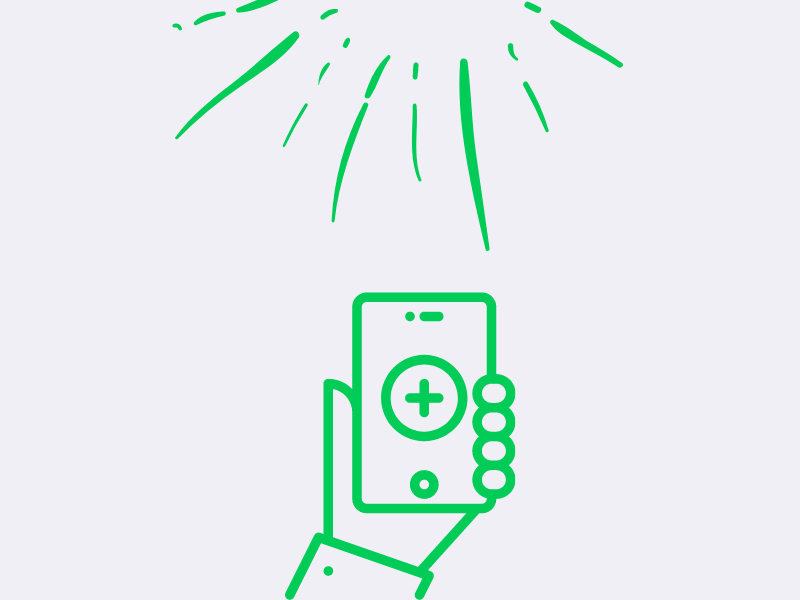 Smartphone or Tablet
To control your smart devices, you need a mobile and internet-enabled device: a smartphone or a tablet.
There you install the respective app that is bound to your hub, set up your ZigBee devices and control them.
Smart home devices compatible with ZigBee.
ZigBee is supported by an alliance of companies that use the protocol in the design and manufacture of their products. Now with more than 400 members, together they manufacture more than 2,500 ZigBee-compatible products. ZigBee certified products are designated by the ZigBee Alliance.
These include all major smart home players such as Samsung with its SmartThings product line, Amazon, Philips Hue, IKEA, Panasonic, Osram / Ledvance, Bosch, Miele and many more. The product range is accordingly wide - from special ZigBee sockets to ZigBee motion detectors or even ZigBee thermostats.
ZigBee compatible products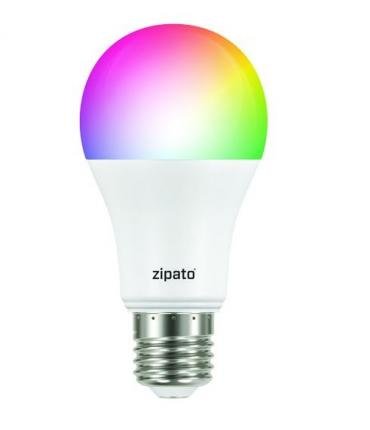 Art.-Nr.: 3858890733419
The Zigbee enabled home lighting LED lamp by Zipato can be controlled conveniently via iO…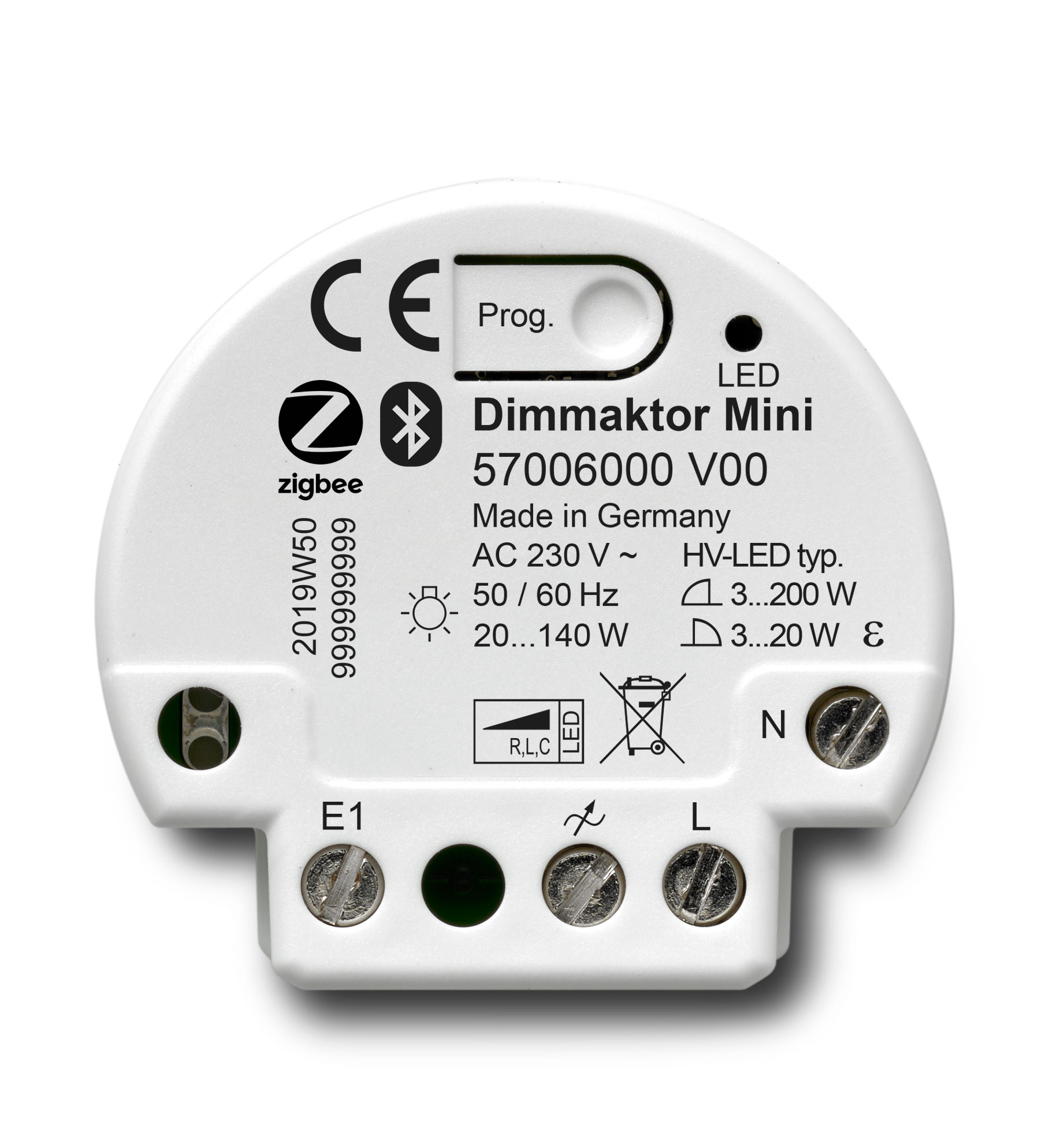 Art.-Nr.: 57006000
NEXENTRO universal dimming actuator for dimming light e.g. from LED lights, high and low…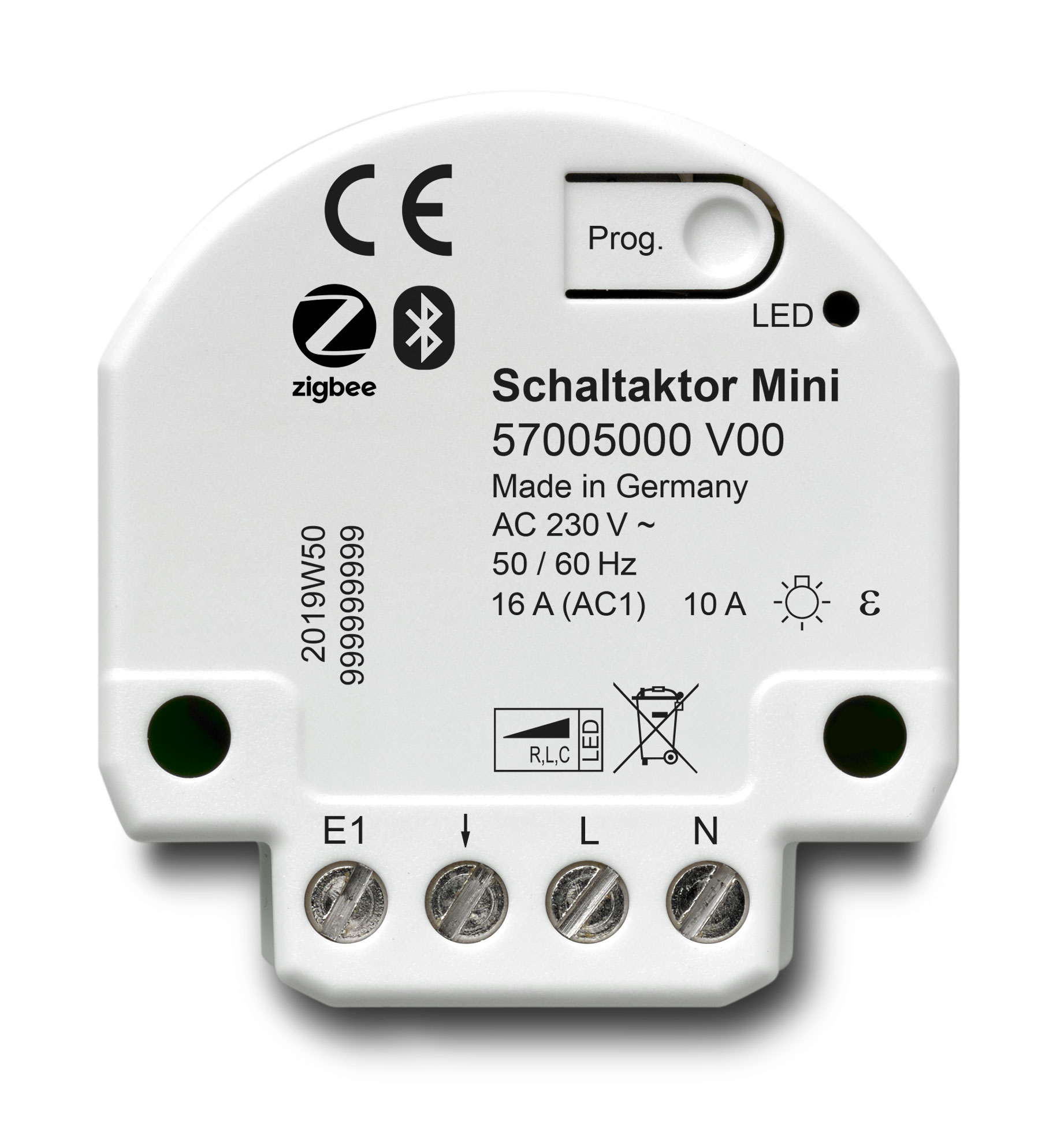 Art.-Nr.: 57005000
NEXENTRO switching actuator with 16A switching capacity for controlling electrical consum…
The advantages of ZigBee
ZigBee offers you a cost-effective alternative to Bluetooth and WLAN technologies for building smart home networks. Some of the biggest benefits of ZigBee include:
ZigBee uses less energy: the battery life of your devices is significantly longer with ZigBee than with WLAN. So you save energy and money with ZigBee. It also protects the environment because you use smaller batteries that last longer.
High compatibility: Devices from different manufacturers are compatible thanks to ZigBee. Backward compatibility with older ZigBee products means they can also connect and communicate with each other.
Wide range thanks to mesh network: Thanks to the mesh network, the ZigBee protocol offers a wider range and more stable coverage than Bluetooth or WLAN. Each device is connected to another without hierarchy, so you can reach more connected devices without repeaters. So you can add an almost unlimited number of devices to your network.
Thousands of nodes: ZigBee PRO 2015 technology supports up to 65000 nodes within a single network. This allows you to extend the transmission range over a large area, a building with multiple floors, or a house with multiple living units.
Is ZigBee secure?
ZigBee uses 128-bit AES encryption.
This makes ZigBee no more insecure than other radio-based systems.
Regular updates and upgrades help keep the system at the highest possible security level.
It can also help to integrate the IoT devices into their own network, separate from the home network.
Questions?
If you have any questions about smart lighting, ZigBee and compatible products, our lighting experts will be happy to help.