Streetlights
LED street and parking lot lighting not only brings the advantage of increased safety in road traffic. State-of-the-art technology enables the best lighting quality with ecological and economical energy efficiency.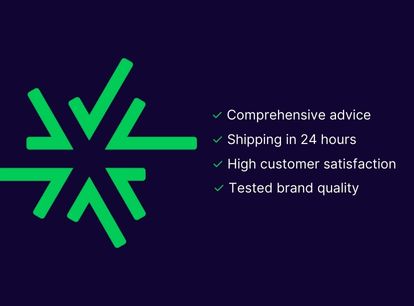 Comprehensive advice & support

over 10,000 articles in the shop
Shipping in 24 hours

thousands of satisfied customers

KATHRIN BRANDT
Employee Purchasing from Troisdorf
Great advice and friendly service. I was helped immediately and competently with any questions. Gladly again.

OMAR NASER
Office Manager from Frankfurt a.M.
Goods are well packaged and arrive safely, which is important to me. My mail was answered immediately.

RAINER SEIDEL
Master carpenter from Wiesbaden
Had to replace a lamp, but the same was no longer available. Great advice, found a suitable replacement and delivered it quickly.
Light expert info
LED streetlights and parking lot lights
Street lighting primarily serves the safety of road users. Dangerous spots and obstacles are detected in good time with qualitative illumination of roads and cycle paths, thus noticeably reducing accidents in the dark. The European standard DIN EN 13201 defines the product characteristics for street lighting. The higher the safety risk, the higher the quality requirements for street lighting.
Traffic volume, collision risk of road users of different speeds (motor vehicles, cyclists, pedestrian traffic, etc.) determine the criteria of the quality characteristics of street lighting.
DIN EN 13201 in brief
The standardized lighting standard for street lighting applies in 28 European countries and describes uniform minimum requirements for the illumination of various road conditions. DIN EN 13201 is divided into four parts:
Part 1: Selection of lighting classes (determination of the lighting situation based on the traffic and other characteristics of the road).
Part 2: Goods characteristics (luminance, illuminance, uniformity of illuminance, glare limitation and color rendering)
Part 3: Calculation of product characteristics
Part 4: Methods for measuring the product characteristics of street lighting systems
The first part, DIN EN 13201-1, is a purely national standard that is only valid in Germany.
With the help of tables, traffic areas are first categorized and evaluated according to important parameters such as the permissible speed, the composition and volume of road users or the ambient brightness. In this way, street lighting that is perfectly adapted to the conditions can be determined.
Tip: With the help of control systems, streetlights can be adapted even more flexibly to traffic-related or weather-related conditions.
LED streetlights
Modern streetlights with LED technology are suitable not only because of their high energy efficiency. Excellent light values and the long-lasting function of LED streetlights increase safety and reduce (costly) maintenance and repair work.
In addition, LED luminaires offer a certain flexibility in terms of light colors and brightness, so that street lighting can be individually controlled according to the season, weather and traffic volume. This provides additional cost savings. Area-wide illumination of streets, cycle paths, pedestrian paths or parking lots without dangerous dark corners is always ensured.
Last but not least, streetlights with efficient LED technology make a positive contribution to climate and environmental protection.
LEDVANCE STREETLIGHTS
In our assortment you will find different versions of the STREETLIGHT FLEX or ECO AREA series by LEDVANCE. The models are suitable for applications with a luminous flux requirement of up to 24,000lm (SMALL: up to 5,000lm; MEDIUM: up to 11,000lm; LARGE: up to 24,000lm).
You can also choose between streetlights with a light distribution that is ideal for general street lighting or lights whose wide light distribution is optimal for illuminating wide streets or areas such as parking lots.
Advantages of LEDVANCE streetlights:
up to 100000 h lifetime
high light output
no light emission in the upper area (ULOR 0%) at 0° inclination (keyword light pollution)
suitable for ambient temperature -40...50 °C
robust IP 66
three light colors
automatic power interruption when opening the housing
tool-less housing opening
push-button connection terminal
screwless plug-in connection: simple and fast electrical connection
Areas of application
The different models of the LEDVANCE series are used in all applications where wide-area, uniform and glare-free illumination is required.
The street luminaires provide standard-compliant light with efficient and long-lasting operation:
streets of any class
parking lots
public spaces
industry
Buy streetlights at WATT24
In our online store you will find a wide selection of the popular STREETLIGHT FLEX or ECO AREA from LEDVANCE and matching accessories.
The series offers street lanterns for standard-compliant illumination of streets, roadways and paths with a wide range of properties.
If you are unsure about the product selection, our lighting experts will be happy to help you.