Buy Waterproof
Luminaires now

Discover our robust moisture-proof luminaires that can withstand any requirement!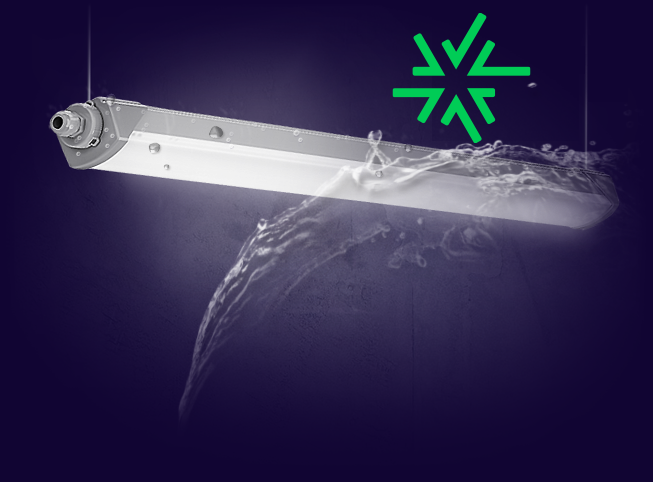 Robust
Thanks to high-quality materials and robust construction, your damp-proof luminaire can withstand all requirements. Thanks to high-quality materials and robust construction, your waterproof luminaire can withstand all requirements.

Waterproof
The two-digit IP protection of your luminaire tells you to what extent your luminaire is protected against water and/or dust. Luminaires with IP65 are ideal for the adverse conditions in damp or dusty areas.

Low maintenance
Long-lasting LED technology and sealed construction mean you don't have to worry about extensive maintenance once your light is installed.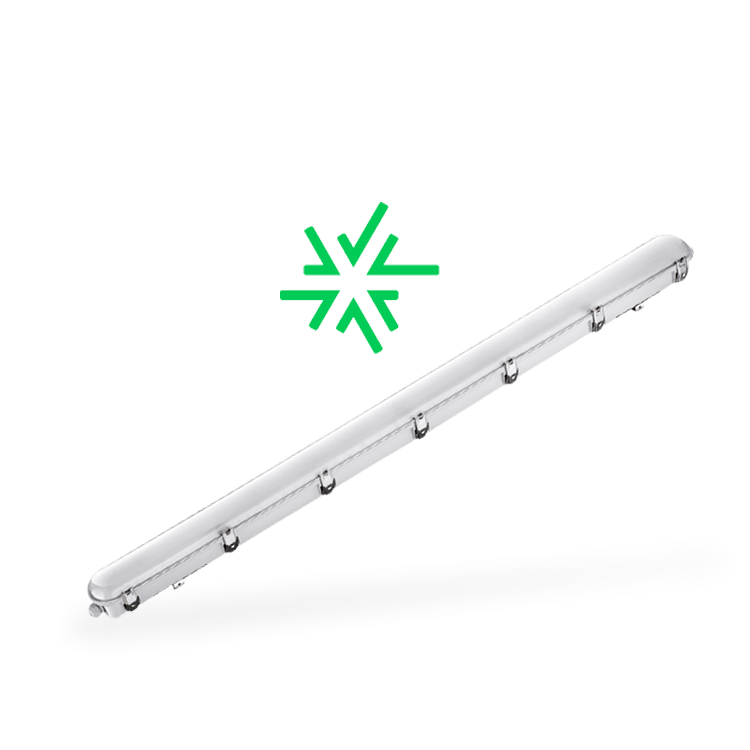 Optimal protection
Thanks to their high IP protection rating, these robust luminaires are not affected by water or dust.
This makes waterproof luminaires suitable for use in adverse conditions:
✓ Industrial and factory halls
✓ Storage areas
✓ Parking garages and garages
✓ Agriculture
Efficient LED technology
Modern LED technology not only saves you energy costs. LED moisture-proof luminaires also score points for their extremely long service life.
This saves you frequent installation and maintenance costs and, incidentally, makes a good contribution to the environment.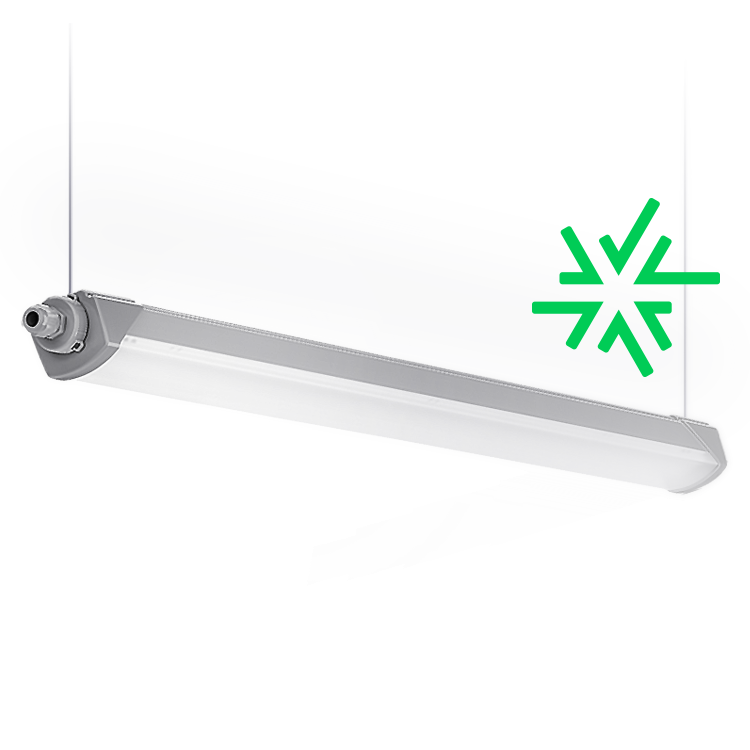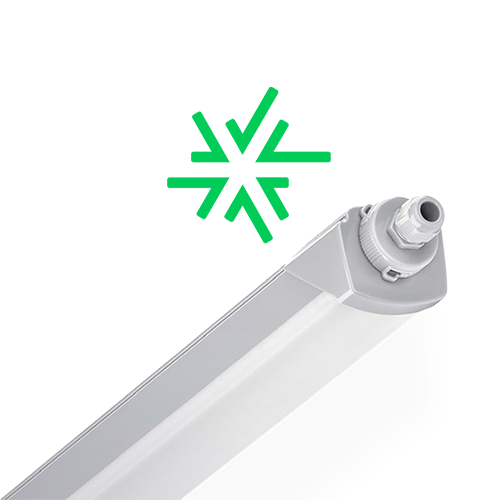 Extraordinary variety
In our store, you'll find a wide variety of models that offer different performance levels. We rely exclusively on quality manufacturers.
With so much choice, you're not sure which light is right for your application? Then discover our buying advice!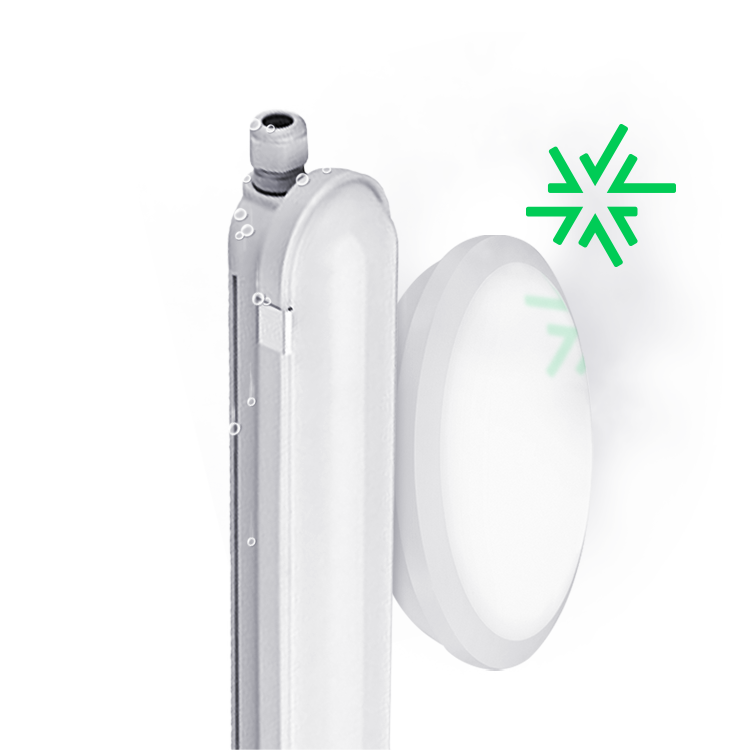 1.Optimal Protection
Waterproof luminaires withstand water and dust without any problems!
2.Efficient and low maintenance
All the advantages of modern LED technology
3.Flexible
Suitable models for every application - we will be happy to help you choose your perfect damp-proof luminaire.

Art.-Nr.: EKTPC65W50K150-5x1,5
The EiKO Tri-Proof 65W 5000K waterproof LED luminaire with neutral white light is used wh…