Tips for optimal lighting in different rooms
Your lighting expert has helpful tricks: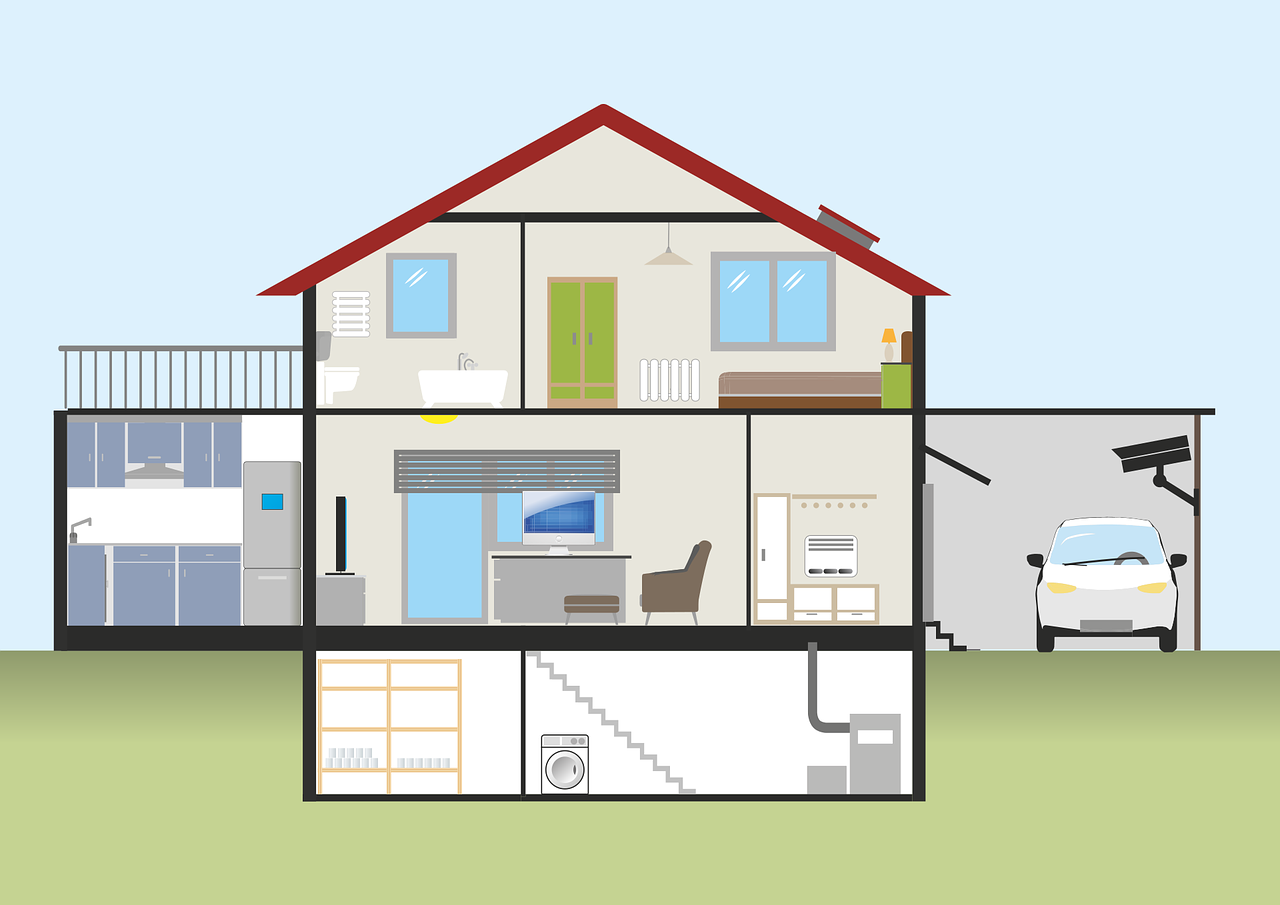 Our home must fulfil a wide variety of functions: we want to feel comfortable and at the same time be able to carry out our everyday tasks effectively. The right lighting plays a major role in this, because light has different effects on how we feel.
The lighting expert WATT24 will explain to you which light is best suited to which room.
The ideal living room lighting
The living room is the heart of your apartment. It should radiate a cosy atmosphere and invite you to relax and lounge. The demand on the lighting is to create a homely ambience.
Therefore, it is recommended to let all light sources shine in warm white light.
In most living rooms, the ceiling lamp forms the basis of the light.
Dimmable lamps create flexibility - the living room is transformed in no time at all from a well-lit lounge to a cosy, dimmed oasis of relaxation.
The ideal bedroom lighting
Recreation, relaxation and calm - that should be the lighting of your bedroom! But not only that, because in the morning you will certainly want to get out of bed well.
For general lighting, lamps and light sources whose white tone can be adjusted (tunable white) are ideal to help you fall asleep or get up.
If the lamps are also dimmable, a romantic atmosphere can be created in no time at all.
Many LEDs offer such flexibility and are also extremely energy-saving and durable.
The ideal kitchen lighting
The times when the kitchen was only used as a workroom are over. Most kitchens combine cooking and enjoying meals. Therefore, the lighting in the kitchen must basically be able to cope with two areas of application: it must thoroughly illuminate the work or cooking area but also create a pleasant ambience in the dining area.
Bright, neutral white lamps should be chosen for the work surfaces. This creates a sober atmosphere in which one nevertheless feels comfortable.
Universal white light is said to have a concentration-promoting effect. In areas where sharp knives and hot pots are handled, the risk of accidents can be reduced. You can discover a practical and flexible idea as a creative alternative to the lamp in the cooker hood here.
The dining area should create a cosy atmosphere. Just as in the living room, warm white light is recommended, which is ideally still dimmable - then nothing stands in the way of a romantic candlelight dinner.
The ideal bathroom lighting
For general bathroom lighting, bright, neutral to cool white light with a high colour rendering index (CRI) is recommended. In this way you can achieve conditions similar to daylight, which is particularly important for cosmetics.
Bathrooms have to withstand moisture, because even if they are not sprayed directly, they are exposed to very high levels of humidity.
Make sure to use splash-proof luminaires. You can best recognize this by the IP protection class.
But bathrooms are not only a place of personal hygiene! Therefore, you should not only use bright, daylight-similar lighting: cleverly set accents and light islands will transform your bathroom into your personal wellness oasis in no time at all.
The ideal light in your home office
Especially when you work in your home office, bright lighting in your study is important to help you concentrate. The right light makes you awake and efficient. To achieve this, sufficient illuminance (measured in lux) and the right light colour must be observed.
You should illuminate your workplace with at least 500 lux; neutral to cool white light (approx. 4,000 K) ensures that you do not tire too quickly. This is because the human biorhythm is influenced by light - sufficient brightness and the right light colour prevent the production of the sleep hormone melatonin.
Human Centric Lighting (HCL) is even more natural and therefore healthier. This refers to lighting that mimics the natural course of the sun and thus ensures better performance and health. You can find out exactly how this works here and in the video.
The ideal light for cellars and storage rooms
Genau wie in den meisten Hausfluren, sind Fenster in Kellern und Vorratsräumen häufig Mangelware. Bei der Beleuchtung deines Kellers kommt es aber nicht so sehr auf stimmungsvolles Licht an (es sei denn du nutzt ihn als Hobby- /Freizeit- oder Wohnraum).
Der Anspruch an die Beleuchtung bei solchen Funktionsräumen ist, dass sie hell und funktional ist. So lassen sich alle Arbeiten, die im Keller verrichtet werden, sicher erledigen und eingelagerte Dinge schnell wiederfinden.
Often the light is only needed for a short time and is often switched on and off. The use of LEDs makes sense because of their high energy efficiency and long service life.
Depending on the nature of the cellar and the primary use (washroom or similar) you should rely on robust lighting. You can see what your lights can withstand by their IP protection.
You also want optimal light in your outdoor areas?
We have illuminated a garden and the outside areas of a house optimally and documented the whole thing.
Get useful and decorative tips for the efficient lighting of yard and garden.